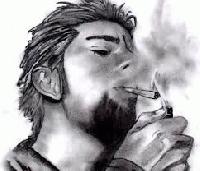 User
Soundoffs 760
News Articles 2
Band Edits + Tags 400
Album Edits 105
Album Ratings 2191
Objectivity 64%
Last Active 07-14-21 2:53 pm
Joined 10-02-17
Forum Posts
8
Review Comments 17,770
Friday Premieres II

Hi fellow sputers. Another crazy Friday I picked for our rejoicement. You know the drill: Do all, do a couple, do one or do none.. I don't own your hears although I wish I did. Share thoughts, rates, or go off topic if you like. Cheers m/ X)
1
Deftones


Ohms





Well...I'm a big Deftones fan...and although I enjoyed Gore quite a bit I was not expecting to be this hyped with the singles and all the leak's reactions.

2
The Ocean


Phanerozoic II: Mesozoic | Cenozoic





I only hope it to be up to the excellence of I...and we'll be all very happy right?

3
Sufjan Stevens


The Ascension





The cover alone, despite very nice, makes me think of Adz, which personally won't be a great thing, but we never know.

4
IDLES


Ultra Mono





Joy as an Act of Resistance was a real fun with a strong message, let's see where they go this time.

5
Anna von Hausswolff


All Thoughts Fly





I feel I should've given more chances to Dead Magic. A new release is always a good chance to get more acquainted with her dark art.