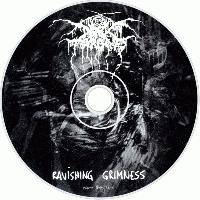 Contributor

Reviews 69
Soundoffs 1,470
News Articles 64
Band Edits + Tags 849
Album Edits 1,053

Album Ratings 2855
Objectivity 80%

Last Active 01-01-70 12:00 am
Joined 01-01-70

Review Comments 7,859


1000 soundoffs milestone

Here I am, finally reached this monumental milestone. I started to leave these short mementos (from somewhere around 2019?), and I think it drastically improved my "musical memory", so it's far easier to remember back what did I like (or the opposite) about a certain album. Some of them sound horrible, some not, but they function as they should. List is recent digs + my soundoffs on them.
1
Carcass


Swansong





Such a weird, "go-as-you-please" death'n'rock album. It's great fun, and punchy too.

2
Khemmis


Deceiver





A dynamic and smoothly flowing heavy/doom record with occasional harsh vocals. A pleasant time guaranteed.

3
Evilfeast


Wintermoon Enchantment





Elegies of the Stellar Wind.0.5. If the subsequent album wouldn't be so perfect, this could also take the atmoblack crown. Gorgeous synth work accompanied by grim and frostbitten riffs and atmosphere.

4
Craft


Void



The slowest Craft, and "Void" rules in every aspect. Very creative, and their interesting take on the genre is more than satisfying. Sometimes it really-really sounds like mid-era Darkthrone, even the vocals sounds similar to Nocturno Culto's style. Pure of anger, and brilliant riffing.

(Album closer title-track is such a cathartic song!)
5
Carpathian Forest


Defending the Throne of Evil





Carpathian Forest always stood out from the BM scene because of their uncanny self awareness, and with this one they created the heaviest (kinda symphonic) atmoblack album ever. Tons of crushing and massive riffs, majestic synths, and gruesome vocals. Thuggish, yet elegantly sinister.