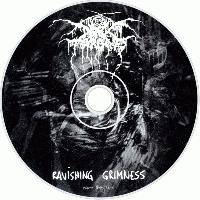 Contributor

Reviews 63
Soundoffs 1,340
News Articles 64
Band Edits + Tags 835
Album Edits 1,036

Album Ratings 2721
Objectivity 80%

Last Active 01-01-70 12:00 am
Joined 01-01-70

Review Comments 7,649


PENTAGRAM - in depth

Not so many bands impressed me that much, as the veteran Bobby Liebling's numerous collaboration projects under the Pentagram band name. Incredibly fun times, basically the very core of doom metal + and interesting takes on blending rock, heavy metal into it. The band's history is not entirely a happy one, but Bobby's heritage, the music, is legendary - the least.
1
Pentagram


First Daze Here (The Vintage Collection)



5.0
I believe this is among those albums that everyone should hear at least once in a lifetime - especially for those, who follow heavy metal more closely. Basically, the "sibling" band of Black Sabbath from the other side of the ocean generally deserves much more love, and much more attention. Due to their troubled past and the fact they could not record a proper album for 15 years, they sunk very hidden into the underground. First Daze Here has the very best of their material from the '70s, and each song is filled with the energy and that special vibe what raised Black Sabbath to a legendary status. Don't expect a "serious" studio quality, since it is technically a compilation of early demos, but in terms of quality: this is pure gold.

Also, I'd include the first disc from "First Daze Here Too" here.
2
Pentagram


Pentagram



5.0
The self-titled, or more well-known as "Relentless" (slightly different track order) is one of the most impressive doom records ever. The early '70s influences are still there, but the riffing and the overall atmosphere screems nothing but the deepest, catchiest doom with a surprisingly sinister aura. The sometimes present thrash/heavy metal elements bring more energy into the whole creation, spiced with mega spicy solos... and Bobby's charismatic singing.
3
Pentagram


Be Forewarned



4.5
Like an obelisk of old-school doom metal, Be Forewarned delivers serious riff waves, masterfully blending rock into doom - also, one of Bobby's best performances. The production might seem a bit dull for some, but personally I believe this fits perfectly for this album, especially at songs like "Vampyre Love".
4
Pentagram


Sub-Basement



4.0
It's harder to separate the remaining albums from each other, since they're all so consistently excellent. I decided to finish the ranking just by the overall "sound".
Sub-Basement is basically Pentagram's slowest release, and arguably the best album from the Joe Hasselvander era. (The "Sub-Intro" song could leave Sunn O))) jealous, heh.)
5
Pentagram


Review Your Choices



4.0
Just a slightly behind the other Liebling-Hasselvander duo album, Review Your Choices guarantees great fun. The ending solo in "Change of Hear" is probably the most enjoyable and passionate solo in the whole discography - eargasm.
6
Pentagram


Last Rites



4.0
The best "modern-era" album. Powerful, energic and of course: riffs hard. Last Rites is clearly among the best albums in Pentagram's discography, even though it brought some steps away from the classic old-school sound Bobby stood out for a long time.
7
Pentagram


Day of Reckoning



4.0
Somewhat the continuation of the self-titled, but with a more hollow production - yet, this also wouldn't disappoint any old-school doom fan.
8
Pentagram


Show 'Em How



4.0
The reason I put Show 'Em How here, because it contains the most "recycled" material from their '70s era. The funny album cover hides an amazingly catchy album, especially the real "original" songs like "Prayer for an Exit Before the Dead End" offer great entertainment value, with the additionally surprisingly playful vocal performance from Bobby (who was probably high as heck, when making this).
9
Pentagram


Curious Volume



3.5
Unlike in Last Rites, Curious Volume's more modern approach isn't exactly that exciting, strong heavy rock influences aside. However, there is nothing particularly bad about this, simply jsut the overall package lacks some spark - the lack of more doomy songs like "The Devil's Playground" leaves this album more...empty. It's an enjoyable album for a few listens, though.