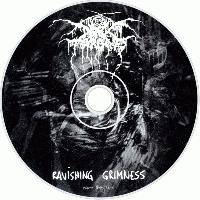 User
Reviews 21
Approval 96%
Soundoffs 489
News Articles 45
Band Edits + Tags 602
Album Edits 731
Album Ratings 1794
Objectivity 79%
Last Active 05-20-20 9:35 am
Joined 09-29-17
Forum Posts
1
Review Comments 4,748
How I rate
1
Forest Silence


Winter Circle



The 5.0s: The absolute favourites
Most of my 5.0s are in this category. These are albums which are unquestionably masterpieces for me, and had a great impact on my musical taste in general. I listen to them very frequently.
> Burzum, Carpathian Forest, Depressive Silence, Forest Silence, Darkthrone, Ulver, Fief
2
Howard Shore


The Fellowship of the Ring



The 5.0s: The nostalgic moments
In this category are my favourites which are very close to my heart since my childhood (or when I was still a little schoolboy). I grew up with these stuff, and I still enjoy listening to them.
> John Williams, Howard Shore, Queen, AC/DC, (few Abba songs) etc.
3
Bathory


Nordland I & II



The 5.0s: Infinite replay value & lots of fun
This category is mostly the rest of my 5.0s. Maybe they're not that perfect and have a few tracks I don't like, but I still listen to them VERY-VERY often, and after each listen I can say "I loved it!".
> Bathory, Megadeth, Mayhem, Deafheaven, Candlemass, Blink-182 etc.
4
Dio


Holy Diver



The 4.5s: The heavy jams
This category is for those which are very close to the 3rd category, but I don't visit them that often. I still jam these quite often, but they (usually) have tracks I instant skip because I don't like them.
> Dio, Immortal, Black Sabbath, Mastodon, Thorns, Slayer, Om
5
Mycologia


Assorted Mushrooms of New England



The 4.5s: The growers / higher importance
This category is for albums which grown on me a lot, and / or I can't completely "ignore" their imperfection. I jam these quite often as well.
> many dungeon synth albums, mid-era Darkthrone, Kvelertak, Satanic Warmaster, Black Label Society
6
Mercyful Fate


Don't Break the Oath



The 4.0s: The massives, but a bit less memorable
Probably my biggest category, haha! I jam these albums more or less often, and I have quite a lot favourite songs / tracks from them, but I couldn't name every title, song list or sometime I forget the album titles too, haha! But I still like them a lot.
> many dungeon synth albums, most of my rated death metal albums, High On Fire, Nirvana, Satyricon, Sunn O)))
7
Metallica


The $5.98 E.P.: Garage Days Re-Revisited



The 3.5s: "The army of sometime"
I think this is my most diverse category, with the highest number of genres involved. I jam these albums just sometime. They still have some spark which makes them literally 'great', but not enugh to lit my fantasy on fire, heh. They make great background music during working, during traveling, when some guest come over etc.
> Metallica, Emperor, Ghost, Guild Of Lore (and other dungeon synth), Hiemal (and other drone)
8
Cult of Luna


A Dawn to Fear



The 3.0s: The failed expectations, but still appreciated
Lots of the Trending albums end up here... the albums here are mostly had great potential, but failed to grab my attention / fire up my fantasy and so on. They're not any bad, because I really appreciate their talent and ideas, the production etc., but I can't get really into them. Slight disappointment, but they're good for a few listens.
> Abbath, Deathspell Omega, Mgla... basically most of the Trending albums
9
Agalloch


The Mantle



The 2.5: The okays
Category for the albums I listened all the way through, but very unlikely I'll do that ever again. More serious disappointments, boring trendy styles, overrated albums end up here.
> Agalloch, Attila, any low effort ambient /dungeon synth album, and basically anything with the "post-" tag and Featured albums have a serious chance to end up here
10
Bring Me the Horizon


Amo



The 2.0: The bad
This category is for the simply bad releases. They might have some hints of good ideas, great instruments and production, but the result is just simply bad.
> Metallica live albums, (once) djent / deathcore bands, Machine Head
11
Gorillaz


Humanz



The 1.5: The ugly
Albums which I can't understand how could they get away with what they have done... Uninspired, boring, lifeless. I can't listen to more than a few songs.
> Marylin Manson, American Pleasure Club, snowflake music, most of pop music
12
Slayyyter


Slayyyter





The 1.0: Hans, get ze flammenwerfer!