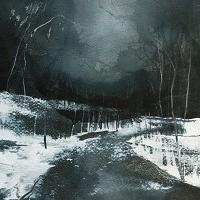 User
Soundoffs 6
Album Ratings 665
Objectivity 75%
Last Active 04-01-19 8:42 pm
Joined 06-12-17
Forum Posts
1
Review Comments 63
Agalloch Ranked (In My Opinion)

One of my favorite bands. Their stuff affects me in a way unlike any other band.
6
Agalloch


The Serpent and the Sphere



Favorite Songs: Dark Matter God's, The Astral Dialogue

This is definitely my least favorite. This is the album of theirs I've listened to the least extensively, but it definitely is not as good as their other LPs. It isn't bad by any means, it pales in comparison.
5
Agalloch


Marrow of the Spirit



Favorite Songs: Into the Painted Grey, The Watcher's Monolith

This is a very atmospheric album. Into the Painted Grey is one of Agalloch's best songs, and probably their most intense. Black Lake Niðstång has a chilling vocal performance from Haughm, though the song does drag just a little bit. The Watcher's Monolith and Ghosts of the Midwinter Fires are awesome songs too. To Drown is the only song I'm not completely in love with, but it does serve as a good closer.
4
Agalloch


The White



Favorite Songs: Sowilo Rune, Birch White

Beautiful EP. Basically a metallicless Mantle (which wasn't super metallic to begin with) that's more digestible in its runtime.
3
Agalloch


Ashes Against the Grain



Favorite Songs: Falling Snow, Bloodbirds, Not Unlike the Waves

Okay, I'm gonna say it a third time. This is one of my favorite albums. Falling Snow is one of my all time favorite songs. It's a memorable song, with some of my favorite moments in music, such as the singing of the final verse: "The cascading pallor of ghost-less feather
The snow has fallen, and raised this white mountain on which you will die and fade away, in silence". The way John Haughm sings these words takes my breath away everytime. It never fails. Other amazing songs include every song on the album. The only thing I dislike about this album is that I think the drone goes on to long at the
2
Agalloch


The Mantle



Favorite Songs: In The Shadow Of Our Pale Companion, Odal, A Desolation Song (everything basically)

Another one of my favorite albums. It's stunning. I'd never heard anything like this before when I initially listened to it, and was immediately pulled into the bleak, wintry, melancholic landscape that this album paints. In The Shadow of Our Pale Companion is one of the greatest songs I've ever heard. This album is a grandiose and unforgettable experience for me.
1
Agalloch


Pale Folklore



Favorite Songs: As Embers Dress The Sky, She Painted Fire Across The Skyline, Hallways of Enchanted Ebony

I love this album so much. It is easily one of my favorites. Is it better than The Mantle or Ashes? No. But, this is an infinitely entertaining album, and makes me feel a way no other album does. It's a mess, and I love it.