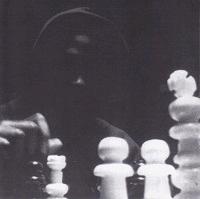 User
Reviews 4
Approval 100%
Soundoffs 2
News Articles 2
Band Edits + Tags 31
Album Edits 12
Album Ratings 891
Objectivity 69%
Last Active 12-10-18 9:13 am
Joined 03-18-17
Forum Posts
1
Review Comments 991
Worst Rec Contest Final Round

I thought about doing one more round of individual songs with a final round of album vs album, but thought of something else to finish this up. Final 3 are Minushuman24, TVC15, and UniqueUniverse.
1
Corey Feldman


Angelic 2 The Core



RULES:
Each participant recs 3 tracks. Person with the lowest combined average wins the contest.
Recs still must come from the Sputnik database.
Anything else goes. You can pick from any genre.
May the worst recs win.
2
Eminem


Curtain Call: The Hits



TVC15 (1.67/5)

Eminem - Fack
(1/5) I haven't really listened to too much of Eminem's music, but I never understood the appeal of this side of him. It's not really funny, and at best he pulls off a decent impersonation of Eric Cartman in this song.

Lil Yachty - Priorities
(1.5/5) I mean it's Yachty. I often don't expect it to be good, and I know what I'm getting when I listen to it.

Etienne Sin - Cutthroat Masterpiece
(2.5/5) I never liked this guy's voice, but I grew up listening to shitty metalcore/post hardcore. Instrumental isn't that bad, and overall it's just not a good or a bad song.
3
Raizel


The Lady of Heaven



UniqueUniverse (2.00/5)

Raizel - [The Lady of Heaven]
(2/5) Is it ambient? Or is it shoegaze? Or drone? Whatever it is, it didn't go anywhere for 6 minutes. Oddly hypnotizing, but obviously isn't a great choice for someone who would actually want to listen to atmospheric music. And the voices layered in this thing make it sound like some cult shit you listen to before killing yourself. I'm talking like some Heaven's Gate type shit.

Fractis Nota - Tribal
(2/5) You really had to pick the 15 minute track on here, Unique. Must be trying to kill me lol. For the first couple minutes I had almost had enough, but as the track progressed it ended up having some cool lo-fi, industrial sounding sections. While this track did have potential, overall it's just some pretentious and bloated bullshit with too many ear rape parts to really enjoy it.

Skillet Lickers - Run Nigger Run
(2/5) So this is what the top 40 of the 1920s sounded like. This shit must have been heavy as fuck back in the day too.
4
Cephalotripsy


Uterovaginal Insertion of Extirpated Anomalies



***CONTEST WINNER***
Minushuman24 (1.17/5)

Cephalotripsy - Uterovaginal Insertion of Extirpated Anomalies
(1.5/5) Very beautiful album art. "UR UR UR UR UR UR REEEE." This track gave me acid reflux. Good job.

Design the Skyline - Surrounded by silence
(1/5) Rawrcore always makes for some good cringe music, but this reached new heights.

Unicorns Killed My Girlfriend - Problem
(1/5) Rawr trap pioneers? Watching the music video really added to my listening experience, and wow I've never heard a nerdier rapping voice than the one in that second verse.