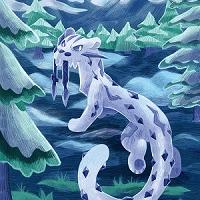 User

Reviews 32
Approval 72%

Soundoffs 274
News Articles 5
Band Edits + Tags 280
Album Edits 156

Album Ratings 1508
Objectivity 73%

Last Active 12-31-22 8:46 pm
Joined 03-14-17

Review Comments 8,851


David Maxim Micic Ranked
1
David Maxim Micic


Bilo 3.0





Bilo 3.0 is essentially everything Bilo 2.0 was but enhanced even more, with the melodic moments being refined making them more memorable than they were before. Bilo 3.0 is a testament to David's wonderful eclectic style as a musician and visionary, and a must listen for any fan of progressive metal and djent.

2
David Maxim Micic


Bilo 2.0





David's golden age (from Bilo 2.0 to Bilo 3.0, though his ECO to WBtM run is underrated). This has all of the experimentation of Bilo EP while also having stronger melodies and better production. The Jakub Zytecki solo on Rise and Shine is an absolute treat for any guitar fan, the riffs are often bouncy which really makes you want to move your head, and overall it's a fantastic, consistent release.

3
David Maxim Micic


ECO





Like WBtM, an extremely delicate release but missing the bombast of his previous releases, it's clear that David's releases have overall gotten more delicate as his discography progressed. On ECO there is a noticeable increase in the amount of electronic instrumentation (with a lot of resemblances to be made with idm and ambient electronic legend Tycho), from 500 Seconds to Stardust. Stardust feels like a lofi hip hop song but enhanced in every way possible, with the inclusion of Miyoki's gorgeous delicate performance, and the bombastic powerful guitars and drums.

4
David Maxim Micic


Who Bit the Moon





Extremely relaxing and delicate, WBtM is a wonderful album packed to the brim with memorable passages. Though maybe it's lacking bombast that made his other works stand out a bit more.

5
David Maxim Micic


Bilo





David's first project, it's definitely rough around the edges, and extremely experimental. Stuff like Bilo Pt.2 has some grating melodies especially in the chorus passage, though Pt.4 has some of the best melodies he's composed to this day.

6
David Maxim Micic


EGO





This EP loves chugging open notes (more than David's usual adoration for it). The symphonic on this is gorgeous, though this feels the slightest bit bloated, perhaps the melodies aren't quite there.

7
David Maxim Micic


BILO IV





While there are some very marvelous sections (extremely interlude heavy and cinematic), the songs are not quite there, and not quite enough to beat out his other releases.