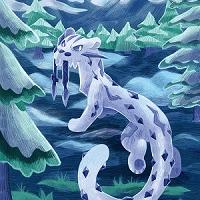 User

Reviews 41
Approval 73%

Soundoffs 235
News Articles 5
Band Edits + Tags 253
Album Edits 146

Album Ratings 1363
Objectivity 71%

Last Active 12-31-22 8:46 pm
Joined 03-14-17

Review Comments 8,336


The Faceless Ranked

RIP The Faceless?
1
The Faceless


Autotheism





The jump in quality from Planetary Duality to Autotheism is a thing only seen in legend, however we are the lucky ones to muster in it. Inclusion of clean vocals was a great elevation (I know there where some cleans in Planetary but are barely there), lots of hooks great melodies to keep engaged. The guitar work here is also exceptional, reminding me a bit of Opeth in the atmosphere it creates. These are quite likely some of the best bunch of tracks I've heard in the progressive death metal genre, and absolutely towers over the bands previous work. When theneedledrop doesnt like it, you know its gonna be good.

2
The Faceless


In Becoming a Ghost





In Becoming a Ghost is essentially more of Autotheism but I'm not mad about that, the songs are greatly composed, and are just sound as great as what was on that album. The reason I put Autotheism just a bit higher is because it was the genesis of the new The Faceless sound, suppose repetitions slightly starting to show on this one.

3
The Faceless


Planetary Duality





Basically just more Akeldama except I like one song, holy shit, crazy. That Serpent song is cool, everything else comes and goes, flashy guitar work with no substance.

4
The Faceless


Akeldama





Music for ADHD teenagers who only care about brutal breakdowns and flashy guitar work.