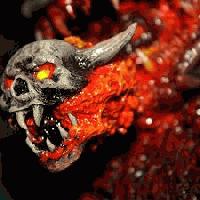 User
Soundoffs 2
Album Ratings 664
Objectivity 96%
Last Active 11-22-17 10:33 am
Joined 02-23-17
Forum Posts
3
Review Comments 3,124
Focused listening experience, 5 artists/30 days...

Recently I've started becoming increasingly fickle & my attention span is waning, I find something & think 'yeah, this is cool' & then maybe squeeze in another listen before putting it to one side, I jump from artist to artist & don't properly explore discographies & generally have a very haphazard approach to music listening. I've now rated 650 albums when not so long ago I can remember hitting 500, this seems insane. I wasn't like this before, I blame Spotify Premium & how simple it makes finding new stuff. I plan on putting restrictions in place & only listening to 5 artists for a period of one month because I lack discipline & probably can't just do this without a hard & fast self-imposed rule like this. Has anyone tried this sort of thing before, does it work... or do you just get frustrated with the restrictions? List are the artists (I think) will be included in the 5, I'll probably update with ratings or something to keep track although I'm sure no one will care...
1
Opeth

These guys are here in case this goes horribly wrong, I definitely haven't exhausted their discography yet & definitely can't see me going a month without hearing any Opeth albums
2
Bjork

New album coming out, love her early material but haven't given her later stuff enough time. Like Opeth it's a vast discography, maybe I'll listen to some of her live stuff as well.
3
Cult of Luna

Like Bjork these guys could become a staple artist for me, but unlike Opeth aren't quite there yet, I should dedicate more time to their discog & there's stuff I still haven't heard.
4
Enslaved

This is a bit of a wildcard, have a limited experience of them on record but really dig Axioma Ethica Odini & they were very good live.
5
Ulcerate

OOAL. I've heard Everything is Fire twice, it's bonkers in a good way but that's as far as I've got. I could see this working out but it could go either way.