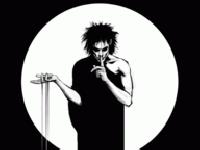 User
Reviews 4
Approval 96%
Album Ratings 5255
Objectivity 91%
Last Active 01-24-20 4:09 pm
Joined 12-09-16
Forum Posts
0
Review Comments 271
5000 Ratings; Top 100 Artists (With Commentary)

Pretty self-explanatory. These are my Top 100 artists after 5000 ratings. Only caveat is that I'm only listing artists I've heard every studio album from, which means I'm leaving off certain artists like Bowie and Rolling Stones. I'd hope to complete their discographies before my 5000th rating, but it didn't happen. I'm also not including jazz or classical as I feel that would be its own list. I didn't have time to proof read this, so please feel free to point out any mistakes/errors.
1
Bob Dylan


Blonde on Blonde





A living legend. A man who's had a profound influence on both my own poetry and on how I appreciate, criticize, and analyze music. He has an immense and diverse discography, ranging from early folk, to rock, to psychedelia, to intimate singer-songwriter material, to gospel, to pop, to blues, to jazz standards. Once you get past the studio material, the bootlegs and live material are a treasure trove unto themselves. Most artists are lucky to create a planet with their work, but Dylan created his own universe, and I believe will be studied like Shakespeare in decades/centuries to come.

2
Iron Maiden


Seventh Son of a Seventh Son





The band that introduced me to heavy metal and still the metal band I love the most. The simple reason is in their unparalleled sense of melody and storytelling. More than any other band, Iron Maiden brought theater and drama to metal, and just like with the best theater they wrote songs that you could be humming days and weeks afterwards. What's extraordinary is that they didn't just leave the best melodies for the vocals, but also wrote them into the guitar and even bass work; and even as they got more musically adventurous and progressive they only enriched their vision without ever compromising what made them great.

3
The Beatles


Abbey Road





The Beatles heralded the advent of rock and pop as art, and what's amazing is how they did it with humor, whimsy, and (mostly) without pretense. There has never been a band that managed to sound so fun even when they were at their most adventurousness. Like with Maiden, I credit much of that to their unflagging melodic sensibility. They never forgot that they were writing for audiences who wanted something to dance to and hum, and they're proof that you don't have to abandon pop sensibilities to produce great, profound, and radically transformative art.

4
Led Zeppelin


Physical Graffiti





It seems a common theme with my top artists is their ability to be progressive, artistic, and revolutionary without losing the fundamentals of what made them popular to begin with. Zeppelin were no exception, though they did with hard blues rock what The Beatles did with Pop and Maiden did for metal. Of course, it's also possible to argue that Zeppelin experimented most with other genres and styles, effortlessly moving from folk to reggae to whatever nigh-classical mysticism that songs like Stairway to Heaven represents. They were also one of the first rock bands made up entirely of virtuosos, with Page and Bonham still considered among the absolute best on their respective instruments.

5
Opeth


Ghost Reveries





Iron Maiden opened up the world of metal for me, but it was Opeth that opened up the world of extreme metal. Before Opeth, I could not stand harsh vocals; but because I loved Opeth's music so much I kept listening until I did. It's already perhaps a testament to Opeth's greatness that any band could convince a listener to keep listening just because the music was so obviously masterful. Even though I haven't been the biggest fan of Opeth's retro prog phase, the music they made from My Arms Your Hearse to Watershed still stands among the pinnacles of the metal genre.

6
King Crimson


In the Court of the Crimson King





My introduction to progressive rock and still my benchmark for the genre. More than perhaps any other band, King Crimson represented the meeting point of rock, jazz, and modern classical. Their debut album is arguably the first progressive rock album ever, and is still one of its undisputed masterpieces (perhaps the album I've listened to the most). Had King Crimson stopped there they would've already cemented their reputation and influence, but they continued to evolve and experiment with a revolving lineup of talented musicians helmed by their virtuosic, madman guitarist and songwriter, Robert Fripp. Today, King Crimson still sounds as vital as ever, releasing music that's equal parts terrifying, mystical, quirky, and beautiful.

7
The Kinks


The Village Green Preservation Society





The Kinks are too easily written off as a footnote of the The British Invasion. They were just "too English," lacking the universal appeal of The Beatles, the down-and-dirty blues-rock of The Stones, or the pioneering punk attitude of The Who. The truth is that The Kinks had something of all of these bands in them, while also sounding utterly unique to themselves. Call them the chameleons of classic rock. What's undeniable, though, is the sheer quality of their songwriting from Kontroversy in '65 to Muswell Hillbillies in '71; an extraordinary 7-album that's rarely been equaled; and this isn't even mentioning their quality comeback from Sleepwalker in '77 to Word of Mouth in '84.

8
The Jimi Hendrix Experience


Electric Ladyland





It's perhaps hyperbole to say that Hendrix invented the electric guitar, the rock riff, and heavy metal; but for the profound influence he had on rock music after him he might as well have. The same way The Beatles exploded pop music form into a million different directions, Hendrix did the same with the guitar, utterly transforming our notion of the instrument's place in rock and popular culture. Of course, all of this would be academic if the songs weren't great, and they still are, and most of them still sound fresh and original today. No matter how many later guitar players improved on Hendrix's template in terms of speed and technique, none ever matched his level of transformative innovation.

9
XTC


Skylarking





Like most kids I grew up listening to pop, and then like many teenagers that develop a passion for unpopular music I abandoned the genre for the "sophistication" of rock, metal, classical, and jazz. I have XTC to thank for bringing me back to pop, for making me realize that it does, indeed, take talent and skill to create memorable hooks and melodies and craft music around them to highlight them. Sure, maybe one can argue XTC were artsier than most crowd-pleasing pop, but I'd argue the same principles are still there, and can be heard in all their luminous glory on their masterpieces Skylarking and Oranges & Lemons.

10
Yes


Relayer





If King Crimson was prog at its most progressive, Yes was prog at its most accessible. Somehow they managed to blend virtuosic musicianship and long-form, complex songwriting with melodies and hooks that found their way onto mainstream radio. Of course, Yes would eventually move towards writing 20-minute epics that didn't achieve the same level of success as tracks like Roundabout, but even at their most grandiose they were also concerned with writing groovy, hook-filled, often stunningly beautiful music that pleased the ear as much as it provoked the mind.

11
Tom Waits


Bone Machine





I like to describe Tom Waits as the funhouse mirror version of Bob Dylan. They have a similarly old-fashioned, almost archetypally ancient sense of mystically-tinged folk songwriting, but after the 80s Waits channeled that sensibility into radical, ramshackle rhythms like a clanking jalopy that carried his carnival barker's voice along dark, gravelly roads to foreign lands. This is a belabored metaphor for saying: Waits is weird, man; but it's the kind of weirdness that's hypnotic, alluring, and mesmerizing, and even when I don't know what the hell he's saying it sounds profound, and that's probably a large part of where the magic is.

12
Tool


Lateralus





Metal music's philosophers. Though they started as a band that fit well with the dark alternative rock/metal scene of the early 90s, by their second LP Aenima it was clear Tool had loftier ambitions, and once Lateralus came out it was equally clear their musical skill had finally matched up with those ambitions. More than any band since Pink Floyd, Tool seems to have that ability to profoundly move audiences that are willing to give themselves over to their long, slow-burning musical compositions that often feel less like songs and more like meditative journeys into the mind's inner cosmos. But beyond the philosophy, Tool can also rock and groove as hard as any band out there; just put on The Pot for proof of that. I'd also be remiss without mentioning the genius of Danny Carey, who's certainly in the conversation for the greatest drummer in rock's history.

13
Bjork


Vespertine





Bjork carried on the tradition begun by Kate Bush, who carved out a niche for women making challenging, artful music that's difficult to classify. Though she started out with a pretty accessible brand of electronic pop, by her second album Post it was clear Bjork was capable of more. Homogenic and Vespertine proved that, and made her one of the most successful and influential artists (male or female) of the 90s. It's even possible to argue that, for all the hype Radiohead gets for bringing serious electronic music to the mainstream, Bjork did it first; and she's perhaps even more remarkable given how much she's continued to experiment and push the limits since then. Simply a stunning artist all around.

14
Prince


Purple Rain





Michael Jackson may have been the king of pop, but anyone with real musical sensibilities all knows that Prince actually reigned supreme. Easily one of the most ridiculously talented individual's in pop history, Prince often managed to write, record, produce, and play everything on his early albums and sound as if he had a team of professionals around him. He also effortlessly floated between and mixed genres as if he was equally at home in all of them without ever losing his identity or artistry. By the mid 80s he'd conquered mainstream pop, yet continued to be even more prolific after that, going so far as to change his name and fight with record labels to make his music on his own terms. Even though Prince's output is variable after his heyday there's lots of great music spread around a tremendously large discography.

15
Mercyful Fate


Don't Break the Oath





I'm also including King Diamond in this entry. MF and KD earn their place on this list for one reason: RIFFS. Despite the history of rock and metal bands making riffs the focal point of the music, I'd argue nobody did it better than King Diamond's legion of talented guitarists. Of course, there's also King Diamond's love-it-or-hate-it, utterly distinctive vocals, which are definitely an acquired taste; as well as his penchant for intriguing, horror-influenced concept albums. Beyond the riffs and KD's imposing presence, there's also the consistent excellence of the band and KD's solo work over the years, which were, at their best--as on Melissa, Don't Break the Oath, Abigail, and "Them"--as good as metal band on the planet.

16
Talk Talk


Spirit of Eden





Their entire studio discography consists of 6 albums (including singer Mark Hollis's solo album) and around 4 hours of music. Yet over that extremely brief career Talk Talk had one of the most extraordinary evolutions in music history: from a bland Duran Duran ripoff on The Party's Over, to a GOOD Duran Duran ripoff on It's My Life, to art-pop perfection on The Color of Spring. It was the success of The Color of Spring that caused the label to give Talk Talk carte blanche on their next album, and they returned with one of pop music's greatest, most original, and challenging works with The Spirit of Eden and (later) Laughing Stock. These albums invented post-rock and are still the standard by which the genre is measured against. Hollis's solo album is equally as artistic and engrossing. It's an oeuvre in which each note is like a small battle won against the abyss.

17
Steely Dan


Aja





Steely Dan were often the laughing stock of rock critics who hated their invention of soft rock. In retrospect, even if they didn't rock as hard as their contemporaries, what they did have was a level of accessible sophistication that few bands in rock has ever matched. Equal parts jazz, rock, r&b, soul, and blues, they had an uncanny ability to craft songs with complex arrangements--jazzy chord progressions, thorny rhythms, advanced harmonies, technically challenging solos--while maintaining a groove, melody, and hooks that made them staples of top 40 radio. Their discography is also stellar from start to finish with not a single weak album and several flat-out masterpieces.

18
Death


The Sound of Perseverance





It's rare enough that a band invents/innovates a single genre, but Death essentially did so with two. Their early work helped to define the death metal genre and are still among the genre's finest; but from Human in '91 they equally helped pioneer the burgeoning prog metal genre along with Atheist, Cynic, and Dream Theater. Though opinions differ, IMO Death is a band that just got better over time with their last album being their ultimate masterpiece and one of the genre's pinnacles. Of course mastermind Chuck Schuldiner deserves all the praise he gets for his songwriting, guitar playing, and vision for the genre, but equally laudable is the cadre of outstanding musicians he played with, most of whom have become fixtures in death metal, but rarely with the same level of influence and import as here.

19
AC/DC


Back In Black





So few artists or bands embody the spirit of their genre the way AC/DC for rock and roll. Though it's easy to criticize the band for being simple to a fault and writing the same song/album for nearly half a century, it's also easy to show how they epitomized the raw energy that rock was built on. It's not accidental their debut album was titled High Voltage, and by the time of Let There Be Rock it's almost as if AC/DC were preaching the gospel of what it all meant. That the reached one pinnacle with Bon Scott on Highway to Hell, before reaching another with Brian Johnson after Bon's tragic death is also a testament to how awesome they were at their peak. And, c'mon, we all know that riff to Back in Black is one of the most perfect riffs ever written.

20
Judas Priest


Stained Class





Looking back, it's hard to overstate how important Priest were in developing heavy metal from its roots in Zeppelin, Sabbath, and Purple into what it would become. They essentially took the dark, heaviness of Sabbath, the speed of Purple, and combined it with the compositional complexity of Zeppelin to create the template for all metal that came after. Priest were also the band that helped bring metal to the mainstream at the start of the 80s, and though they subsequently faltered trying to maintain that mainstream limelight, they eventually found their way back with numerous highlights in the 80s before setting a new standard for speed metal with Painkiller in the 90s.

21
Radiohead


OK Computer





Radiohead is as close as modern generations have come to having a band as important as The Beatles. The career trajectories of the two bands were also rather similar. Like The Beatles, they'd absorbed the influences from the key genres and artists before them before finding their own voice on The Bends, making the great artistic leap forward with OK Computer, and then just shattering all expectations by abandoning rock for electronic music on Kid A. In doing so, Radiohead essentially dragged all of rock music into the 21st century, and though rock still continued on for some time after it's clear that Radiohead had changed things permanently. It's also easy to forget just how good these albums were, with songs that range from the complex majesty of Paranoid Android to the aching beauty of Let Down and the deep mysteries of Everything In Its Right Place

22
Black Sabbath


Master of Reality





Though Sabbath's reputation as the inventors of heavy metal is well-established, their actual influence is more difficult to grok given how most metal after them were arguably more influenced by Judas Priest. It wasn't until the invention of stoner rock in the 80s did Sabbath's direct influence take firm root in later bands. Yet, even without that influence, what's equally undeniable is the quality of their music. Anchored by one of the most underrated rhythm sections in rock history that provided a loose, lithe, mobile base upon which Iommi's menacing, monolith riffs crushed the listener like sledgehammers. Over it all you had Ozzy's utterly distinctive voice singing about the darkest, evilest stuff imaginable back in the early 70s. There's still no metal song as heavy as the Black Sabbath title track, which proves that heaviness isn't about volume, it's about attitude.

23
The Gathering


if_then_else





I often refer to The Gathering as the Dutch Radiohead. Though the genres are different, they had a similar evolution that started as doom metal and developed into a dream-pop/shoegaze hybrid. What stands out is the consistent quality on both ends. Both Mandylion and Nighttime Birds are genuinely superb doom/goth metal albums, but by the time of How to Measure a Planet? and if_then_else, The Gathering have toned down the electric guitars and upped the quota for minimal, haunting, mesmerizing, breathtakingly gorgeous music, largely thanks to Anneke van Giersbergen's heavenly vocals. To this day I can't hear the chorus of Rescue Me or You Learn About It without being reduced to a puddle.

24
Dream Theater


Six Degrees of Inner Turbulence





Pretentious, indulgent, wanky, complex, exasperating, brilliant, virtuosic, bewildering... Dream Theater is a band that perhaps suffers more praise and derision than any band since their day. What's indisputable, though, is their import and influence on the genre of progressive metal and the ridiculous talent of every member on their respective instruments. In truth, I almost always side with their apologists and find many fo their critics have based their opinion on only a few tracks, often those which exist to show off their technical talents more than their songwriting chops and emotional substance. However much Dream Theater can wank to impress, they can also write songs that, far more than the vast majority of metal bands, aim at the heart more than the head.

25
Gentle Giant


Free Hand





Gentle Giant are an anomaly in rock history, even prog history. Until the very end of their career, and to an extent even greater than the other great prog bands, they never courted the mainstream or made stabs at anything approaching accessibility. Most of their songs come off as experimental and avant-garde; yet they were quirky more than pretentious, typically preferring shorter songs that would drift through different soundscapes, colors, moods, and themes rather than the elongated suites of Yes, Genesis, Floyd, or even Crimson. Their discography has immense replay value as it's possible to continuously return to these songs and find new details in them, often revealing each one to be multi-faceted, finely crafted, subtly complex gems. With careful listening it's almost impossible not to admire both the craftsmanship and audaciousness of the band that fearlessly carved their own path as much as any band in rock history.

26
Marillion


Brave





Marillion were the bastions of prog rock in the 80s, keeping the faith as most 70s prog bands went mainstream, fell apart, or changed altogether. They've also been quietly, immensely influential, as so much modern prog rock (as distinct from prog metal) have been influenced by their brand of smooth, moody, atmospheric prog (some of their successors include Porcupine Tree and Riverside). Their material up until Afraid of Sunlight in '94 was consistently excellent, with many albums standing with the best in prog history; and while their work after that is more variable there's still many gems scattered throughout, including their last two albums being fine returns to form.

27
Cocteau Twins


Treasure





If heaven has a soundtrack, I can only imagine it being something like Cocteau Twins. This band essentially invented dream pop and set the standard for all bands after; yet despite how many bands have attempted similar dreamy, ethereal, rapturously beautiful aesthetics, none IMO have equaled what CT twins achieved. Much of that is attributable to Liz Fraser's angelic voice and original vocal writing, which is a mix of English, Scottish, and nonsense phrases crafted into unique melody lines. Underneath that is Robin Guthrie's echo, reverb, chorus, delay-drenched guitar that conjure these stained-glass cathedrals of sound, full of flickering technicolor landscapes that seem as vast as the cosmos. With the exception of their goth-tinged debut their discography is nearly flawless as well, including the wealth of EPs that are often as good as the full albums.

28
Kate Bush


Aerial





Kate Bush was the OG when it came to female-authored art-pop. Sure, it's possible to find great female-fronted bands before her, and maybe artsy figured like Nico, but none seemed to have Kate's combination of ambition and pop sensibilities. She set the tone early with Wuthering Heights, which still might be the oddest song to ever hit #1 (even if just in the UK); a song about a Victorian novel in which the singer squeaks in an unnaturally high register? Bush's creativity hardly stopped there, and by The Dreaming she was arguably crossing into avant-garde territory, before The Hounds of Love married her pop songwriting in its first half to the second half's conceptual suite. The fact that I chose her Aerial album to represent her--a relatively new release--goes to show how she's still making substantial music.

29
Taylor Swift


Speak Now





It's almost a shame Swift is as popular as she is. Not because she doesn't deserve it, but because her reputation casts such a large shadow that it's hard to appreciate her talent without being dominated by preconceptions. I admit I was similarly blinded by those preconceptions, but sitting down and listening to her albums was, thankfully, enough to dispel them all. Beyond all the hype is simply one of the most gifted songwriters of all time with a seemingly endless supply of beguiling melodies, ridiculously catchy hooks, and an unerring sense of how to fit genres, styles, and form to enhance her lyrical content. It's also remarkable how mercurial she's been, from country to synth pop to electronic to indie pop to indie folk; she seems determined to be a protean fox in an age that demands most artists be specialist hedgehogs.

30
King's X


Gretchen Goes to Nebraska





It's almost a mantra among King's X fans that they're one of the most underrated bands of all time. In retrospect it seems like a case of bad timing. They started playing their band of proggy pop-rock at the tail end of the 80s as grunge was coming on and were late in adjusting to the trend. Yet throughout their career what remained consistent was their phenomenal musicianship and superb ability to marry sophisticated musicality with accessible melodies and hooks. They also mastered a nostalgic, bittersweetness of tone that's quite rare in pop and rock music, perhaps best exhibited by the song Goldilox that's as full of sadness and longing as it is an almost medicinal sweetness and beauty.

31
Rush


Permanent Waves





Rush were the band that attempted to meld the disparate worlds of Zeppelin and Cream's bluesy hard rock with the conceptual and instrumental complexity and virtuosity of the prog movement, and against all odds they succeeded while finding a mainstream success that most of their contemporaries would envy. They were also the band most responsible for influencing what would become prog metal. Beyond the influence though is the sheer quality of the music, which ranges from the most difficult, twisted, progressive tracks ever written to songs that are still regularly played on the radio because of their undeniable hooks. They were also quite consistent up until the late 80s.

32
Emperor


Prometheus: The Discipline of Fire...





I have a love/hate relationship with black metal in that I hate most of it, except for a handful of bands that are among my favorites; none more so than Emperor. A big reason they escape my ire is because they fused the basic black metal sound/aesthetic with symphonic and progressive elements, bringing a much needed richness to a genre that's often limited to repetitive tremolo picking of a few chords and constant blast beats. By the time of Prometheus they'd practically evolved into a prog metal band, and to this day I believe that album to be one of metal's greatest masterpieces, though perhaps difficult to appreciate because it escapes easy classification. Thankfully, Ihsahn has largely continued in that direction with his solo work.

33
Ulcerate


Everything Is Fire





Ulcerate are the first band in ages that have become a permanent fixture of my playlists out of sheer curiosity. I keep listening to them because I have no idea what they're doing: musically, harmonically, rhythmically. It just blows my mind, and I keep listening hoping I'll intuitively figure it out, and I keep failing. While it's fair to say they're the successors of bands like Gorguts and Immolation, it's equally clear they've pushed that brand of progressive, technical, dissonant death metal to and almost outrageous extreme, all the while creating music that's so atmospherically heavy and oppressive it sounds like the definitive soundtrack to the apocalypse.

34
Scorpions


Blackout





The 80s were the decade in which metal first hit the spotlight, though it's easy to argue that the version of metal that hit that spotlight was an unflattering one, Scorpions proved to be the exception to the rule. Despite their mainstream success, they never really blunted their heavy metallic edge, at least not until the very end. They also evolved into that from being an already incredibly solid hard rock band in the mid-to-late 70s, and the run of albums from In Trance in '75 to Savage Amusement in '88 is nearly flawless with several superb albums verging on masterpiece status.

35
Deathspell Omega


Kenose





In a way I consider DsO black metal's version of Ulcerate. To me, these two bands dominated metal in the '10s, and the commonality among both is a complex, incredibly dense, whirling cacophony of dissonant metal. If Ulcerate are more oppressive, DsO are arguably more angular and aggressive. Ulcerate smothers you with their weight of sound while DsO stabs you with a thousand shards. Call them the Orenstein & Smough of metal; but even more than Ulcerate, DsO convince through their sheer force of purposeful will. Whether or not you buy into their philosophy there's no doubting the intensity of their intent.

36
Van der Graaf Generator


Pawn Hearts





Along with Emerson Lake and Palmer, Van der Graaf Generator are the prog band that made the case that the keyboard could take the place of the guitar in progressive rock and, IMO, of the two bands, VDGG made the better case. They did so in large part through their more expansive compositions that could build towards earth-shattering climaxes. Certainly, King Crimson had their share of cataclysmic moments, but VDGG almost made these moments their trademark, often pushing the limits of intelligibility and listenability while doing so, making them one of the most challenging and rewarding prog bands of their era.

37
Fates Warning


Parallels





FW are what I imagine Queensryche would've been had they kept getting better in the 90s instead of going to hell. In truth, FW were always something of a Johnny-come-lately band who got by on imitating their predecessors--Iron Maiden, Metallica, Queensryche, etc.--but rather than that being a knock against them it's actually a testament to how well they adopted to each new style, continually evolving and staying fresh rather than resting on their laurels and becoming too dated. They're also the model of consistency in prog metal, rarely releasing a genuinely bad or mediocre album. Even if I'd admit they never released an album as great as Operation: Mindcrime, I could equally say Queensryche never released anything else as good as probably the next 3 or 4 best FW albums.

38
Genesis


Selling England by the Pound





Genesis were the wit and whimsy of the prog scene. Though they were often charged with pretentiousness, I wonder how it's possible for critics to listen to an album as full of fun and sparkling melodies as Selling England by the Pound and say that with a straight face. I prefer to think of Genesis as ambitious, but, like The Beatles, they never lost their sense of what made songs good and accessible, even at their most long-winded. Though they never fully recovered from Gabriel's departure, those Gabriel-era albums alone are enough to earn them their spot.

39
Megadeth


Rust in Peace





The age old debate: Megadeth or Metallica? The mainstream certainly decided their choice, but for me it's trickier. I'd say that their absolute best were equally good, but Metallica were at that level a bit more, while after that Megadeth were more consistent and simply released more albums I enjoy listening to. There's a reason they're so close on this list, but another reason I give Deth the edge is because of their phenomenal musicianship. I'm merely an average guitar player but many Deth songs represent my equivalent of a Mt. Everest, and yet despite their technical difficulty they're also insanely fun to listen to (and play, when I can manage it).

40
Pixies


Doolittle





I generally don't jive with punk. The exceptions are punk bands (or punk influenced bands) that managed to write great rock/pop songs despite their limited talents, and that is Pixies to a T. Though there's very little to admire about their musicianship, it's impossible to listen to their albums and not smile at the perpetual hooks combined with their uniquely quirky sense of humor and weirdness. They're also admirable for how massively influential they were on what would be the alternative rock/grunge movement. I still say Nirvana stole the success that was rightfully due to Pixies.

41
Metallica


Master of Puppets





Metallica were the metal band responsible for bringing the metal underground to the mainstream. It was one thing for commercial/pop/hair-metal to achieve the success it did, but it was quite another for what was at the time an extreme metal band achieving the same success. Why they did it isn't a big mystery as its clear the band had a knack for writing memorable hooks, especially rhythmically, that dug in and never let go. They also managed to do this in compositions that grew in complexity and technicality without ever losing what made them memorable to begin with. If anything, I only have them rated this low as I've tired of them and the thrash sound in general over the years, though they still have my respect.

42
Meshuggah


Destroy Erase Improve





One of the candidates for the most influential metal band of the last 30 years, Meshuggah are also an odd case study in how forging your own unique sound and identity and sticking to it can pay dividends years, even decades down the road as they're probably more popular now than they were in the mid-90s and early-00s when they were changing the game for future metal bands. Of course, the awesome thing about Meshuggah is how they invented their brand of bass-heavy, staccato, syncopated riffing under which the drums laid down their polymetric madness while still grooving as hard as a mofo. As the saying goes, the band in which four people can head bang in four different time signatures and all be right.

43
Pink Floyd


Wish You Were Here





Maybe Talk Talk were the band that invented post-rock, but, in a very real sense, all those ingredients were already there in Pink Floyd: the expansive, spacy, highly textured soundscapes; the emphasis on slowly unfolding compositions that often lead to emotional climaxes in unorthodox ways. Pink Floyd is also one of those bands that has the power to inspire an almost religious like experience in their fanbase and an equally religious like devotion, and even if you don't share that feeling (I don't), that's still a rare and remarkable thing.

44
Alice in Chains


Dirt





When the dust (dirt?) settles, I'd argue it's Alice in Chains--not Nirvana, not Soundgarden, not Pearl Jam--that has left the most lasting impact on music. Initially they were probably the least popular of the Big 4 of the grunge scene, but unlike their peers I'd argue their music has aged the best, in large part because they leaned on a quasi-prog, quasi-metal sound that is still around in some form while the other bands sound more like products of the 90s. It's easy for modern metal to go back and still learn something from AIC, whether it's the haunting, eerily dissonant harmonies, the subtly jagged rhythms, or Cantrell's rich-toned riffing. They also seemed to nail the depressive, downbeat tone of that decade better than arguably any other band.

45
Immortal


At the Heart of Winter





If Emperor and Deathspell Omega are the artsy, challenging end of black metal, Immortal are the fun, riff-based, self-effacing, crab-walking end of black metal. It's refreshing for a genre known for being so serious to have a band that's only serious about the music, and it has to be said that the music rock. Hard. Abbath is one of the best riff-writers in metal history, nowhere more apparent than on the masterful At the Heart of Winter album; but even their earlier, more "pure" black metal albums are of the same quality, just more faster and ferocious before they incorporated the groove, or "black and roll," of the later albums (which I find more appealing).

46
Deep Purple


Deep Purple In Rock





Somewhat of the forgotten third member of the early metal triumvirate, Deep Purple were the band most responsible for speeding up the temp of metal. While Zep and Sabbath shared with Purple the dominating riffs, it was Purple that placed an equal emphasis on lead guitar/organ lines and rapid fire soloing. Not that they were all about speed, though, as they were perfectly capable of slowing it down and grooving just as hard as anyone when they wanted to like on the iconic Smoke on the Water. Ultimately, they deserved to be more appreciated than they are these days for their importance in rock/metal history.

47
The Who


Quadrophenia





The Who were something of a walking contradiction; they were simultaneously the band that near single-handedly influenced the future of punk, but also the band that initiated the conceptual, arty, prog movement with albums like Tommy, The Who Sell Out and (later) Quadrophenia. Their live shows were a torrent of energy and sound, yet often their studio work was full of songs of great beauty and delicacy. Because of this, they were also a relatively inconsistent band whose discography achieved both transcendental heights in a variety of genres/styles, but also with plenty of mediocre lows too. Still, it's quite awesome that their best albums--My Generation, The Who Sell Out, Who's Next, Quadrophenia--represent such a diverse range of genres and styles.

48
Gorguts


Obscura





It would be almost unthinkable if one started at the earliest stages of death metal to imagine a band and album like Obscura coming along. It's not so much that either the band or the album isn't still death metal so much as it sounds like the genre reflected through a barrage of funhouse mirrors with its proportions all distended and distorted into unrecognizable shapes. Obscura alone would earn Gorgus a place on here, but the fact is that the rest of their discography is nearly as strong, if not as original or innovative.

49
Immolation


Close to a World Below





Immolation win the award for the most consistent death metal band of all time. From their inception to nearly 30 years later they've released nary a dud album, and they've also released a handful that stand among the genre's best. Close to a World Below is, especially, as close as the newer generations have had to Slayer's Hell Awaits; dense, violent, twisted, and surprisingly sophisticated especially in its off-kilter riffing, all the while being oppressively heavy.

50
The Move


Move





Though they were short-lived, The Move had a remarkable evolution from psychedelic pop to quasi-prog to quasi-metal to quasi-symphonic pop. Though all of their albums are worthwhile, anchored by the phenomenal songwriting chops of the terribly underrated Roy Wood (who also has some great solo material), my vote for their best goes to their debut, which I feel is one of the greatest psychedelic rock/prog albums ever made, bursting at the brim with vibrant colors and sparkling melodies, it's a pure delight from beginning to end.

51
Big Star


Third/Sister Lovers





The shining star (harhr) of the bad luck power pop genre, Big Star also took the genre in its darkest direction on their final album. Though it might be hard to appreciate just how bizarre Third/Sister Lovers is without hearing how effervescent and high-spirited the band were on #1 and Radio City, both superb albums in their own right. Third/Sister Lovers comes off as a schizophrenic album, often echoing back to the sparkling pop perfection of its predecessors before delving into slit-your-wrist-worthy tracks like Holocaust.

52
Porcupine Tree


In Absentia





Like Marillion before them, Porcupine Tree have carried the banner for prog rock for newer generations. They've also had quite the evolution in their own right, starting off as Pink Floyd wannabes before they found their own sound, perhaps partially influenced by Opeth and other progressive metal. However, Porcupine Tree never made a complete transition to a metal band, rather they took those influence and melded it with own brand of artful prog with pop sensibilities to create something that was quite unique unto themselves.

53
Helloween


Better Than Raw





Helloween is often credited for inventing power metal, but I think what's easily lost in that accolade is IMO their true relevance in keeping classic, melody-based metal alive in the decade where most metal was seeing how extreme and rhythmic-based they could get. Helloween carried on the tradition of Maiden and Priest of emphasizing lead guitar lines and catchy vocal hooks regardless of how fast the tempos got, and even when they slowed things down and changed vocalists in the 90s I still think they largely maintained that ethos, which is why I don't have a problem considering Better than Raw the equal to their more heralded Keeper albums of the late 80s (which are great albums in their own right, don't get me wrong).

54
Van Halen


Van Halen





Not since Hendrix had a guitarist come along that redefined what guitarists could do and set a new standard for playing like Eddie Van Halen. 40+ years later that tone, those riffs, and that solo (Eruption, I mean) sound as fresh as ever. Of course, it's also possible to blame Van Halen for the rash of terrible pop/party rock that dominated the 80s, but Van Halen were the real deal with the attitude and musicianship to back it all up. They never made profound music, but they certainly made some of the funnest, most riff-tastic rock ever.

55
Queensryche


Operation: Mindcrime





In my mind, Operation: Mindcrime has never been surpassed as a concept album, rock/metal or otherwise. The album is flat-out flawless from beginning to end, with songs that are memorable by themselves, but which gain a whole other level of potency as parts of what is actually quite the engrossing story. Though Queensryche did release some great songs before and after, they never released another album on this level, and it's especially a shame how low the band sank after Geoff Tate took sole control over them (which thankfully ended a few years ago; though the band still has a long ways to go to get back to their heyday).

56
The Replacements


Tim





Like Pixies, The Replacements are one of the few punk-influenced bands I really like, and for a really similar, simple reason: they wrote great songs. Likewise, they were sneakily influential on 90s alternative rock, especially the more radio-friendly strains like Goo Goo Dolls (who basically stole their sound) and Matchbox 20. None of their successors though reached the same level The Replacements did on Let it Be and Tim, which stand as two of the pinnacles of catchy alternative rock.

57
Queen


A Night at the Opera





The only thing that stops Queen being higher on this list is that they were far more of a singles band than an album band; but what singles! Queen's best songs are still among the greatest ever in rock history, and it's not hard to see why given the immense talent of the band, especially Brian May's iconic guitar playing and Freddie Mercury's magisterial voice. Despite being overplayed, it's hard not to marvel that a song as weird, wonderful, and wacky as Bohemian Rhapsody every got a sniff at the mainstream, much less became a song regularly cited as the greatest ever in rock. But beyond that masterpiece there were so many other greats, including my personal favorite Somebody to Love, which still cuts to the bone when sung with the power and conviction that Freddie brought to it.

58
Katatonia


Last Fair Deal Gone Down





Katatonia didn't invent goth rock but they may be the pinnacle of that gloomy, downtrodden, downbeat genre. It's amazing that, despite how limited their aesthetic range is, they've managed to avoid becoming repetitive by slowly shifting genres over time--from doom metal to alternative rock to gothy-prog--and, as time has gone on, have found ways to increasingly layer their music so they've arguably become more nuanced, textured, and haunting than ever. I still think they were at their best when their alternative rock style was just starting to merge with their later, textured style, but I also can't deny how consistent the material both before and after has been.

59
The Mars Volta


Frances the Mute





I still remember when Deloused in the Comatorium came out, how it sounded like absolutely nothing I'd ever heard before and, truth be told, very little after. The discombobulating, off-the-wall energy that sounded like Rush meets Pink Floyd meets King Crimson on meth was intoxicating. Then they released Frances, which floored me even more, but in a completely different way with its elongated compositions that slowly built to some truly epic climaxes. Sadly, I don't think the material afterwards has had nearly the same potency, which isn't to say it hasn't been good; but I still sometimes return to those first two albums and still find myself in awe, which is a testament at least to their staying power.

60
Anathema


Weather Systems





A relatively new discovery for me and a band I look forward to revisiting soon. The first word that came to mind listening through Anathema's discography was "emotion." Perhaps more than any other contemporary rock/metal band they seem intent on conveying genuine emotion in their music through whatever means possible. Often it's through lush, vibrant soundscapes, but they can just as easily do it through minimalism or even downright catchy melodicism. Whatever the case, they're a unique case in modern rock and metal in being less concerned about genre conventions than how they can convey whatever they're trying to get across, which is probably something more bands should be focused on.

61
Mastodon


Leviathan





I vividly remember when Leviathan came out being convinced that Mastodon were the future of metal. While many believe they lived up to that potential on Crack the Skye, I've been slightly more skeptical. Still, Leviathan was a monster album. For the first time since Metallica it seemed like a band had come along that had created a catchy form of metal that hadn't sacrificed an ounce of aggression, power, heaviness, or technicality. If anything, I think they came closest to fulfilling that potential on Blood Mountain, while Crack the Skey took them too far in the prog directions. Their later albums reeled it back in but I don't think they've ever fully recaptured that early magic.

62
Big Big Train


English Electric: Full Power





In contemporary prog rock there exists a faction of bands that write music as if no music has been made since 1979. I call such bands "retro prog," and I'd argue Big Big Train are the best purveyors of that genre. English Electric (the full power double-disc version) is one of my favorite prog releases of the decade, while The Underfall Yard isn't far behind. Though you can't accuse them of being original or innovative, they still make some of the most breathtakingly beautiful music out there today.

63
Kayo Dot


Hubardo





I largely credit Kayo Dot for being my introduction to truly avant-garde music. Choirs of the Eye is still a brilliant album, but back in '03 it sounded like nothing I'd ever heard in my life: part extreme metal, part avant-garde chamber jazz and classical. Though I was less thrilled with the albums that came after, they won me over again with the monolithic masterpiece that was Hubardo in 2013, still probably my favorite album of the decade and a truly unforgettable sonic journey. All-in-all, Kayo Dot may be as close as this generation has to a King Crimson in their versatile and their fearless musical adventurousness.

64
Testament


The Gathering





Though always overshadowed by The Big 4 of thrash, Testament has proven to be arguably the most durable band of the trash era, rarely flagging in quality over the decades ever after many lineup changes. They're still releasing some of the finest thrash albums of the modern era, and I'd argue that The Gathering, made with an all-star lineup of elite metal virtuosis, is among the best metal albums of the 90s, whatever genre you care to put it in.

65
Thin Lizzy


Jailbreak





Thin Lizzy are one of those bands that have gotten lost in the shuffle of classic rock, and that's a shame because they were a great, versatile, consistently excellent band. Though most will know their single The Boys are Back in Town, they had plenty of songs that were just as good even if they didn't achieve similar success, whether it was the slow-burn blues of Still in Love With You, the fast-hitting Don't Believe a Word, the seductively groovy Dancing in the Moonlight, the utterly gorgeous Little Girl in Bloom, the proto NWBHM-style Emerald, or even the 80s-style metal of Cold Sweat. It's not hard to hear why they were such a huge influence on Iron Maiden and Metallica.

66
The Smiths


The Queen Is Dead





It's a common trope that The Smiths (and perhaps even more so their fans) were too serious and pretentious for their own good. On the contrary, I walked away from The Smiths thinking they were among the most humorous bands I've ever heard. Certainly there's depressive songs like Heaven Knows I'm Miserable Now (though even that's delivered with such a charming, 50s pop style it doesn't sound like it), but there's also songs like Bigmouth Strikes Again. Beyond whatever you think of their seriousness or humor, the simple fact is that they wrote some of the best music of the 80s, often in styles that reached back to the 50s and 60s for inspiration, which is pretty stunning when you think about how most artists are petrified at being thought of as old-fashioned.

67
Jethro Tull


Thick as a Brick





Jethro Tull were an odd duck even among the prog rock bands given how they adopted the moniker of what would sound like a typically dumb Appalachian redneck, made the flute a dominant part of their music, certainly adopted folk and blues aesthetics... while also writing some of the most lyrically complex and musically advanced progressive rock of the decade. I'm sure this oddness wasn't unnoticed by frontman and rock's greatest flautist Ian Anderson, who certainly seems to have a quirky sense of humor himself. Nonetheless, the music--at least up until Heavy Horses in '78--is superb, if (IMO) never quite reaching the same level as the best of their prog contemporaries.

68
Iced Earth


Burnt Offerings





Of all the metal bands on this list, I feel like Iced Earth is the band most in danger of being forgotten about. I rarely hear them mentioned online anymore or brought up on channels where people react to metal music. That's a shame, because for a while in the 90s they were the band that best blended the catchy melodicism of classic/power metal with the increased rhythmic ferocity of thrash. They also had a hell of a great, consistent run from Night of the Stormrider in '91 to Horror Show in '01. Granted, they fell of somewhat after that, but I still regularly return to many of the songs on those album and find they stand the test of time.

69
Enslaved


Axioma Ethica Odini





Another candidate for the most consistent metal band of the last ~25 years. They've also been consistent in their output, releasing new albums ever 2-3 years and almost never flagging in quality. If anything, I'd say they've gotten better with time, not reaching their pinnacle until the last decade with albums like Axioma Ethica Odini, RIITIIR, In Times, and E. Part of that consistent quality is in how they've forged a unique path that borrows from a lot of metal genres out there without being beholden to any, which is quite rare these days. Perhaps more than any other band I look forward to revisiting them when the new album comes out to check out what I missed the first few times around.

70
Slayer


Reign in Blood





I have a difficult relationship with Slayer. On the one hand, I recognize their immense importance in the history of metal, and in a very real sense it's possible to say they set the standard for all extreme metal that came after them. I also love many of their songs and riffs, which haven't lost an ounce of potency despite being 35+ years old. On the other hand, they also probably have more material than any other great metal band that I just don't enjoy listening to. Perhaps it's the punk influence, but the fact remains I have to be in a specific mood to listen to Slayer. When I am, though, absolutely nothing else hits like they do, and even that's a real testament to their quality.

71
Cult of Luna


Vertikal





Another recent discovery for me, Cult of Luna are one of the few post-metal bands I really seem to jive with. Though ostensibly they're not terribly different in Neurosis or Isis in terms of aesthetics, I do think they're generally superior in the variety of their riff writing, their ability to develop/change ideas, and in their ability to build to some truly devastating climaxes. Ultimately, Cult of Luna is about more than just just the sound and the aesthetic that creates, but they're also about the musicality and emotion that comes with it, which is really what sells me on them even when I'm less thrilled with the genre in general.

72
Bathory


Blood Fire Death





Bathory is probably a band I wouldn't normally like just based on their general aesthetics: I don't like that punk-inspired, DIY, garage-basement level sound, but they win me over with the sheer quality of the riffs. Especially on Blood Fire Death where those riffs culminate into some truly epic compositions. It's a shame more black metal didn't stick with this template rather than the direction it went because whatever Bathory did on those albums was stellar.

73
Guns N' Roses


Appetite for Destruction





For a brief, shining moment, GnR were the saviors of rock music. It fell apart as quickly as it started, like a light from a shooting star. Over 30 years later all that's left after the hype is a handful of the greatest rock songs ever written that have only been slightly dulled due to overexposure. But really step back and try to listen to Sweet Child O' Mine with fresh ears; the melodicism of the guitar, the gently rocking bass, the tasteful drum playing, the lyrical rhythm guitars, and that unforgettable solo. Early GnR were worthy of the hype. It's just a shame they couldn't sustain and build it into something even better.

74
The Flower Kings


Stardust We Are





Another member of that retro prog genre, The Flower Kings are also among the longest-running purveyors of it. The downside of this band is simply that they're too prolific for their own good. They desperately need an editor and someone to tell them that not every idea they have is worth being released (consider they've released no less than four double albums!). Despite this complaint, at their best they're as good as any modern prog band, like on the Stardust We Are title track, or a good chunk of the mini-epics on Paradox Hotel like End on a High Note. Because of their variability they're a hard band to make recommendations for, but lovers of prog should make an effort to explore them. Just be prepared to bring a sturdy shovel.

75
Creedence Clearwater Revival


Green River





CCR were America's (more accurately, the bayou's) answer to The Rolling Stones's brand of blues rock, and for a short while it looked as if they were going to develop a similar legacy. Though they flamed out before getting there, for a brief 2 years (and no less than 6 albums!) they were arguably the premiere rock band on the planet. It's almost startling how many great songs they released over such a short period of time, arguably more than many bands release over an entire career, many of which that are iconic, distinctly American anthems like Fortunate Son. For whatever reason, people seem to sleep on this band today when it comes to appreciating the history of rock, but they very much shouldn't.

76
Candlemass


Epicus Doomicus Metallicus





It's debatable whether Candlemass invented doom metal, but it's not debatable that they set the standard for the genre. At its core, the band was basically a return to Sabbath-style metal, and unlike so many other bands that have since attempted Sabbath worship, Candlemass had the riffs to back it up. However non-innovative or original the genre may be, those first several albums are proof that you don't have to fix what's not broken. It's also awesome that they're still releasing quality of albums today.

77
The Cure


Disintegration





The pinnacle of goth rock. At their best, The Cure were one of the most distinctive bands of their generation and wrote songs that were worthy of such an accolade, but I also confess to being not sold on much of their output, while still declaring albums like Pornography and Disintegration brilliant, near-masterpieces. What I do dig about them was how they attempted to fuse that genre with pop sensibilities, which is always a tricky proposition. They weren't always successful, but at their best they proved it could be done quite well.

78
Dissection


Storm of the Light's Bane





Along with Immortal, Dissection can lay claim to being the best riff writers in the history of black metal, with Storm of the Light's Bane easily being one of the genres pinnacles as well. The only thing that holds them back is their sparse discography; just two LPs during their prime and a solid album that came much, much later. Still, there's no denying the quality that's here.

79
Joe Satriani


The Extremist





It's easy to dismiss many of the 80s guitar virtuosos as being cheesy wankers more concerned with showing off their skill than creating great music, but I think it's much more difficult to lay that claim against Satriani. Sure, he shreds it up with the best of them at times, but more often than not he's focused on making great rock instrumental music that emphasizes melody, emotion, and texture over flashy showmanship. The Extremist is probably the best showcase of his versatile talents.

80
Tom Petty and the Heartbreakers


Damn The Torpedoes





Tom Petty became such a fixture of American rock it's easy to overlook how fresh he sounded in the late 70s. He never quite belonged to any tradition and at the heart of his music was old-fashioned rock and roll, but perhaps it's the case that that was in short supply in the late 70s. My only knock against Petty is, similar to Queen, he was always more of a singles artist, but that's not a terrible complaint given how great many of those singles were.

81
Bruce Springsteen


The Wild, the Innocent, and the E Street Shuffle





I've never quite bought the hype that Springsteen was the next Dylan or rock's savior, but what he is, and what he's always been, was a super solid songwriter who was capable, at his best, of writing absolute masterpieces. I would suggest, however, that he wasn't at his best as much as his most ardent fans would claim. I'm not even convinced he ever bettered his second album (The Wild...), certainly not for sheer power and energy. If it feels like I'm damning with faint praise, I hope not as Bruce is merely a case where "overrated" certainly doesn't mean "bad," and IMO is actually still quite excellent. Certainly at his best Bruce did seem to embody something of the spirt of America in his music and lyrics in all its dreams, ambitions, and hopefulness.

82
Cynic


Focus





Among the many bands of the early 90s that helped transform death metal from its brutish roots into something more sophisticated and complex with Cynic, especially their album Focus. Even today after decades of bands refining the genre, Focus still feels like an utterly original album, from the roboticized vocals to the interludes that would feel more home in jazz than metal to the general aesthetic that feels more meditative and spiritual than the ugliness typically associated with the genre.

83
Morbid Angel


Altars of Madness





At the other end of the death metal spectrum is arguably the band, along with Death, that most defined what the genre was about. They're also the band that (for the most part; let's forget Illud Divinum Insanus exists) stuck to their guns even in the wake of the genre's various innovations. Of course, when you can write riffs as well as Trey Azagthoth it's hard to argue why they'd ever need to change at all.

84
Blind Guardian


Nightfall in Middle-Earth





Blind Guardian has, perhaps more than any other power metal band, won over skeptics of the genre who often see it all as too cheesy to be taken seriously. The reason why is probably because Blind Guardian has been writing some of the most consistent, high quality metal out there regardless of genre and can often sound as heavy as more extreme bands or as proggy as prog metal bands, all while singing about Hobbits and Middle-Earth. Of course, there's also those eminently sing-alongable choruses that they're so damn good at too.

85
Joanna Newsom


Ys





Newsom seems like an unlikely star given that much of her music consists of nothing but her high-pitched (potentially annoying) voice and a harp playing music that's so classically folky it sounds like it should've been written in the 60s. But perhaps part of her magic is precisely that this music sounds so old it's practically timeless, reaching back into that archetypal part of our minds and souls that is so hard for any music to reach. With time, she could easily become one of the greatest artists of this century, if only she'd release music a little more often.

86
The New Pornographers


Twin Cinema





In an odd way, TNP remind me of The Kinks. Not so much in any musical specifics, but in the fact that, despite being surrounded by bands that were more original, more innovative, more important, they manage to be among the best purely on the strength of their songwriting. I'm generally not a fan of indie pop/rock--often it just sounds like worse versions of pop and rock--but TNP convince me that doesn't have to be the case with their colorful, quirky, fun, extremely hooky music.

87
The Moody Blues


On the Threshold of a Dream





Some consider The Moody's Days of Future Passed to be the first prog album. Though I disagree, I can understand the claim. Instead, I'd rather focus on the music they made after, which, if not as original as Days (which, it warrants being said, was only partly a product of the band itself) certainly had more of their unique personality, which was something of a poppier version of Beatles-esque psychedlia. Really, all their albums from In Search of the Lost Chord to Seventh Sojourn range from great to superb and are all worth hearing.

88
Dead Can Dance


Into the Labyrinth





The 4AD label had a tendency to sign some of the most unique artists out there, and perhaps none more so than Dead Can Dance, the band that mixed goth and world music to spellbinding effects. Perhaps my only criticism of DCD, which is a wholly subjective issue, is that I have to be in a very specific mood for them as theirs is music far, far removed from typical pop, rock, and metal sensibilities; but when I'm in that right mood they're downright magical.

89
Agalloch


The Mantle





For a brief period in the early 00's I thought black metal had found its answer to Opeth in Agalloch. Truth be told, I still think they're as close as the genre has come to an Opeth, and they only failed to reach that level due to their sparse output before breaking up. Still, those first three albums stand as some of the finest ever in the genre, and they also deserve immense kudos for helping to popularize the mix of folk and metal.

90
Simon and Garfunkel


Bookends





Five albums that only amount to a few hours worth of music, but what little music is there is among the finest folk ever written by someone not named Bob Dylan. Certainly they took lyrical cues from Dylan, but musically they were a whole other kettle of fish; beautiful, melancholic, cynical, haunting, ethereal. These albums are like small little chamber plays with each song being its own little movement playing out some drama you can't quite put your finger on. It's telling that the music has such staying power that the lead singer of Disturbed could turn The Sound of Silence into a modern vocal masterpiece.

91
Caligula's Horse


Bloom





A recent discovery of mine, and a band I hope continues on for a long time to come. Caligula's Horse has everything necessary to be one of the greatest prog metal bands of our generation. They certainly have the chops to impress, but more importantly they have the songwriting acumen to use those chops to serve the songs first and foremost. Their second and third albums have, IMO, been their best, while their last two were only slight steps down, but I feel like they've only scratched the surface of what they're capable of.

92
Caravan


For Girls Who Grow Plump in the Night





Though they kinda got lumped in with 70s prog rock, it's closer to the truth that Caravan were just a good time rock band who loved to jam. Maybe as not as much as actual jam bands like The Grateful Dead, but they also weren't writing elaborate, virtuosic concept albums like Yes and Genesis either. Whatever genre you put them in, the undeniable fact is that those early albums were a hell of a lot of fun.

93
Bon Jovi


Slippery When Wet





In a way, I owe my love of music to Bon Jovi, as it was my love of their songs You Give Love a Bad Name and Living on a Prayer that got me interested in rock as a pre-teen and started me on my serious musical journey. Years later, I still appreciate their songcraft far more than all of their hair metal contemporaries, and would even declare that songs like Bed of Roses are remarkably well-written lyrically and musically. Go watch guys like Lost in Vegas appreciate a song like Wanted Dead or Alive to see how well some of their stuff holds up even among newer generations.

94
Transatlantic


Bridge Across Forever





Another band in the retro-prog scene, Transatlantic were also the only super group in the scene, formed from members of Spock's Beard, Marillion, Flower Kings, and Dream Theater. Their bonafides are undeniable, but their music convinces even more so. Their first three albums all stand as some of the finest classic prog written since the heyday of the genre. If only they released more music more consistently they might be higher on this list.

95
The Band


The Band





The Band were with Dylan when he essentially invented the Americana genre, and whatever you think of their role was in deciding to throw folk, rock, blues, country, etc. into a blender and see what came out, even once they left Dylan you could see that these guys were no joke when it came to writing great, memorable rock music. Though they never matched the greatness of those first two albums, much like CCR they seemed for a short period to be among the bands destined to lead the next generation of rock music, and their influence did manage to seep its way into the burgeoning country rock scene.

96
Carly Rae Jepsen


Emotion





For pure enjoyment, there's arguably no artist I enjoy putting on more these days than Carly Rae Jepsen. Like Swift, she seems to have an uncanny ear for hooks and a real talent for crafting instantly memorable, well-written pop music to support it. Emotion itself was one of the greatest pastiche albums I've ever heard, sounding like a lost masterpiece from some obscure pop artist from the 80s. Since then she's explored other genres and styles to consistently excellent effects, though I'd argue that Run Away With Me stands as her masterpiece and one of the greatest songs of this young century.

97
FKA Twigs


LP1





If CRJ is pop at its funnest, FKA Twigs might be pop at its artiest. In a way, she sounds close to what I imagine a genre like post-pop would sound like, meaning that all the pieces of pop are there, but they're assembled in odd ways like a cubist painting. What's most intriguing about her music is the heart-wrenching, aching, powerful emotions she's able to wring out of her often avant-garde writing styles. The result is something that feels like it speaks as much to the heart as it does to the head, and I can't wait to see what she does next.

98
Cheap Trick


Heaven Tonight





The only band of the power pop scene that managed to sustain a long career, Cheap Trick were also the band that managed the most success. Though I would argue that their best were never as good as Big Star, The Raspberries, or Badfinger, there's certainly something to be said for being consistently good, and that describes Cheap Trick to a T.

99
Talking Heads


Remain in Light





Talking Heads were a band that never quite seemed to decide what they wanted to be, but that's OK given the quality of music they released over the first six years and five albums of their career. Certainly, Remain in Light is one of the most extraordinary albums of the 80s. Maybe slightly inconsistent to be considered a masterpiece (much could be said for all their albums), but whatever they lacked in consistency they made up for in originality. Nobody ever sounded quite like them, even when they consistently refused to sound like even themselves from one album to the next.

100
Kylie Minogue


Impossible Princess





Australia's answer to Madonna, Kylie Minogue has had a long career full of interesting twists and turns, from her early work as a record label puppet, to her solo songwriting peak with Impossible Princess, to her dominant pop-diva self from Fever onward. She's also a hell of a live performer and many of her songs sound better live than in the studio (check out the live version of Shocked with a rock band behind her).