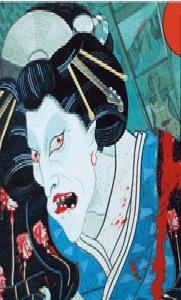 Contributor
Reviews 62
Soundoffs 136
News Articles 12
Band Edits + Tags 118
Album Edits 689
Album Ratings 2701
Objectivity 71%
Last Active 11-27-19 2:24 am
Joined 10-19-16
Forum Posts
62
Review Comments 17,129
Budgie's new shoegazy? band

As some of you know, apart from writing forgettable revs and creating weekly lists to en(gross) your backlog,I also make music from time to time. I recorded some demos to help me in the process of finding people to play with, which you can hear in the link. It's probably bricked to hell and back thanks to soundcloud's policy of dumbing everything down to 128 kbps (yay) but give it a listen if you have time and please share your feedback! As heavy music consumers (aren't we all) I would love to hear your opinion! Good or bad! EDIT: Actually scratch that. I updated the artwork, the title and set up a bandcamp page. I've also set a symbolic official release for this Friday April 12th but it's already available for download. It's name your price but don't feel forced to pay anything, just spread the word, leave a comment and share it with your friends.
1
Sol Distorsion


Sol Distorsion



https://soldistorsion.bandcamp.com/album/sol-distorsion

Artwork and title updated!
2
My Bloody Valentine


Loveless





It doesn't sound like this.

3
Temples


Sun Structures





Or like this.

4
Alcest


Kodama





But I love them all.