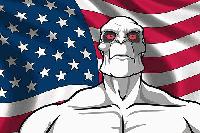 User

Reviews 166
Approval 97%

Soundoffs 15
News Articles 16
Band Edits + Tags 3,434
Album Edits 8,415

Album Ratings 3527
Objectivity 88%

Last Active 12-03-22 11:37 pm
Joined 08-18-16

Review Comments 16,120


History of the Prog Tournament

Currently, our friend Friday13th is running his eighth sort-of-annual Sputnik Music Prog RockContest, a contest invented to encourage people to listen to excellent but unknown (on Sputnik, anyway) progressive rock albums. So it seemed like a good time to make a list highlighting the contest's seven previous winners.
1
Los Jaivas


Alturas de Machu Picchu



2013
rec'd by: MySirLordGentleman
Released: 1981
Country: Chile
Description: The mistic atmosphere, the lyrics, and the original sound, fusion of prog and folk andean music.
2
T2


It'll All Work Out in Boomland



2014* (Note: Technically, this was a Psych Rock Tournament)
rec'd by: MeatSalad
Released: 1970
Country: England
Description: Rocks hard, psychs hard, even progs a bit with some really beautiful moments scattered throughout
3
McLuhan


Anomaly



2014/2015
rec'd by: gagnonov
Released: 1971
Country: US
Description: gigantic sleeper...very Crimson-esque
4
Landberk


One Man Tells Another



2016
rec'd by: Jethro42
Released: 1994
Country: Sweden
Description: Album is about dark atmospheres. The music is soaked through in melancholy and sadness with an overpowering sense of beauty.
5
Universal Totem Orchestra


Mathematical Mother



2017
rec'd by: bnelso55
Released: 2016
Country: Italy
Description: The 3rd outing from this adventurous Italian band delivers a sleek, dark sound characterized by sensitive operatic vocals, sprinklings of funky fusion, and miles upon miles of rock-solid, infectious groove. Ambient segues recalling Dead Can Dance (Elogio del Dubbio) fuse seamlessly with Zeuhl-like flights of rhythmic fury and atmospheric jazzy passages. The wildly varied whirlwind of an opener is worth the price of admission alone and the playful album centerpiece "Architettura Dell'Acqua" is every bit as jam-packed with expansive, symphonic Orffian bombast as any of the territory covered on Mekanïk Destruktïẁ Kommandöh. That is not to say, however, that any of the other songs should be skipped! If operatic vocals are not an immediate deterrent (I find them to be tastefully employed here), UTO's creative arrangements and superb instrumental interplay are bound to leave you floored.
6
Carmen


Fandangos in Space



2018
rec'd by: SharkTooth
Released: 1973
Country: US (British/American)
Description: A fun mix of flamenco and progressive rock filled with exciting tales of gypsies and bullfights, this is a record which really deserves more attention from people.
7
Wobbler


From Silence to Somewhere



2019
rec'd by: MySirLordGentleman
Released: 2017
Country: Norway
Description: Seen by many prog fans as a modern classic of the genre, Wobbler's latest record is one of the few modern album that does justice to the genre's older 70's sound. Great production and excellent instrumentation make for a thrilling, energetic and infectious sound that drags only a little bit in very few parts of the record.