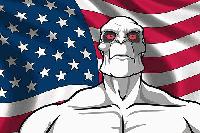 User
Reviews 163
Approval 97%
Soundoffs 13
News Articles 16
Band Edits + Tags 2,975
Album Edits 7,723
Album Ratings 2940
Objectivity 88%
Last Active 07-16-20 9:51 pm
Joined 08-18-16
Forum Posts
67
Review Comments 5,968
Folk Tournament Finals

So by now, we should all be pretty familiar with our two finalists. The vote will end next Thursday, June 25, at 12 midnight ET. Good luck to the two Users who rec'd our finalists, dmathias and aydross121.
1
Amigo the Devil


Everything Is Fine



dmathias52

Really fun and dark "Murderfolk" with a bluegrass twinge

https://open.spotify.com/album/59vkWqeq9otcDeUaLGKqfO
2
Fire On Fire


The Orchard



aydross121

Very accessible spin on this sort of apocalyptic folk subgenre. Think a less evil sounding Comus.

On Spotify and Google Play.