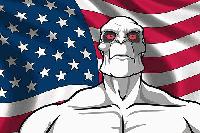 User
Reviews 163
Approval 97%
Soundoffs 13
News Articles 16
Band Edits + Tags 2,975
Album Edits 7,723
Album Ratings 2940
Objectivity 88%
Last Active 07-16-20 9:51 pm
Joined 08-18-16
Forum Posts
67
Review Comments 5,968
Folk Semi-Finals

OK, we're down to the Final Four of Folk. This will work the same as it did last week: 1 vs. 2 and 3 vs. 4.
1
Amigo the Devil


Everything Is Fine



dmathias52

Really fun and dark "Murderfolk" with a bluegrass twinge

https://open.spotify.com/album/59vkWqeq9otcDeUaLGKqfO
2
Augie March


Sunset Studies



SlothcareSam

It's Chamber Folk/ Indie Folk. An Australian band, this was their debut, and had some cracking tracks.

https://open.spotify.com/album/7tEwWmdqrQk7LcOeWKzvt7?si=WSkEmwMOQxWVjVerv1jsBQ
3
Matt Elliott


Farewell to All We Know



Northern Skylark

Do you believe in resurrection? You don't? Well, I did when I first heard this. This is the second coming of Leonard Cohen, I mused. He breathes throughout this album somehow. How very odd, how wonderful! It is probably not true, but damn it, he used to play a mean guitar, too. Enjoy!

https://mattelliott.bandcamp.com/album/farewell-to-all-we-know

or spotify
4
Fire On Fire


The Orchard



aydross121

Very accessible spin on this sort of apocalyptic folk subgenre. Think a less evil sounding Comus.

On Spotify and Google Play.