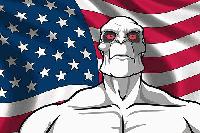 User
Reviews 163
Approval 97%
Soundoffs 13
News Articles 16
Band Edits + Tags 2,975
Album Edits 7,723
Album Ratings 2940
Objectivity 88%
Last Active 07-16-20 9:51 pm
Joined 08-18-16
Forum Posts
67
Review Comments 5,968
Folk Discovery M3

The third matchup of Round 1 features Australian chamber folk/indie folk vs. American spiritual rustic folk. Anyone is allowed to vote one time (with their main account, not with a thousand alts), provided that you listen to both albums at least one time each. Voting for this matchup ends the end of the day on Thursday, April 30.
1
Augie March


Sunset Studies



SlothcareSam

It's Chamber Folk/ Indie Folk. An Australian band, this was their debut, and had some cracking tracks.

https://open.spotify.com/album/7tEwWmdqrQk7LcOeWKzvt7?si=WSkEmwMOQxWVjVerv1jsBQ
2
Eliza Gilkyson


Secularia



Divaman

Gilkyson is an American folk artist based out of Austin, Texas. Secularia, her most recent LP, contains her musical musings on spirituality vs. religion.

https://www.youtube.com/watch?v=7zMWd2Jbjz8&list=OLAK5uy_mog-g6-TVTgSsfwxI6D68cHio8gQdrCxU

The album is also available on spotify.