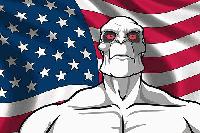 User
Reviews 163
Approval 97%
Soundoffs 13
News Articles 16
Band Edits + Tags 2,975
Album Edits 7,723
Album Ratings 2940
Objectivity 88%
Last Active 07-16-20 9:51 pm
Joined 08-18-16
Forum Posts
67
Review Comments 5,968
Cherish The Ladies

Went to an Irish music concert tonight on Long Island by the all-female American Celtic band Cherish the Ladies.
1
Cherish the Ladies


Heart of the Home





They played most of their two sets from this, their latest album.

2
Cherish the Ladies


An Irish Homecoming





They featured Kate Purcell and Bruce Foley as guest vocalists, plus a trio of male step dancers who came out from time to time to add to the entertainment.