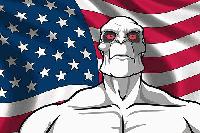 User
Reviews 163
Approval 97%
Soundoffs 13
News Articles 16
Band Edits + Tags 2,968
Album Edits 7,713
Album Ratings 2934
Objectivity 88%
Last Active 07-16-20 9:51 pm
Joined 08-18-16
Forum Posts
67
Review Comments 5,898
Three Days Grace live

I took my son into the Manhattan to see the most beloved band on the Sputnik Music website, Three Days Grace, who is currently on tour opening for Disturbed. He enjoyed their set, as they did a bunch of stuff he is familiar with from the self-titled and the One-X albums. Unfortunately, he wasn't feeling so well, so he asked to leave before Disturbed played.
1
Three Days Grace


One-X





They played a bunch of songs from this album, including "Animal I Have Become", "Pain" and "Riot".

2
Three Days Grace


Three Days Grace





They also played a few off this one, including "I Hate Everything About You"

3
Disturbed


Evolution





I was sorry we didn't get to stay and hear Disturbed. Especially since they sent me this CD for buying the tickets. Oh well.