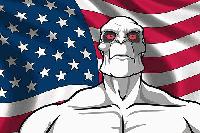 User
Reviews 157
Approval 97%
Soundoffs 11
News Articles 16
Band Edits + Tags 2,791
Album Edits 6,668
Album Ratings 2749
Objectivity 88%
Last Active 11-14-19 1:35 pm
Joined 08-18-16
Forum Posts
41
Review Comments 4,418
Joan Jett, Styx and Tesla

Saw Tesla, Styx and Joan Jett and the Blackhearts tonight at the stadium at Jones Beach. Very weird show. I assumed that Styx was the headliner, but apparently Joan Jett and Styx were co-headliners, and Jett was the closer. Beautiful night weather wise, but not the best show, for various reasons. Was kind of a weird mix of bands in the first place.
3
Tesla


Mechanical Resonance





Wasn't familiar with this band at all, except for the song "Signs", which apparently is a cover song. Kind of '80s hair band meets southern rock. Had a loyal following there, but they didn't do much for me.

2
Styx


The Grand Illusion





Been meaning to catch them for awhile now. It was good to see them, but unfortunately, the sound for their set was the worst I've ever heard at Jones Beach -- very muddy, and kind of pulsating. At least they played the songs I most wanted to hear. Wish they'd had a better mix, though.

1
Joan Jett and the Blackhearts


I Love Rock & Roll





Was shocked that she was in the headliner position tonight, but whatever. Sound was excellent for her set, and she got off to a strong start. After playing a song I didn't recognize to start her set, she nailed "Cherry Bomb", "Do You Wanna Touch Me (Oh Yeah)" and "Bad Reputation" right in a row. Unfortunately, her A-list material is too thin to maintain this kind of momentum, and soon, the energy was sucked out of the stadium. Only about a third of the crowd stayed through the whole set and encore. Should of done a better job of spreading the hits throughout the night. She played her ass off, and deserved better.