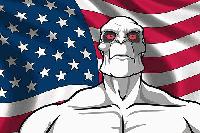 User
Reviews 157
Approval 97%
Soundoffs 10
News Articles 14
Band Edits + Tags 2,653
Album Edits 5,692
Album Ratings 2642
Objectivity 88%
Last Active 05-11-19 9:06 pm
Joined 08-18-16
Forum Posts
23
Review Comments 3,674
Yes, Asia, John Lodge, Carl Palmer's ELP Legacy

Saw an entertaining geezer prog rock show tonight at the an outdoor arena on Long Island.
1
Carl Palmer's ELP Legacy


Live





Carl Palmer and his band did a short 5-song set, with Arthur Brown (from the Amazing World of Arthur Brown, a and of which Palmer was a member) on vocals. Four songs were ELP covers, plus they covered AWoAB's big hit "Fire".

2
John Lodge


10,000 Light Years Ago





Lodge and his band did a 7-song set of all Moody Blues and/or Justin Hayward and John Lodge material.

3
Asia


Asia





The latest rendition of Asia did a full 10-song set, with Steve Howe joining them for the last four songs. They also covered "Video Killed the Radio Star" by the Buggles (since their keyboard player is Geoff Downes), and "Lucky Man" (since Carl Palmer is their drummer.) Their new lead singer, Ron "Bumblefoot" Thal, isn't John Wetton, but he did a good job.

4
Yes


Drama





Yes played a full set that included some unexpected material from their catalog, as well as a cover of John Lennon's "Imagine" (because drummer Alan White played), White still has physical ailments, so he only played on a few songs near the end of the set (with Jay Schellen carrying the bulk of the drumming load).