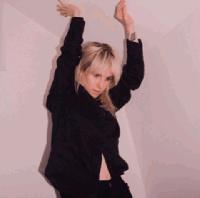 Contributor
Reviews 59
Soundoffs 42
News Articles 17
Band Edits + Tags 106
Album Edits 150
Album Ratings 1419
Objectivity 66%
Last Active 01-26-20 6:33 am
Joined 06-03-16
Forum Posts
30
Review Comments 17,623
Black Mirror: Bandersnatch discussion

Not usually one to do these, but really curious to hear what y'all thought. As a film major it's really fascinating to see something so innovative come out, I think it's really gone change things for the genre even though I'm not sure if it's technically a film. It's got it's flaws (the choices and fourth-wall breaks hurt the immersion and some of the structuring is weird) but I think that overall it's really well thought out and brilliant. I'm a completionist so I've gone through the whole thing. What are your thoughts? Favorite ending? Not a fan?
1
Ben Salisbury and Geoff Barrow


Black Mirror: Men Against Fire





I love how this was used in its medium. It's a film that literally could not be shown anywhere else. It couldn't be in a theater, it's reinventing streaming as not just a distribution, but as another medium of art, much like how television did in the 50s. This is exciting stuff.

2
Ben Salisbury and Geoff Barrow


Black Mirror: Men Against Fire





Favorite ending has got to be when he finds the bunny as a kid and dies with his mom in the train. It's heartwarming for him to finally be with her in the end and heartbreaking to see his father's reaction to his death in the present. One thing I thought that was really odd was that the two hard endings (where it shows the credits but never allows you to go back) weren't particularly compelling, more just at the end of a series of minor things. I fucked up the phone number accidentally at first and I still got a hard ending without being able to go back and fix it. Think that's a little weird. Plus the fact that there were certain choices you had to make (especially the Netflix one, which added no context but was still necessary) was a little strange. Still, can't wait to see what other filmmakers do with the idea.

3
Ben Salisbury and Geoff Barrow


Black Mirror: Men Against Fire





It's funny, I tried doing something like this on YouTube in high school, but never saw it ever going anywhere on this scale because I couldn't figure out how one would be able to do it in a theater. Guess I never thought about how it could be done on streaming platforms only.