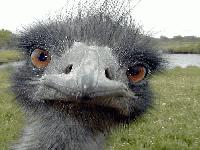 User
Soundoffs 32
Album Ratings 203
Objectivity 66%
Last Active 05-21-17 3:15 am
Joined 02-13-16
Forum Posts
0
Review Comments 31
Albums to Hear When It's Close to Bedtime

When it's close to bedtime, the beta waves that are usually active in our brains while we are awake start to ebb away....slowly turning into alpha waves in our Stage 1 cycle, or "Drowsy stage" of sleep. It's crucial that 30 minutes before your bedtime, if you plan to listen to music, you make sure it's not going to disturb that transition. So no loud EDM, no screechy screamo, and no loud dubstep bwahs. But perhaps you still want a lower-wavelength, still beautiful set of tunes to listen to as you unwind. One that you can still respect artistically while you are peacefully lulled to sleep. Perhaps one that, like a lullaby, is a gentle story told with soothing voices and soundscapes. Well, you've come to the right place - these are my favorites. By now as you read into my very boring paragraph, you MUST be getting sleepier. I'd say this is a good start. Cue the music.
5
Mogwai


Happy Songs for Happy People





I would argue that while this album is still a little toned-down, it's one I would include in earlier in the night before you REALLY start to unwind. It's up this high on this list because it's one of Mogwai's best and post-rock in general is not a bad sleep agent. Completely instrumental as most post-rock is, there's no story just atmosphere. Still, the bass tones and guitars are quite quietly intense, especially in songs like "Moses? I Amnt" and "Stop Coming to my House". Atmospheric-wise, this album is like the Aurora over the arctic at night - deep and intense against a dark backdrop. It'll give you a sense of night, but excite you a little with wonder.

4
Brian Crain


Piano Opus





What's a sleep playlist without a piano album? Brian Crain is immensely talented with the keys. His collection of piano opuses are wonderful sleep material. With or without background rain, it's enjoyable. All the tracks are creative, touching and melodic, and almost all of them are named after seasons and elements, and it shows through in the music. As an example, the starter "Wind" is still whimsical though played in mostly in adagio. You can picture the fine images of these elements when you hear them. The seasonal snow falling gently in "snow", "Fire" spreading over a plain in "Fire", and usually they're reassuring - as if you're taking a moment to focus on the simple happenings of nature changing over time. Or well, you could just be enjoying good piano.

3
Casualties of Cool


Casualties of Cool





A very hard album to categorize, yet one that both inventive and relaxing. You will almost not believe that behind the curtain is Devin Townsend, fronts-man of crazy metal acts like Strapping Young Lad and the Devin Townsend Project. It's got elements of both country and blues, and is described by the creator himself as along the lines of "haunted Johnny Cash songs". I would have to agree. It's like it was recorded on a farm in outer space. Most of the songs are led with the smooth and beautiful voice of Ché Aimee Dorval, and some complementary vocals by Devin. Though he's a great vocalist, she steals the show on this album. Though I've already mentioned how hard it is to label, I can best describe it as a medley of soft and ambient blues rock and country rock, with a good combination of airy vocals by both Dorval and Townsend. It'll somehow manage to keep you both interested AND relaxed. I've fallen asleep to this many times, usually to beautiful tracks like "Flight" or "Moon/Pier".

2
Marika Hackman


We Slept at Last





This album will give you chills. Hackman doesn't use a lot of vocal range, but she matches the quality of the music. It's haunting, as if it's on another level of consciousness. It's like the sleepy ghost that's hiding just below the surface of slumber, the one that keeps reminding you of the saudade of old lovers in your dreams. I will be the first to admit the depressing turns it can take, especially lyric-wise. As an example, the songs "Skin" and "Undone, Undress" are a heartbreaking looks at self-image after losing or being used by a lover. It's morose. However, despite being a rather sad album, it's images are still beautiful, and absolutely somniferous. It's a good listen if you're tired and want to get to bed, but also have a number of sad emotions you wish to feel out as you fall asleep. It's an album with an occasion.

1
Goldfrapp


Tales Of Us





Ah, the crown jewel of the music lullaby. This is an unusual, yet glorious, project presented by Goldfrapp. Those familiar with Goldfrapp know that they're classified as trip-hop, and they usually get "dancy". Well, you won't find "dancy" here, and perhaps that's a disappointment for the seasoned fan of Goldfrapp. However, what you lose in dancy-ness you gain in lush storytelling. Allison Goldfrapp's staple-gun breezy vocals, and gentle electronic with a bit of soft acoustic instrumentation allow this to be a chilling yet relaxing album. Every song has a story, and almost all of them have a name. Whether you drift off to the melancholy tune of "Annabel", the bright and happy "Ulla", or any other song on the album , you will find yourself on a pleasant journey to dreamland, following the anthology of interesting strangers. It takes you away, perhaps to the same place where it took me to a house on a hill near the ocean, following the story of its residents over the years.