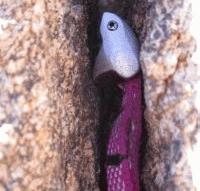 User
Reviews 7
Approval 100%
Soundoffs 30
News Articles 4
Band Edits + Tags 224
Album Edits 140
Album Ratings 3498
Objectivity 73%
Last Active 05-23-19 11:22 am
Joined 11-30-15
Forum Posts
11
Review Comments 7,022
Swedish Friends, Help! Or Anyone Else.....

Story of why in the list.....
1
Peter Bjorn and John


Darker Days





So my fiancée wanted this album for Christmas. It was the signed gold edition on their PledgeMusic page. It took forever to get fulfilled but finally did and all seemed well. But then when we played the record, side 2 had some loud pops and about 8 skips. Brand new, undropped, unscratched, this was just how it came.

2
Dr. Dog


Be The Void





Obviously we were upset by this and asked PledgeMusic to send us a new copy. Unfortunately, it was a limited run and they could only refund us. So we took the refund and bought the black edition of the album from discogs as well as this Dr. Dog with the leftover. We figured this would be good enough but when we got the brand new black copy, it had the exact same side 2 defects.

3
Peter Bjorn and John


Darker Days





Even though it wasn't their fault, the discogs seller offered a refund and gave me the name of the label (which I asked for) so I could contact them about what went wrong. Unfortunately, the label is Swedish (PBJ Musik AB) and I do not have a phone plan that allows international calling (plus they don't have an email).

4
Peter Bjorn and John


Darker Days





Does anyone have any suggestions for what to do now? Or if any super kind souls have an international calling plan (or live in Sweden), would someone call to find out what happened with this pressing and if there are any good copies out there. Thanks for any and all help.