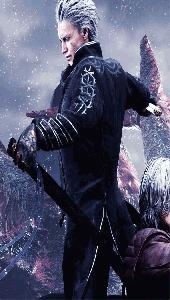 User

Reviews 99
Approval 85%

Soundoffs 26
News Articles 12
Band Edits + Tags 9
Album Edits 164

Album Ratings 5642
Objectivity 74%

Last Active 04-20-21 5:20 pm
Joined 11-22-15

Review Comments 9,390


My Doggo Pics

I mention on my gofundme post that I was thinking of making a list of uploaded doggy pics. I'll upload more over time.
1
Trico #1

https://ibb.co/z5WM1sJ

This Trico, he is a papillon.

He is also legitimately insane and a pain in my ass.
2
Trico #2

https://ibb.co/fd7PYDR
3
Trico #3

https://ibb.co/7CjVTm9
4
Trico and Higgins #1

https://ibb.co/Byg97hY

That is Higgins to the right.

He is quite the chonky boi, hes also very lazy, unless food is involved.