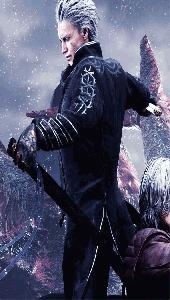 User
Reviews 92
Approval 83%
Soundoffs 13
News Articles 6
Band Edits + Tags 8
Album Edits 138
Album Ratings 3585
Objectivity 80%
Last Active 02-27-20 6:53 pm
Joined 11-22-15
Forum Posts
8
Review Comments 3,519
My Wolfmother Albums List WORST to BEST

Wolfmother is a lot like Call of Duty. They had a good concept when they came out that garnered a lot of fans, but people got quickly annoyed of the concept and they found themselves in a creative slump. Despite that, Wolfmother still maintains a cult fanbase and continue to push out albums. Here, I outline my personal list of their albums from Worst to Best.
4
Wolfmother


Cosmic Egg





Dear God what happened? After the iconic debut album, Wolfmother came out with Cosmic Egg four years later to one of the worst albums of 2009. It's production was so polished it was insulting, it's lyrics devoid of creativity, and Alan Moulder's weird attempt to make the band Marilyn Manson 2.0 utterly failed. Bad lyrics, poor production, and a weird crispy clean production that came off as too clean, contributed to a poor album and the band's five year hiatus.

3
Wolfmother


New Crown





When I said the production of your previous record was too clean, I didn't mean you do a complete 180 and make your production terrible to the point I can barely make out half of your instruments. I think it is safe to say that the critical and commercial success of Andy Stockdale's Keep Moving made him a bit too cocky. By deciding to produce the album himself, he put too much work on himself and contributed to make what can be assumed as his second solo-album. No seriously, this is pretty much Wolfmother in name only.

2
Wolfmother


Victorious





This was the return that many fans wanted from Wolfmother. Realizing where they went wrong, Andy Stockdale did what he should have done two albums ago, the same crap they did in their debut. Featuring beautiful instrumentation and powerful lyrics, Victorious has some of the best songs from Wolfmother in a long while, including "Pretty Peggy", "City Lights", and "The Love That You Give". Not to mention excellent production from one legendary Brendan O'Brien; Victorious is a return to form for Wolfmother and is hopefully a sign that they are finally on the right track.

1
Wolfmother


Wolfmother





The best of all is really in their debut. It features their most iconic tracks in "Joker & The Thief", "Dimension", and my personal favorite "Woman". Dave Sardy helped Wolfmother bring out the power that lay within their talented members through it's extravagant production. Wolfmother was the album that solidified the band in popular culture, for better or worse.