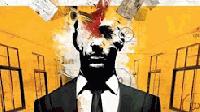 User
Reviews 2
Approval 55%
Soundoffs 90
Album Ratings 1597
Objectivity 84%
Last Active 02-27-20 3:34 pm
Joined 11-17-15
Forum Posts
6
Review Comments 1,533
Best Songs and Albums of July 2017

A July list in September?!?! I'll take the blame for that, for I had a lot of occurrences and events happen. My senior year of high school just started, I was without all of my album notes and ratings for 2 weeks, meanwhile trying to catch up on August material. Since I've come up with a fairly good plan in regards to September's music, that list shouldn't be quite as delayed, and the list for August should come out sometime next week. Enjoy!
36
21 Savage


Issa Album





--BEST SONGS--

35
Neun Welten


The Sea I'm Diving In





10. "Drowning": This was the perfect way to start of The Sea I'm Diving In. "Drowning" bounds you to their world of dark folk and they hardly let go here. I didn't like the monotone male vocals on most of the tracks on this record, but it's definitely a benefit here. They give a sorrowful message amidst the murky guitars, wave-like drums, and tragic violins. While this song is actually pretty straightforward in structure compared to the others on this list, it's theme and sound make for a unique listen this year.

34
Laibach


Also Sprach Zarathustra





9. "Vor Sonnen-Aufgang": Lay back (get it?) and relax to this great ambient piece from the odd little project Laibach. In an album with a lot of interesting ideas and sonic formations, "Vor Sonnen-Aufgang" caught the most of my attention as it had the sheer beauty I was needing to hear in an ambient work this year. The female vocals are fantastic, but the production of those vocals is even better for giving a "heavenly whisper" vibe to them, which makes the song max dreaminess. The instrumentation's power is nothing to laugh at either, perfectly mixing pianos with an orchestral set of strings including the cello, violin, viola, and probably other stuff I can't really recognize.

33
Tyler, the Creator


Flower Boy





8. "Garden Shed": An artist not even associated with R&B took an angle towards the genre I didn't know I wanted: electronic rock R&B. How cool is that? Tyler knew this weird, yet consistent combination would work as a break between the hard tracks "Pothole" and "Boredom", so he made this track's style as versatile and colorful as it could be. From what I can get out of Tyler's songwriting, the way this track's structured is supposed to be a representation of the song's topic. The intro guitar's murky, dark, and isolated sound symbolizes Tyler still hidden in the garden shed, whether it be about his sexuality or any other feelings in his personal life. The other side represents the flashy pianos and strings with the harmonized vocals going "If I could find the words to say" letting us know the possibly overwhelming, but inevitable reaction the media and public will give him. The way Tyler covers so much ground in this 3-minute song is nothing short of spectacular.

32
Tyler, the Creator


Flower Boy





The tiny rap verse at the end is also pretty neat considering this verse is the rest of the song explained in a more straightforward context.

31
Public Service Broadcasting


Every Valley





7. "Turn No More": This may come as surprising to most people, but I've never heard a lick of Manic Street Preachers. I know they exist, and I've heard about their album The Holy Bible quite a bit, but I didn't really have a sonic taste of their sound, or, for the sake of this song, the singer's sound. It turns out 48-year-old James Bradfield has as much power and groove as a vocalist as most would be in their prime, and he probably gave one of the best guest vocal appearances of the year. His funky attitude completely fits with the guitars and the simple, yet headbang-inducing drum beat. Even the keyboards near the end of the track give a melodic groove to back the denser guitars. I also love the lyrics on this track because they don't seem like they would fit the sound of the song at all, having Sa heavy Welsh historical context, but somehow PSB and Bradfield make it all the merrier.

30
CityCop


The Same Stories that Never Get Old





6. "Cardinal": At the start of "Cardinal" lies what could be my favorite vocal melody on this entire list. It's in the perfect key for the dark and somber instruments behind the singer and that swelling emotion adds up later in the song when the guitars and drums build up more intensely toward a climax. Speaking of the drums, the main beat used for the first minute of the song is absolutely amazing, as it makes a fitting juxtaposition between the fast-paced tempo and the slower melody. The singer eventually matches up with these instruments as his voice gets more desperate and raw, further affecting that emotion. After that powerful segment is over, the anticipated climax I mentioned never really comes, and instead goes for a calmer acoustic sound. This actually works well in the song's favor because the vocalist can get to show off the strength in the lyrics without having much instrumental bother. Despite of how magnificent I think this song is,

29
CityCop


The Same Stories That Never Get Old





I wouldn't say that this is even the best song on The Same Stories that Never Get Old. The next one, however….

28
CityCop


The Same Stories That Never Get Old





5. "The Golden Age of Concern": Much like "Drowning", this song is an introduction so great that there's almost no hope for the rest of the album to be close to that level of quality (which was very nearly proved wrong with "Cardinal"). There's not many songs this year that pack such a vicious beginning as the start of "The Golden Age of Concern", between the infinitely dense guitars, the crushing double bass, and even down to the lyrics ("Even when my blood pours out, through my guts and out of my mouth"). This viciousness appears again in the end to serve as a climax, but the meat of the song also has a lot of interesting composures to offer. The vocal production sounds extremely raw throughout, but where this production works in the song is surprisingly various, specifically with the two main instrumental sections of the song; the first being a dark, murky guitar riff with indie rock flavored drums, the second being a math rock-ish riff with jazzy drums.

27
CityCop


The Same Stories That Never Get Old





With any way you look at this song, though, you start to realize that CityCop will not hold back anything with its intensity, as so the rest of the album proves.

26
Tyler, the Creator


Flower Boy





4. "Foreword": I said it in my soundoff of this album, and I'm gonna say it again: if the intro track to your rap album features a sample from Can, my expectations are drastically raised. The fact that Tyler, the Creator would use a band's sound so rarely seen in hip hop and also have his production perfectly match his voice and lyrics is nothing short of outstanding. Tyler's naturistically themed vocabulary on this song works very well with the lyrical pattern, giving him a variety of metaphors to use back to back in a well-organized manner. The songwriting on the instrumentals is also fantastic, as a catchy beat brings attention at the start, but swelling (almost orchestral) synths and other sounds start to appear as the lyrics move on from listing questions to questioning a possible escape of desperation. Tyler, the Creator's guest appearance, Rex Orange County, does a fantastic vocal job hitting just the right notes, particularly at the end.

25
Tyler, the Creator


Flower Boy





He even gives a visceral shout at the very end to match the intensity of the instrumentals. This is the best hip-hop song of the year so far, paired with the best hip hop album of the year so far, so I seriously hope this is like a Section .80 for Tyler's more professional rap career because I'm a fan now.

24
Boris


Dear





3. "Dystopia/Vanishing Point": For me, Drone/Doom Metal is a genre that's rarely done right, rarer than almost all other genres of metal. Most bands just stick with one abstract but simple idea for each track and drag those tracks out for much longer than my desire to listen to the same loops repeatedly. Most of the songs on Boris's Dear also tend to suffer the same issues, but after the first half of the album, I noticed that Boris had the assets to make an extremely powerful song, but I didn't think they would utilize these assets, or perhaps even know they existed to begin with. After about a minute of "Dystopia/Vanishing Point", however, I knew I could forget about my previous pessimism because this track was about to get to the level of power and beauty I had such hopes for. Most of the track's forefront is used by the singer's minimal words with some pretty guitar drone backing it up.

23
Boris


Dear





Unlike other tracks like this on Dear, however, the way this song subtly progress is flawless with the seamless transition between the different lyrics, and the brief, yet expansive appearances of static and whispers. This segment goes on for most of the eleven-minute track until approximately the 9-minute mark where the noise fades and transitions into a guitar solo. The production gives the guitar a booming edge over everything else before it's appearance in the song, and that gives the song a lot of powerful emotion. The songwriting behind the guitar is also extremely impressive, too. Boris made sure the guitar was present but not technical enough to seem like it's trying too hard to be the "best guitar solo ever" or anything like that. It created emotion the way the rest of the song did: through gradual formation, like great works of art.

22
Manchester Orchestra


A Black Mile to the Surface





2. "The Grocery": What a great case of a "saving grace" for an album. For having a first half that was really lackluster in raw instrumentation, A Black Mile to the Surface was really needing that "punch". The instant "The Grocery" starts, the rawness didn't just punch you, it shot you with a .50 caliber right in the gut. If the tsunami of guitars and drums didn't get you stunned the first couple of choruses, the vocals will probably do it. Especially toward the end, Andy Hull pulls off easily the best performance on the album, and one of the best of the year. Absolutely everything he did here works. The verses even have a little bit of spice not related to the dominating vocals, and that's the rippled snare drum implement that works way more than it sounds on paper because of how well it plays with the folksiness of the guitar. We haven't even gotten to the tragically superb lyrics on this track.

21
Manchester Orchestra


A Black Mile to the Surface





The story Andy tells here is one I'm quite familiar with as someone who has struggled with the point of religion and existence, but Andy sees these questions' impact on someone who has been less mentally stable during this time. Even the most meager of lines here show masses of this character's thoughts, like 'What actually made everything exist?' ("I want to reach above the paradox where nobody can see"), suicidal thoughts ("Want to hold a light to paradise to see if I could sleep"), and even conscious of a deranged killer ("'Don't you dare move a muscle', Cardboard cut-out ads"). All of these aspects make the song approved for one of the best indie rock tracks of the year, and one hell of an underrated track from its album.

20
Avey Tare


Eucalyptus





1. "Coral Lords": So, after this song, you might realize that you'll forgot what time it is. Because of how lost you can get in the song's atmosphere, that's completely normal. What you won't forget by the end of this song, however, is that coral can keep time better than you can. Or perhaps you won't forget how amazing this song is. Or both. Avey Tare does on this song what the best of Animal Collective did, but on his own terms. I don't even know where to start with the seemingly infinite variety of the instrumentation. Avey adds sounds from what seems like every facet of beach/island life in a musical composition, and the production of these effects makes each sound very significant and distinct (and destined to trip you out). Not only are they perfectly mixed, there's not a lot of organized rhythm with any of the instruments, which actually makes the song much more oddly enticing and unique.

19
Avey Tare


Eucalyptus





Avey's vocals sound as good and whimsical as ever, but the best performance he gives on here, in my opinion, is the psychotic screeching at the end that just multiplies the already-potent emotion by a thousand. The two spoken word bits were extremely smart additions as they give pretext to Avey's lyrics so they don't sound like a bunch of pretentious nonsense. I feel an odd mutual connection to these lyrics, as if I believe or want to see the coral give us knowledge for everything that's happened in the Earth's measurable history, but I know that, from the second verse on, this intelligence may existentially challenge me. I would be hearing those same voice loops that accompanies Avey's passage. It is through these I-probably-thought-about-it-too-much ideas that I realized how awesome "Coral Lords" was. When comparing this song to past Animal Collective works I've listened to, I'd say this comes close to the likes of "Banshee Beat" or "Daffy Duck" in terms of quality.

18
Avey Tare


Eucalyptus





Eucalyptus as an album is way out of Feels's league, but it did give one of the top 3 songs of the year, so what should I have to complain about?

17
Arcade Fire


Everything Now





--BEST ALBUMS--

16
Public Service Broadcasting


Every Valley





10. 7/10 This album is actually quite good for a PSA, and that can translate to "I like the album considering I don't like its concept". After the first track, I started to think that an album where indie rock instrumentals are fronted by a vocal sampler seems kinda boring, since there's hardly any way to diversify the melody of the lyrics. Thankfully, this album's is much better than anticipated, even if that boredom does exist occasionally on here. Every Valley's largest strength is definitely the vastness of moods, and how successfully these moods can be incorporated into the tracklist without being jarringly undecisive. Looking for bombastic production? Try "The Pit" or the title track. Looking for a bit of glittery rock? Try "You + Me", or "They Gave Us a Lamp". How about a taste of funk? Try the aforementioned "Turn No More" or "People Will Always Need Coal". Again, not all of it works like desired, but at least there's a little bit in every valley, so to speak.

15
Lucy Rose


Something's Changing





9. 7/10 Here's a very nice little singer-songwriter record that proves underground pop has been quite successful this year. This particular record draws some interesting production influences like the jazzy touch on the drums throughout, and the concerto additive on the pianos and violins. The acoustic guitar has a great variety of soundscapes, making Lucy's work on the guitar easy to like. Sure, some of the material here can come across as a little flat and surface level, but it's a perfectly fine and relaxing listen.

14
Broken Social Scene


Hug of Thunder





8. 7/10 To prepare for this acclaimed album, I went ahead and gave BSS's 2002 opus You Forgot it in People, and I absolutely loved it. BSS mixed post rock with indie rock production along with all kinds of different catchy and beautiful compositions, and that was something I couldn't not gush over. It's now 2017, and they recently released their newest project Hug of Thunder. While it doesn't have the raw production of YFIIP, the pop, electronic, and folk flavors here are certainly a treat to indulge yourself in. All of those genre additives are a great mix with BSS's initial sound, and they serve as broad identities for the band to experiment on. Some examples of this would be the charming electro pop track "Victim Lover", the acoustic folk finish in "Skyline", the straight poppiness in "Stay Happy", and the symphonic movements from my personal favorite track here, "Mouth Guards of the Apocalypse".

13
Broken Social Scene


Hug of Thunder





Although not all of this experimenting has a proper direction or payoff like I want it to, I'm quite pleased with BSS's destination after 15 years.

12
Laibach


Also Sprach Zarathustra





7. 7/10 Is this even the same band that came out with Opus Dei 30 years ago? Unlike Broken Social Scene, the progression this band has made in their career is not only shocking, but baffling. Their lyrical themes and general ideas are still present, yes, but they've minimalized their sound instead of trying to go for the bigger production values. Even when this album is a snore, which isn't too often, they go with the industrial concept satisfactorily. In fact, compared to most other experimental albums this year, ASZ is pretty original with the combining of industrial, electronic, and even some tribal folk samples. I really enjoyed the foreign movie score vibe with the "Die Unschuld" series, the industrial grit with tracks like the "Das Natchlied" series or "Das Gluck", and the sharp left turn into ambient with the gorgeous track "Vor Sonnen Aufgang".

11
Laibach


Also Sprach Zarathustra





It's not just singular musical ideas that impress me either, it's the entire album's atmosphere, one with strict restriction in a world so big. Laibach her proves that they're still German, still fascist (I'll let you decide that one), and still creative.

10
Japanese Breakfast


Soft Sounds from Another Planet





6. 7/10 Michelle Zauner is quite similar to Lucy Rose with being a solo singer-songwriter writing pop-flavored tunes releasing albums with generic-as-hell covers on them. All jokes aside, Michelle slightly beats Lucy out here because her rock edge gives her more room to utilize more diverse tastes in her songs. The guitar work in the highlight "Diving Woman" is excellent, especially because both the low-pitched and high-pitched electric guitars have completely separate functions. The flow and atmosphere of the song is benefited by those separations. "Road Head" is also a great, dreamy tune with nice effects mixed over a warm guitar line (the title and song are perfect for playing during sex, if you're into that sort of thing). For something a little darker, "The Body is a Blade" is an enjoyable track with a higher-budget garage feel to the instrumentation. While I do find Michelle's lyrics to be somewhat juvenile in quality, this an indie record I'd definitely recommend checking out.

9
Manchester Orchestra


A Black Mile to the Surface





5. 7.5/10 The best way to describe this album is a heavier, more selfless, and more conceptual version of Fleet Foxes's Crack Up. That's not to say that Crack Up isn't really good, but I do prefer this album on the competition of the indie rock bands who probably have too many singer-songwriter aspects in them (e.g. Manchester Orchestra and Fleet Foxes). Anyways, A Black Mile to the Surface has is a great album that takes a tragic story and speaks it emotionally while changing their compositions in a full range from really basic ("The Alien", "The Parts") to complexly groovy ("Lead, SD", "The Moth). What the Manchester Orchestra utilizes so well on this particular project is their ability to make their songs memorable. The "catch" that makes each song distinctive really fits with the song title and its lyrical themes.

8
Manchester Orchestra


A Black Mile to the Surface





A few examples of what I mean would be tribal drum playing on the naturistically themed track "The Wolf", the Western guitar tuning on "The Gold", and the emotional collapse of the character in "The Grocery". Going back to the comparison with Crack Up, I can actually see where their faults can merge. Some songs are far too long, some far too short, and others are bare as a desert, but I think both albums, especially this one, stand as a testament that recently acclaimed and experienced indie rock projects might only be getting started (not Arcade Fire, though, yeesh).

7
Less Art


Strangled Light





4. 8/10 Ever wondered what Thrice sounded like if they were more garage-y and a bit rougher? Less Art is quite close that. Strangled Light is one of the very few true post-hardcore albums I've seen pop up in this year's catalogue, but, man, is it delightful. I was very intrigued by their description of being a post-hardcore band with sludge metal seasoning, and the result made me pleased, mostly because of this band's raw grittiness that just isn't present in many post-hardcore outlets this year. Some of the riffs here are surprisingly crushing in density, the best cases being "Mood 7 Mind Destroyer: Guilt" and "Crushed Out". Their underground influences are subtle, but you can see how they (intentionally or not) created a take on those influences. A lot of the production reminds me of The Illusion of Safety by Thrice, the vocals from La Dispute's stuff is there throughout, and I can even hear a bit of Tweez-era Slint at the end of "Wandering Ghost".

6
Less Art


Strangled Light





I can only hope to see more post-hardcore this refreshing at the latter half of the year because, other than this album and Blood Command's Cult Drugs, that genre hasn't been delivering a whole lot.

5
CityCop


The Same Stories That Never Get Old





3. 8/10 Here's a shift into a similar but somehow more raw record. CityCop is quite an interesting outlet because, even unlike some of the others on this very list, everything about CityCop's band is very versatile. The guitar playing is technically and stylistically fantastic having genres influences ranging from math rock to garage rock to post-hardcore and probably even more. The drummer did a magnificent job here, bringing jazz fusion taste to the rhythm section, with the best performances being "I Took a Ride" and the aforementioned "The Golden Age of Concern" and "Cardinal" (probably the best drum track on the album). The vocalist might have given the absolute best performance out of all the compositional instruments, though. Eddie Gancos succeeds in every style of voice he puts on, such as the Donovan Melero-esque presentation on "Bad Trip", the crooning melodies of "Cardinal", and he even nails the death metal-like prolonged screams on "Soft Smile/Iron Teeth".

4
CityCop


The Same Stories That Never Get Old





I'm going to go ahead and say that this is the best emo record of the year so far (unless if you want to count The Mountain Goats or Mount Eerie, but I'm not going to).

3
Tyler, the Creator


Flower Boy





2. 8/10 It's time to go home Kenny, Jay-Z, Vince Staples, and anyone else hoping to be hip-hop AOTY because my man Tyler just got y'all beat with his new mixtape. I don't even know if there'll be another rap album this year to come close to Flower Boy. As I said earlier, the magnificent instrumentation on "Foreword" gave me very high hopes and expectations for his composed material, but not as much as Tyler's own songwriting. What's so great about that is that the stories and lyrics end up becoming Flower Boy's strongest suit at the end. Tyler gets quite personal, but without any sort of condescendence or guilt-tripping or selfishness. Instead, he writes with passion and cleverness, properly dissing on the pessimistic characteristics I just listed. As Tyler's fantastic criticism of materialism is being noted, the tracklisting on this is outstanding.

2
Tyler, the Creator


Flower Boy





There's a lot of hard bangers here, as there should be with an album that likes energy, but the calmer, more reflective songs are placed perfectly, and their mood and atmosphere flows perfectly from the tracks they follow.

1
Execration (NOR)


Return to the Void





1. 8.5/10 I believe that dwelling on the past usually isn't a positive action. It's how a lot of evolution, especially in the realm of music, slows down and falls behind its contemporaries. Today, however, I'd like to make an exception to that rule with Return to the Void. Execration made a black metal album with a sound that harkens all the way back to the pioneers of the 80's, and wow did it work. Other than a few bland vocal patterns, everything here kicks a ton of ass. Anything the guitarist did was awesome, the drummer was outstanding, and the bassist absolutely grinds here (especially with his performance on "Unicursal Horrorscope", like, damn). There's not much else I can write here other than for you to go listen to this and make sure Angry Metal Guy doesn't try to tell you otherwise.