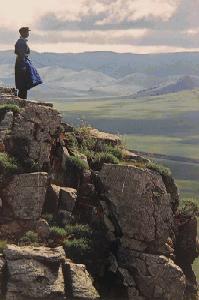 User

Reviews 71
Approval 96%

Soundoffs 296
News Articles 31
Band Edits + Tags 6,157
Album Edits 10,955

Album Ratings 21541
Objectivity 93%

Last Active 01-24-23 12:43 am
Joined 11-04-15

Review Comments 13,547


Albums With Fewer Than 15 Ratings IV | Users II

Just cause I have nothing to do right now. Comment below and I'll add it to the list. Only 4 per person.
1
volcano!


Beautiful Seizure



Demon of the Fall

Date: April 15, 2020
Experimental Rock | Released: 2005 | Label: Leaf | Ratings: 7

While I have heard this record before, it has been a while since I spun it in full. I did have "Apple Or A Gun" on a playlist or two, but that was pretty much it for a while. Well, I finally had a reason to recheck this one. And we're starting off with a disappointment, cause I actually bumped this down from a 4.0 to a 3.5. There are some highlights here (the aforementioned "Apple Or A Gun", "Fire Fire"), but a double-whammy of kind of plain interludes and some subpar tracks drag this down.

𝐒𝐡𝐨𝐮𝐥𝐝 𝐭𝐡𝐢𝐬 𝐡𝐚𝐯𝐞 𝐟𝐞𝐰𝐞𝐫 𝐭𝐡𝐚𝐧 𝟏𝟓 𝐫𝐚𝐭𝐢𝐧𝐠𝐬? No way. It's really good indie art rock, well worth your time.
2
Ee


Ramadan



Pheromone

Date: April 16, 2020
Indie Rock | Released: 2000 | Label: Curry | Ratings: 14

Just a heads-up: I've heard 3/4 of Phero's albums here. Not his fault, I wasn't asking for recs at the time.

With that out of the way, Ee (or ee) was one of those bands that fell under my radar back in the day. But Pheromore recommended that I check this out a few years ago and I did. Long story short: I really enjoyed it. Going back to it again: yeah, I enjoyed it a little bit more. It's some late-90s slowcore indie rock. I'm not really the biggest slowcore guy (puts me to sleep, believe it or not), but this holds up. Helps there's some energy mixed in. Run from "Battery Davis" to "Retrace" is solid.

𝐒𝐡𝐨𝐮𝐥𝐝 𝐭𝐡𝐢𝐬 𝐡𝐚𝐯𝐞 𝐟𝐞𝐰𝐞𝐫 𝐭𝐡𝐚𝐧 𝟏𝟓 𝐫𝐚𝐭𝐢𝐧𝐠𝐬? Probably not. It's a pleasant little album with some indie rock pedigree behind it. It's already pretty close to 15 ratings anyway, only a matter of time really.
3
Long Fin Killie


Valentino



Pheromone

Date: April 17, 2020
Indie Rock / Post-Rock | Released: 1996 | Label: Too Pure | Ratings: 11

Another relisten here, but a much needed one. I was a fan of these guys for quite a long time (pretty sure I owned a CD of theirs at some point). Valentino was always my favorite of their albums, so I was definitely excited to see if this one held up. Happy to say it does. Bigger fan of the straightforward indie rock stuff more than the post-rock, but both work together well enough.

𝐒𝐡𝐨𝐮𝐥𝐝 𝐭𝐡𝐢𝐬 𝐡𝐚𝐯𝐞 𝐟𝐞𝐰𝐞𝐫 𝐭𝐡𝐚𝐧 𝟏𝟓 𝐫𝐚𝐭𝐢𝐧𝐠𝐬? "Hands and Lips" alone makes this worth a listen. Totally doesn't deserve to have so few ratings.
4
Prolapse


Pointless Walks To Dismal Places



Pheromone

Date: April 18, 2020
Indie Rock / Post-Punk | Released: 1994 | Label: Cherry Red | Ratings: 13

Now here's an underappreciated band here on sputnik. Prolapse is a UK indie post-punk band that I adored. I'm a sucker for dual male-female vox in my indie, what can I say? Lots of these newer post-punk acts owe these guys a debt of gratitude, cause I swear they're all copying this band's style. It's grown off me a bit with age, but I'm betting that's more because of I overplayed this one to death.

𝐒𝐡𝐨𝐮𝐥𝐝 𝐭𝐡𝐢𝐬 𝐡𝐚𝐯𝐞 𝐟𝐞𝐰𝐞𝐫 𝐭𝐡𝐚𝐧 𝟏𝟓 𝐫𝐚𝐭𝐢𝐧𝐠𝐬? Hell no.
5
The Jim Yoshii Pile-Up


It's Winter Here



Pheromone

Date: April 19, 2020
Midwest Emo / Slowcore | Released: 2001 | Label: Absolutely Kosher | Ratings: 12

First completely blind listen so far, exciting stuff. I've been meaning to check Jim Yoshii Pile-Up for a while but never got around to it. I said earlier that I'm not as big on slowcore as some people are, but this one mixes in some emo for a pretty pleasant combo. It's a patient listen, but I ended up enjoying it quite a bit. Final track "Monotonologue" and "Peter Von Pinnon Final Draft" are highlights.

𝐒𝐡𝐨𝐮𝐥𝐝 𝐭𝐡𝐢𝐬 𝐡𝐚𝐯𝐞 𝐟𝐞𝐰𝐞𝐫 𝐭𝐡𝐚𝐧 𝟏𝟓 𝐫𝐚𝐭𝐢𝐧𝐠𝐬? I have a feeling other sputnik users would probably enjoy this more than I did. And I really enjoyed it quite a bit. So no, this shouldn't be stuck at 12 ratings. Well, it's actually 13 ratings now with my vote so I guess never mind.
6
Sparta


Trust the River



Rodrigo

Date: April 19, 2020
Alternative Rock | Released: 2020 | Label: Dine Alone | Ratings: 14

Sparta was one of many bands that formed after the break-up of post-hardcore band At The Drive-In. I really wasn't a huge fan of this group (or really any of the post-ATDI groups), but they returned with a new album on a smaller label. It's about as good as you can expect an alternative rock comeback album to be: not very good. It's a lot more palatable than anything they released in the 2000s, but still not really worth listening to.Their post-hardcore side is pretty much nonexistent on this one. First track ("Class Blue") is the best one, all downhill after that.

𝐒𝐡𝐨𝐮𝐥𝐝 𝐭𝐡𝐢𝐬 𝐡𝐚𝐯𝐞 𝐟𝐞𝐰𝐞𝐫 𝐭𝐡𝐚𝐧 𝟏𝟓 𝐫𝐚𝐭𝐢𝐧𝐠𝐬? Well this one actually reached 15 ratings before I could listen to it. More like "Albums With Fewer Than (Or Equal To) 15 Ratings", amiright? For what it's worth, it probably should've stayed below 15.
7
Local H


Lifers



Rodrigo

Date: April 21, 2020
Hard Rock / Alternative Rock | Released: 2020 | Label: AntiFragile Music | Ratings: 6

I forgot to mention that I plan on checking the discographies of all the artists here. And let me just say: I never want to hear a Local H song ever again. This group has been at it since the early grunge days and they just keep on truckin'. Just... keep on goin'. Halfway through their career they kind of dropped the grunge for straight-up hard rock and it's painful. I legitimately don't get how anyone can listen to something like this ("had enough of all of that, microwave your tinfoil hat") and say it's better than some post-grunge garbage you'd hear in 2002.

𝐒𝐡𝐨𝐮𝐥𝐝 𝐭𝐡𝐢𝐬 𝐡𝐚𝐯𝐞 𝐟𝐞𝐰𝐞𝐫 𝐭𝐡𝐚𝐧 𝟏𝟓 𝐫𝐚𝐭𝐢𝐧𝐠𝐬? Yeah... (sorry Rodrigo). Apparently they're pretty popular on sputnik and RYM all these years later so what do I know? Don't let me spoil your fun, just don't make me listen to it again I beg you.
8
The Soundcarriers


Celeste



JustJoe.

Date: April 21, 2020
Neo-Psychedelia | Released: 2010 | Label: Melodic | Ratings: 6

When Celeste came out back in 2010, there was a lot of neo-psych being put out. It really was a saturated market for a while there. In context, I totally get why I never gave these guys another listen: there was just so much psych coming out. But now I have an excuse to check it again, nearly a decade later. And yeah, this definitely didn't deserve to get overlooked, but it's not exactly something I'd listen to every day or something. It's neo-psych with some psychedelic pop mixed in, maybe a bit of that lounge pop bands like Stereolab dabbled in. It's good, wholesome fun. "Last Broadcast" and "Signals" are standout tracks.

𝐒𝐡𝐨𝐮𝐥𝐝 𝐭𝐡𝐢𝐬 𝐡𝐚𝐯𝐞 𝐟𝐞𝐰𝐞𝐫 𝐭𝐡𝐚𝐧 𝟏𝟓 𝐫𝐚𝐭𝐢𝐧𝐠𝐬? Nah, it's pleasant enough. But you know what definitely deserves +15 ratings? All their other albums. Get those to 15, then maybe we can work on this one.
9
Aquasky


Orange Dust



JustJoe.

Date: April 22, 2020
Trip Hop / Drum and Bass | Released: 1997 | Label: Polydor | Ratings: 0

Little did you all know, I'm actually the foremost expert on trip hop / drum and bass artists nah I'm messing around I have no idea what's going on. UK's Aquasky isn't a big name as far as I can tell, but they're no slouch: two record labels to their name, collaborations with a ton of producers and artists; they're a group with some reach and connections. Knowing all that, I'm not really impressed with this one. I like the two tracks with Big Shug and Big Kwam (no relation, I presume). "Raw Skillz" especially has a really nice beat. Rest is fine drum and bass tracks, nothing too special.

𝐒𝐡𝐨𝐮𝐥𝐝 𝐭𝐡𝐢𝐬 𝐡𝐚𝐯𝐞 𝐟𝐞𝐰𝐞𝐫 𝐭𝐡𝐚𝐧 𝟏𝟓 𝐫𝐚𝐭𝐢𝐧𝐠𝐬? Sure? If the choice is between this getting 15 ratings or 0 ratings (like it has right now), then I guess I'll go with the former. Also, how do you pronounce "Aquasky"? Ah-kwa-ski or Ah-kwa-sky?
10
Grouper


Grouper



bedex

Date: April 23, 2020
Drone / Ambient | Released: 2005 | Label: No Label | Ratings: 14

I've listened to most of Grouper's discography, but I never got around to her first self-titled album. Didn't help that it was CD-r only for a while there. But with the magic of the internet (piracy), I've snagged a copy. Glad I did, cause this is pretty good. Really hazy, nice echo-y vocals. Much lower fidelity than her later stuff, but I like that. Do miss the folk, but for a first release, it's well worth checking.

𝐒𝐡𝐨𝐮𝐥𝐝 𝐭𝐡𝐢𝐬 𝐡𝐚𝐯𝐞 𝐟𝐞𝐰𝐞𝐫 𝐭𝐡𝐚𝐧 𝟏𝟓 𝐫𝐚𝐭𝐢𝐧𝐠𝐬? Well it has 15 ratings now thanks to this list, but just so we're clear: no, this shouldn't be below 15. The first rating for this was in 2015 (past deleted accounts/ratings excluded), so it was only a matter of time this got some traction. She's well-established enough, it was inevitable.
11
James Carr


A Man Needs a Woman



bedex

Date: April 25, 2020
Soul | Released: 1968 | Label: Goldwax | Ratings: 3

Close your eyes and picture what you think late-60s soul sounds like. Got it? Congratulations, you now know exactly what this album sounds like. A great booming vocalist, some nice guitar, trumpets, girls singing backup; all staples as far as I'm concerned. It's hard to even talk about this album, cause I feel like I've already heard something like it 100 times before. It's just a very solid soul record by an artist who peaked in popularity with his first album. I think if circumstances were different, Carr could've become a much bigger name, and this one would be much more appreciated than it is now.

𝐒𝐡𝐨𝐮𝐥𝐝 𝐭𝐡𝐢𝐬 𝐡𝐚𝐯𝐞 𝐟𝐞𝐰𝐞𝐫 𝐭𝐡𝐚𝐧 𝟏𝟓 𝐫𝐚𝐭𝐢𝐧𝐠𝐬? Sub-15 is definitely too low for this. Though, I'd be surprised if this one ever reaches the same number of votes as his first record. Or even half its ratings.
12
Y La Bamba


Mujeres



bedex

Date: April 26, 2020
Indie Folk / Indie Pop | Released: 2019 | Label: Tender Loving Empire | Ratings: 2

Originally a solo project, Y La Bamba is the brainchild of Luz Elena Mendoza. The project has since expanded to feature a full band, and with it several slight adjustments to their sound. All of Y La Bamba's releases so far follow a similar formula: indie and Latin alternative pop. Sometimes it's more folk-centric (like on earlier releases), sometimes it's more into that Latin alternative sound (like with this release). And it's just not a big draw to me without that folk backing. I did like the artsy pop tracks ("Mujeres", "Bruja de Brujas") quite a bit and everything on here is pleasant enough, but none of the tracks really hit the heights of their past work.

𝐒𝐡𝐨𝐮𝐥𝐝 𝐭𝐡𝐢𝐬 𝐡𝐚𝐯𝐞 𝐟𝐞𝐰𝐞𝐫 𝐭𝐡𝐚𝐧 𝟏𝟓 𝐫𝐚𝐭𝐢𝐧𝐠𝐬? No, but I think it would be more fair to say that Y La Bamba's discography deserves more ratings.
13
Georgie Sweet


Stories



bedex

Date: April 27, 2020
Neo-Soul / R&B | Released: 2019 | Label: Futuristica Music | Ratings: 14

A single?
That's against the site rules, feller. You're coming with me.

Alright, enough jokes. This is a single by up-and-comer Georgie Sweet. I'm guessing there's significant hype behind it or something, cause I don't think it would have been rec'd here otherwise. And after a cursory listen, I both get it and don't get it. It's a throwback to that classic soul/R&B sound, everything from the breathy singing by Sweet to the admittedly-good production. But it doesn't really strike me as something worth clamoring for. I guess nowadays this is seen as a unique revivalist take on the genre, but to me, it's a bit tired. Title track is pleasant though.

𝐒𝐡𝐨𝐮𝐥𝐝 𝐭𝐡𝐢𝐬 𝐡𝐚𝐯𝐞 𝐟𝐞𝐰𝐞𝐫 𝐭𝐡𝐚𝐧 𝟏𝟓 𝐫𝐚𝐭𝐢𝐧𝐠𝐬? I'd like to wait for a full album before passing judgement like this, but since I'm committed to this goofy end bit, I'll say it may not be worth 15.
14
Mc Tha


Rito de Passá



alamo

Date: April 27, 2020
Tecnobrega / Funk Carioca | Released: 2019 | Label: Elemess | Ratings: 1

After alamo rec'd this one, I was curious and looked it up. So the first song I actually heard by Mc Tha was the title track, Rito de Passá. And I really dug it. Well, as much as a crusty ol' proghermit could. The production and her vocals really sold it for me, so I was excited to hear some great dance music. And there's about 5 great tracks here. The rest is, sadly, a bit too mundane. Which is a shame, cause I really do enjoy tracks like "Onda", "Coração vagabundo", and "Comigo ninguém pode". But the more straight-forward pop moments drag this down so much. Those 5 tracks are damn good though.

𝐒𝐡𝐨𝐮𝐥𝐝 𝐭𝐡𝐢𝐬 𝐡𝐚𝐯𝐞 𝐟𝐞𝐰𝐞𝐫 𝐭𝐡𝐚𝐧 𝟏𝟓 𝐫𝐚𝐭𝐢𝐧𝐠𝐬? You know what? No, I don't think it should. If this was an EP, I'd be all about it. And for a grumpy hater like me, that's a glowing endorsement. Check it out if you like pop, you'll probably love this.
15
Letrux


Letrux Em Noite de Climão



alamo

Date: April 28, 2020
Synthpop / Art Pop | Released: 2017 | Label: Joia Moderna | Ratings: 1

I just knew I was gonna like this one. Maybe it's that bright-red cover, I dunno. I just knew it'd be the kind of synthpop I dig. It's not all synthpop though, there's definitely an alternative pop/rock thing happening here and I think it really works well with her sound. Obvious stand-out track was "Flerte Revival", what a jam. Not very much to say about this one, just a really solid little synthpop album. Nothing wrong with that.

𝐒𝐡𝐨𝐮𝐥𝐝 𝐭𝐡𝐢𝐬 𝐡𝐚𝐯𝐞 𝐟𝐞𝐰𝐞𝐫 𝐭𝐡𝐚𝐧 𝟏𝟓 𝐫𝐚𝐭𝐢𝐧𝐠𝐬? Nope. She put out an album this year, so I can't wait to check that one.
16
Clarice Falcão


Tem Conserto



alamo

Date: April 29, 2020
Synthpop / Art Pop | Released: 2019 | Label: Chevalier de Pas | Ratings: 3

If you want to know why I'm checking entire discographies for these artists, look no further than Clarice Falcão. Over the course of little under a decade, she transformed from a sickeningly-sweet indie/twee folk artist to a honest-to-god synth/art pop artist. It's pretty incredible how much they've changed their sound in that short a time. What isn't all that amazing is that neither "era" is all that good. Before you blast me for being a "pop hater" or whatever, I didn't particularly like her early stuff either. Seems like she just doesn't do much for me, regardless of what style she's playing. Not the worst thing, but I won't be dancing to this anytime soon.

𝐒𝐡𝐨𝐮𝐥𝐝 𝐭𝐡𝐢𝐬 𝐡𝐚𝐯𝐞 𝐟𝐞𝐰𝐞𝐫 𝐭𝐡𝐚𝐧 𝟏𝟓 𝐫𝐚𝐭𝐢𝐧𝐠𝐬? Sucks I have to type it out like this, but yeah. Don't really see why this should be more popular than any other pop record out there right now.
17
Jaloo


#1



alamo

Date: April 29, 2020
Synthpop / Tecnobrega | Released: 2019 | Label: Skol Music | Ratings: 2

I don't think I'd be saying anything too outrageous if I said #1 is Jaloo's best work to date. I'm sure I'm missing a few very important singles or something, but as far as multitrack releases go, this is the best I've heard by him. Jaloo has a background in remixing and that influence is felt all over this album. I'd say your enjoyment of this would be based solely on how well you can stomach vocal effects and overbearing mixing. There are points on this that are pretty hard to stomach just cause there's so much going on in the mix. Jaloo's tired-sounding vocals definitely don't help; you'd think a guy who'd cover himself in strawberry milk would sound a bit more lively, but I guess not.

𝐒𝐡𝐨𝐮𝐥𝐝 𝐭𝐡𝐢𝐬 𝐡𝐚𝐯𝐞 𝐟𝐞𝐰𝐞𝐫 𝐭𝐡𝐚𝐧 𝟏𝟓 𝐫𝐚𝐭𝐢𝐧𝐠𝐬? Yeah. There were a few decent parts ("A cidade", "Chuva"), I could see a later release being a bit more worthy of attention.
18
Attila Zoller


Gypsy Cry



brainmelter

Date: April 30, 2020
Soul Jazz / Hard Bop | Released: 1970 | Label: Embryo | Ratings: 1

There's a very good chance I've heard Attila Zoller's work before, as the guy was a fairly popular jazz guitarist for a while. Even on this record, he's collaborating with the likes of Herbie Hancock and Lew Tabackin, two fairly big names in jazz. With that kind of firepower, there's was no question I'd like Gypsy Cry. It's a soulful post bop (I think that's a term) jazz record that's easy on the ears without being too reserved; what's not to like?

𝐒𝐡𝐨𝐮𝐥𝐝 𝐭𝐡𝐢𝐬 𝐡𝐚𝐯𝐞 𝐟𝐞𝐰𝐞𝐫 𝐭𝐡𝐚𝐧 𝟏𝟓 𝐫𝐚𝐭𝐢𝐧𝐠𝐬? Obviously no, but jazz never gets all that many ratings on sputnik anyway (unless it's by a household name). This is pretty accessible, barring some free sax bleating. I'd give it a try if you like jazz even a little bit.
19
Bloodstone (USA-MO)


Riddle of the Sphynx



brainmelter

Date: May 2, 2020
Soul / Funk | Released: 1974 | Label: London | Ratings: 2

So there's two distinct kinds of 70s cheese: heartfelt cheese and kitschy cheese. Here, Bloodstone tries its hand at combining the two. And the result is exactly what you'd think that'd sound like. A far cry from the group's best work, Riddle of the Sphynx is the sound of a group with no clear direction. One moment, they're playing their standard subpar soul, the next they're playing some novelty song. And I haven't gotten to the fact that this is a concept album about life and death (or something); it's a tonal mess. I don't blame them for trying, but these limp tracks just don't cut it.

𝐒𝐡𝐨𝐮𝐥𝐝 𝐭𝐡𝐢𝐬 𝐡𝐚𝐯𝐞 𝐟𝐞𝐰𝐞𝐫 𝐭𝐡𝐚𝐧 𝟏𝟓 𝐫𝐚𝐭𝐢𝐧𝐠𝐬? Yeah (sorry). I did like the two albums they released in 1972 quite a bit. Those most definitely deserve some attention (and 15+ ratings). I still have "Never Let You Go" off 1972's Natural High stuck in my head while writing this.
20
Horde Catalytique Pour La Fin


Gestation Sonore



brainmelter

Date: May 3, 2020
Free Improvisation | Released: 1971 | Label: Futura | Ratings: 1

I'd just like to take this opportunity to remind anyone reading these little blurbs that this didn't start out as a rec list and you can ignore my opinion if you'd like. The main point of this list is to get some lesser known albums some attention. So when a goofball like me prefers a free improvisational record to a lot of the albums here, take solace in the fact that my opinion means nothing. Yeah, I really liked this album. For those who have some experience with free improvisation, this will be familiar territory. Love the variation on this, especially on the opener and closer. Overall, just really neat.

𝐒𝐡𝐨𝐮𝐥𝐝 𝐭𝐡𝐢𝐬 𝐡𝐚𝐯𝐞 𝐟𝐞𝐰𝐞𝐫 𝐭𝐡𝐚𝐧 𝟏𝟓 𝐫𝐚𝐭𝐢𝐧𝐠𝐬? Of course I don't think it should, but this may be a bit too "out there" for most. Not exactly easy-listening driving music, if you catch my drift. I wouldn't mind seeing this with 15 ratings though.
21
zeami


demo



brainmelter

Date: May 3, 2020
Screamo | Released: 2019 | Label: No Label | Ratings: 1

Is screamo the right term for this? Scramz? Emo? Whatever, this is a Japanese group that plays energetic short-form hardcore. This is only a demo, but I liked what I heard. Not lo-fi enough to hurt your ears, but definitely enough to tell this was recorded on the cheap. Doesn't help that the vocals are buried in the mix, at least on the copy I downloaded. Still, the songs are good enough that you can ignore that.

𝐒𝐡𝐨𝐮𝐥𝐝 𝐭𝐡𝐢𝐬 𝐡𝐚𝐯𝐞 𝐟𝐞𝐰𝐞𝐫 𝐭𝐡𝐚𝐧 𝟏𝟓 𝐫𝐚𝐭𝐢𝐧𝐠𝐬? Tough to say. On one hand, it's a really quality little demo EP. On the other hand, it's still a demo EP by a group with no other releases (yet). I really dug it though, so I'll give a tentative "no". Maybe wait until they get an album out or something.
22
Too Young To Go Steady


Dropout



budgie

Date: May 3, 2020
Dream Pop | Released: 2018 | Label: No Label | Ratings: 3

I'll fully admit that dream pop isn't my best area, but I've at least enjoyed most of the big artists I've heard. But at the same time, I rarely find dream pop acts that I outright love. I like my pop fast, with some rough edges and dirty production, and dream pop is the polar opposite of that usually. Dropout is easy on the ears, there's no denying that. The lead vocalist is alright, the guitar work is fine; but it ends up feeling too one-note. Standout track "Where's Ben?" was the only one that really broke from that standard dream pop slowness. I feel like I'm not explaining myself well enough, so I'll just stop here.

𝐒𝐡𝐨𝐮𝐥𝐝 𝐭𝐡𝐢𝐬 𝐡𝐚𝐯𝐞 𝐟𝐞𝐰𝐞𝐫 𝐭𝐡𝐚𝐧 𝟏𝟓 𝐫𝐚𝐭𝐢𝐧𝐠𝐬? I guess not. Despite my own personal feelings about stuff like this, I can see this gaining some traction. This is their only release as of this writing, so I'd say give it a listen if you like glitzy dream pop.
23
Helena Deland


Drawing Room



budgie

Date: May 3, 2020
Indie Pop / Alt-Country | Released: 2016 | Label: No Label | Ratings: 3

Making really standout alt-country is a tough task, so I'm ready to praise Helena Deland for getting it right on this release. While staying firmly in the realm of the indiesphere, Deland blends Americana and indie pop to great success. It's slow, while still maintaining focus. Opener "Aix" is a treat that I'll probably come back to often. Going by the tags on RYM, her other EPs kind of drop the alt-country stuff in favor of dream pop, which is a shame. But if it's as good as this (or better), I won't be disappointed.

𝐒𝐡𝐨𝐮𝐥𝐝 𝐭𝐡𝐢𝐬 𝐡𝐚𝐯𝐞 𝐟𝐞𝐰𝐞𝐫 𝐭𝐡𝐚𝐧 𝟏𝟓 𝐫𝐚𝐭𝐢𝐧𝐠𝐬? Definitely not. It's a soothing indie effort that takes cues from great places.
24
Bong Of Cthulhu


Bong Of Cthulhu



budgie

Date: May 4, 2020
Stoner Metal / Doom Metal | Released: 2015 | Label: No Label | Ratings: 2

Putting the "stoner" back into stoner metal, Bong Of Cthulhu plays slow, riff-y doom metal you can smoke something to. I'm guessing. I wouldn't know. But I've always found stoner rock stuff helps me relax without the need for a "secondary aid" and this is no exception. It's a pretty lengthy listen (5 tracks, 50 minutes), so I'm assuming this was meant to be played in full uninterrupted (which i did). Honestly, it felt like I was listening to the same riff and drums for the entire time. It's good background music to imbibe to once, but what about for the other 364 days of the year?

𝐒𝐡𝐨𝐮𝐥𝐝 𝐭𝐡𝐢𝐬 𝐡𝐚𝐯𝐞 𝐟𝐞𝐰𝐞𝐫 𝐭𝐡𝐚𝐧 𝟏𝟓 𝐫𝐚𝐭𝐢𝐧𝐠𝐬? I don't think I'm qualified to answer the question. I guess I'll say yeah, but why even listen to my opinion on the matter? Now, if you'll excuse me, I'm gonna go eat some Cheetos in my pajamas and fall asleep on the couch.
25
Polygon Woods


Post Space



budgie

Date: May 4, 2020
Psychedelic Rock / Dream Pop | Released: 2017 | Label: No Label | Ratings: 2

An Australian neo-psychedelia band? What will they think of next!

Yeah, Polygon Woods sounds pretty much exactly what you think they'd sound like. It that a bad thing? Yeah, kind of. But screw it: I really like psych like this so I'm gonna ignore the blatant style/production plagiarism here. This is a great little EP with great vocals and stuffed with synth flourishes. Differentiated by female vox and more of a focus on dream pop. It's an eclectic romp with a ton of energy; wish some dream pop acts would take some advice from Polygon Woods here.

𝐒𝐡𝐨𝐮𝐥𝐝 𝐭𝐡𝐢𝐬 𝐡𝐚𝐯𝐞 𝐟𝐞𝐰𝐞𝐫 𝐭𝐡𝐚𝐧 𝟏𝟓 𝐫𝐚𝐭𝐢𝐧𝐠𝐬? Nope, I really enjoyed it. Sure, it's a ripoff. But it's a damn good one.
26
Aoki Takamasa + Tujiko Noriko


28



JohnnyoftheWell

Date: May 6, 2020
Glitch Pop / Indietronica | Released: 2005 | Label: FatCat | Ratings: 8

Taking Japanophilia to a new extreme, all 4 of Johnny's albums are from the "Land of the Rising Sun". We all gotta have a country to obsess over, not bashing you. I guess mine would be France or something (or at least I've been told).

Anyway, I've been working through Aoki Takamasa's discography, and while this is definitely one of his better works up to this point, I still don't really think it's a knockout. It's the producer's usual glitchy stuff, made a bit more pop/digestible and given vocals. Tujiko Noriko's vocals are nice, but more often than not add very little to the songs they're pasted on top of. I haven't gone through her entire discography yet, but I like her solo work more. Combined, 28 just ends up sounding like an above-average remix album.

𝐒𝐡𝐨𝐮𝐥𝐝 𝐭𝐡𝐢𝐬 𝐡𝐚𝐯𝐞 𝐟𝐞𝐰𝐞𝐫 𝐭𝐡𝐚𝐧 𝟏𝟓 𝐫𝐚𝐭𝐢𝐧𝐠𝐬? Yeah, I guess (don't hate me).
27
Macaroom


Homephone TE



JohnnyoftheWell

Date: May 11, 2020
Indietronica / J-Pop | Released: 2014 | Label: Kiishi Bros. Entertainment | Ratings: 8

I know Johnny said he considered this glitch pop, but I think it has more in common with indietronica and just straight-forward pop. Hate to say it, but that combo just rubs me the wrong way. Homephone TE is way too mid-tempo to make for good pop, while somehow managing to be both under-and-overproduced. And, while I'm sure I'm alone on this, I don't really like the vocals here very much. Macaroom just ends up reminding me of crummy alternative electronic artists/bands you'd hear on Top 40 radio 10 years ago. And to me, that's unbearable.

𝐒𝐡𝐨𝐮𝐥𝐝 𝐭𝐡𝐢𝐬 𝐡𝐚𝐯𝐞 𝐟𝐞𝐰𝐞𝐫 𝐭𝐡𝐚𝐧 𝟏𝟓 𝐫𝐚𝐭𝐢𝐧𝐠𝐬? Well... I'll say yes, but I think I've discovered that J-Pop just isn't my thing. And I'm pretty sure this isn't even the poppiest it can get, so I'm glad I've made this discovery now rather than later. It's the little things.
28
bloodthirsty butchers


yamane



JohnnyoftheWell

Date: May 13, 2020
Alternative Rock | Released: 2001 | Label: Toshiba | Ratings: 3

I was dismissive of Johnny's first two entries on this list, but remember: this WASN'T a rec list at first. Even so, I'd like to imagine he asked for this one to be put up here because he thought I would like it. I know that isn't true, but bloodthirsty butchers are an act I was bound to dig. They play alternative rock with elements of noise rock and post-hardcore. I was worried about them being on Toshiba's label, but those worries turned out to be unfounded cause this was really good. This is just about as pure alt. rock as alt. rock can be: crunchy guitar, strong vocals, catchy melodies, the works. One or two dull moments, but a winner overall.

𝐒𝐡𝐨𝐮𝐥𝐝 𝐭𝐡𝐢𝐬 𝐡𝐚𝐯𝐞 𝐟𝐞𝐰𝐞𝐫 𝐭𝐡𝐚𝐧 𝟏𝟓 𝐫𝐚𝐭𝐢𝐧𝐠𝐬? Not a chance. Though, I don't think this is the butchers' best. Their self-titled debut left me in awe it was so good. Checking discographies is important kids.
29
Supercar


Jump Up



JohnnyoftheWell

Date: May 14, 2020
Alternative Rock | Released: 1999 | Label: Dohb Discs | Ratings: 11

While I've already heard most of Supercar's discography, it has been years since I've given them a proper listen. I dare say it might even be a decade since I even heard a track off this one specifically, so I'm glad Johnny put this on the table. How does it hold up? Not very well apparently. The band drops the power pop from their first release in favor of sparse electronic blips and a more dreamy atmosphere. It works in parts ("Talk Talk" is pleasant), but at just over 50 minutes, it's a bit of a chore to get through. Lots of slower pieces backed by some not-very-engaging instrumentation. I know they're going for a more shoegazy feel, but it just doesn't come together.

𝐒𝐡𝐨𝐮𝐥𝐝 𝐭𝐡𝐢𝐬 𝐡𝐚𝐯𝐞 𝐟𝐞𝐰𝐞𝐫 𝐭𝐡𝐚𝐧 𝟏𝟓 𝐫𝐚𝐭𝐢𝐧𝐠𝐬? Pains me to say it cause I really did used to like these guys a lot, but yeah. Best left in 1999 I think.
30
Halley Labs Associates


2YR, 40​:​28​.​649



Avagantamos

Date: May 15, 2020
EDM / IDM | Released: 2015 | Label: Halley Labs | Ratings: 5

Look.

I really didn't know what to expect going into this one, except that it was dance music and might have something to do with furries(?). That's really all I knew about it. So imagine my shock when it was exactly that: dance music made by furries. Really annoying dance music. The kind that makes me feel a bit, shall we say, out of touch. I've enjoyed EDM in the past, so don't think I'm being a curmudgeon, but 2YR, 40​:​28​.​649 kind of just ended up giving me a sharp headache. Half pure chaotic energy, half serviceable experimental electronic; a wholly difficult album to listen to all the way through. A song or two is really all you need from this.

𝐒𝐡𝐨𝐮𝐥𝐝 𝐭𝐡𝐢𝐬 𝐡𝐚𝐯𝐞 𝐟𝐞𝐰𝐞𝐫 𝐭𝐡𝐚𝐧 𝟏𝟓 𝐫𝐚𝐭𝐢𝐧𝐠𝐬? I can appreciate the effort that must've went into cramming every effect of their many pieces of software onto this album, but I'm gonna say yes on this one.
31
Yung Gleesh


Cleansides Finest



Avagantamos

Date: May 16, 2020
Trap | Released: 2012 | Label: No Label | Ratings: 1

DC trap/cloud rapper Yung Gleesh (Asa Asuncion) has a pretty large discography, and Avagantamos wants me to know that. 3 of his 4 allotted recs were Yung Gleesh mixtapes. I'll be listening to most of his output, don't you worry, but just one entry on this list is enough (you could've had two more artists here you know). First off, I have to give credit to the producer on this (DJ Grady), because the production is Cleansides Finest's best quality. Not enough to save this, but not bad. Better than Gleesh himself at least, who does little more than produce monotone, talk-rap rhymes. I can only listen to someone make fart noises with their mouth and tell me to "boof" so many times before you begin to question whether to hit that pause button for good.

𝐒𝐡𝐨𝐮𝐥𝐝 𝐭𝐡𝐢𝐬 𝐡𝐚𝐯𝐞 𝐟𝐞𝐰𝐞𝐫 𝐭𝐡𝐚𝐧 𝟏𝟓 𝐫𝐚𝐭𝐢𝐧𝐠𝐬? With a more interesting personality fronting it? Maybe not. With this goober? Yeah.
32
Various Artists


Songs in the Key of Z



ArsMoriendi

Date: May 19, 2020
Outsider Music(?) | Released: 2000 | Label: Gammon | Ratings: 4

I'm gonna be completely real: I love this compilation. I've loved it for 15 years now. It helped me get into outsider music. It's probably the reason I'm like this today, so if you're gonna blame anyone for my behavior and attitude, you can blame this release. Collection spans many genres, performed by various artists across time; sharing only one thing in common: cool people think they're a bit weird. Well, I've never been cool either, so I feel a connection to these weirdos. Stuff like this is what makes me want to make music.

𝐒𝐡𝐨𝐮𝐥𝐝 𝐭𝐡𝐢𝐬 𝐡𝐚𝐯𝐞 𝐟𝐞𝐰𝐞𝐫 𝐭𝐡𝐚𝐧 𝟏𝟓 𝐫𝐚𝐭𝐢𝐧𝐠𝐬? No, idiot. This is better than whatever you're listening to right now.
33
Bruce Haack


Haackula



ArsMoriendi

Date: May 22, 2020
Electronic | Released: 2008 | Label: Omni Recording Corporation | Ratings: 3

Originally recorded in the late-70s-early-80s, Haackula was only first released in 2008. Though, in going through Haack's discography, he did end up releasing some of these tracks on other albums later on. Which, sadly, kind of ruins the magic a bit. I know that's superficial, but for this supposedly "too-hot-to-air" album to have tracks officially released, it kind of goes against the mythos behind it. Well, who cares about that in the end? Haackula is still a really great archival release, full of creepy speak-singing backed by early electronic music.

𝐒𝐡𝐨𝐮𝐥𝐝 𝐭𝐡𝐢𝐬 𝐡𝐚𝐯𝐞 𝐟𝐞𝐰𝐞𝐫 𝐭𝐡𝐚𝐧 𝟏𝟓 𝐫𝐚𝐭𝐢𝐧𝐠𝐬? Don't think so. Even putting aside the historical aspect, this is still pretty enjoyable and fun. Considering the resurgence in early electronic that's been going on recently, this definitely deserves some love.
34
Z-Rock Hawaii


Z-Rock Hawaii



ArsMoriendi

Date: May 24, 2020
Experimental Rock | Released: 1996 | Label: Nipp Guitar | Ratings: 9

Z-Rock Hawaii is a one-time between Japanese noise rockers Boredoms and experimental pop-rockers Ween. I've already heard this one and didn't think it was all that at the time. Did my thoughts change with this listen? No, not really. This is a case of two good things combining just not working. Doesn't help that this was recorded at a time when both weren't at a particularly strong point in their careers. There's some moments here, but it ends up feeling like both didn't really think about how this would work beforehand. It shows. It's good for an interesting side project, but it's neither's best work.

𝐒𝐡𝐨𝐮𝐥𝐝 𝐭𝐡𝐢𝐬 𝐡𝐚𝐯𝐞 𝐟𝐞𝐰𝐞𝐫 𝐭𝐡𝐚𝐧 𝟏𝟓 𝐫𝐚𝐭𝐢𝐧𝐠𝐬? I'm gonna throw a curve-ball here and say no. While it's not my favorite, it doesn't deserve to be forgotten. It's definitely unique.
35
Dr. John


The Sun, Moon and Herbs



ArsMoriendi

Date: May 24, 2020
R&B / Soul | Released: 1971 | Label: Atco | Ratings: 11

Good ol' Dr. John.
Good ol' 500-album-long discography Dr. John.

Okay, it's not that bad. But if it's alright with all of you, I'll forgo listening to his entire discography right now.

After the mind-melting Gris Gris, the "Night Tripper" (as he called himself) kind of began to move towards a more standard R&B sound. That's not necessarily a bad thing, as the Sun, Moon and Herbs proves. This has some swampy New Orleans-style soul and blues to it, which really gives it some pop. His voice is still tops, the background singers are decent. Not the doc's best, but still worth a check.

𝐒𝐡𝐨𝐮𝐥𝐝 𝐭𝐡𝐢𝐬 𝐡𝐚𝐯𝐞 𝐟𝐞𝐰𝐞𝐫 𝐭𝐡𝐚𝐧 𝟏𝟓 𝐫𝐚𝐭𝐢𝐧𝐠𝐬? Nah, it's good. One day I'm gonna go through this guy's entire discography. Maybe. It's really long guys, I just can't justify wasting a week diving into it right now.
36
Anna Tivel


Small Believer



bloodshy

Date: May 25, 2020
Contemporary Folk | Released: 2017 | Label: Fluff & Gravy | Ratings: 1

Having heard most of the stuff she's put out prior to this, Anna Tivel did not change the formula very much for this album. So why did I enjoy this one slightly more than those other albums? Simply put, she does it better here. Better singing, better production, better lyrics, better instrumentation. Duet tracks with Jeffrey Martin (I think) are pretty good. There's a few points where Tivel goes a bit too standard pop country for my tastes, but overall I enjoyed this one. Not exactly something I'd put on every day, but definitely a worthwhile folk album.

𝐒𝐡𝐨𝐮𝐥𝐝 𝐭𝐡𝐢𝐬 𝐡𝐚𝐯𝐞 𝐟𝐞𝐰𝐞𝐫 𝐭𝐡𝐚𝐧 𝟏𝟓 𝐫𝐚𝐭𝐢𝐧𝐠𝐬? Don't think so. There's a lot of female singer/songwriters making the rounds these days, why not make room for one more?
37
Big Sixes


The Idles



bloodshy

Date: May 25, 2020
Alternative Rock | Released: 2014 | Label: Easy Life | Ratings: 1

I've got some bad news guys.

Big Sixes broke up.

The UK trio put out 2 EPs and said that was enough. "Big Sixes is no more," they bellowed from their high mountaintop, leaving a trail of sobbing fans in their wake. Truly, the world would never be the same.

Listening to The Idles, I have a distinct idea of why this group ended up disbanding after only 4 years as a band: they weren't very good. This EP has 2010s alt. rock stink all over it, which gives me the impression that these guys were going for chart/pop success more than anything. Which is a bit sad in retrospect. But if that was their goal, it's no surprise they fell apart. Go big or go broke, as they say.

𝐒𝐡𝐨𝐮𝐥𝐝 𝐭𝐡𝐢𝐬 𝐡𝐚𝐯𝐞 𝐟𝐞𝐰𝐞𝐫 𝐭𝐡𝐚𝐧 𝟏𝟓 𝐫𝐚𝐭𝐢𝐧𝐠𝐬? The Idles isn't terrible, but it is a very uninspired little taste of alternative rock. This one's a yes from me.
38
Hope Diamond


Old Salt



bloodshy

Date: May 25, 2020
Dream Pop / Indie Rock | Released: 2010 | Label: No Label | Ratings: 2

Is dream pop just really popular in Australia? Cause there's just a lot of dream pop coming out of that continent/country. Thankfully, a lot of the dream pop is pretty good and Hope Diamond is no exception. I liked their first(?) EP a bit more than Old Salt, but this one still has some decent moments. The title track is a highlight for sure, nice shoegaze-y feel.

𝐒𝐡𝐨𝐮𝐥𝐝 𝐭𝐡𝐢𝐬 𝐡𝐚𝐯𝐞 𝐟𝐞𝐰𝐞𝐫 𝐭𝐡𝐚𝐧 𝟏𝟓 𝐫𝐚𝐭𝐢𝐧𝐠𝐬? No, I'd say their stuff deserves some listens. Not sure if they did anything after this, but I'd be interested in a full album. Someday, I mean.
39
Lotte Kestner


Off White



bloodshy

Date: May 26, 2020
Contemporary Folk | Released: 2017 | Label: Saint Marie | Ratings: 3

Lotte Kestner loves covers. 80% of the Trespassers William vocalist's discography is covers. So, for my own sanity, I stuck to her original works. And having listened to 5 albums of Kestner's solo output (well, 3 albums, a b-sides album, and an EP), I think I made the right choice. Off White shows very little progression from the singer's early work, sticking to the same formula she had on her first solo release back in 2008. I'm sure her fans prefer it this way (I know I usually want the same out of acts I like), but after you listen to 3 hours of slowcore folk, another hour kind of makes you... sleepy? Best song on this is titled "Go to Sleep Now", she's aware of the effect she has.

𝐒𝐡𝐨𝐮𝐥𝐝 𝐭𝐡𝐢𝐬 𝐡𝐚𝐯𝐞 𝐟𝐞𝐰𝐞𝐫 𝐭𝐡𝐚𝐧 𝟏𝟓 𝐫𝐚𝐭𝐢𝐧𝐠𝐬? Hard to say. People seem to like Trespassers William a lot more than I do... I guess I'll say no.

https://i.imgur.com/VfjW0L8.png
40
Lightwave


Mundus Subterraneus



GhandhiLion

Date: May 27, 2020
Ambient / Electroacoustic | Released: 1995 | Label: Fathom | Ratings: 7

While this isn't really a traditional rec list, Ghandhi knows what kind of stuff (shit) I like. So there's a good chance he's brought some stuff that I'd probably like to the table here.

I say that, but his first entry is an ambient work, which is a genre that is historically hit-or-miss for me. Mundus Subterraneus continues that tradition, though it's more the former than the latter. French group Lightwave makes the kind of ambient music I like: fuller, varied, dark, space-y. There were some dull moments, but I wasn't bored by it like I am with a lot of other ambient stuff. But at the end of the day, it's still "just ambient" to me. Call me uncultured.

𝐒𝐡𝐨𝐮𝐥𝐝 𝐭𝐡𝐢𝐬 𝐡𝐚𝐯𝐞 𝐟𝐞𝐰𝐞𝐫 𝐭𝐡𝐚𝐧 𝟏𝟓 𝐫𝐚𝐭𝐢𝐧𝐠𝐬? Noooo no no. Not gonna pretend I'm an authority, cause this is out of my depth, but this is pretty good.
41
Bill Dixon


Intents and Purposes



GhandhiLion

Date: June 1, 2020
Free Jazz | Released: 1967 | Label: RCA Victor | Ratings: 8

I haven't been checking a lot of jazz recently, so it's nice to have a bit of a refresher. Though I'm out of practice when it comes to jazz these days, I can say without a doubt that Intents and Purposes is awesome. The first track alone is worth the price of admission, blasting you with enough messy trumpet and percussion to leave you deaf at the right volume. The album goes from freak out to mellow in seconds; so yeah, standard free jazz fare. At just over 30 minutes, Bill Dixon doesn't really overstay his welcome, but Intents and Purposes should be more than enough to satisfy a wide range of music listeners. If they can overcome the craziness, that is.

𝐒𝐡𝐨𝐮𝐥𝐝 𝐭𝐡𝐢𝐬 𝐡𝐚𝐯𝐞 𝐟𝐞𝐰𝐞𝐫 𝐭𝐡𝐚𝐧 𝟏𝟓 𝐫𝐚𝐭𝐢𝐧𝐠𝐬? What do you want me to say here? I like stuff like this, so of course I think it shouldn't have fewer than 15. Probably won't happen for a while, but it'll happen.
42
Phantom Tollbooth


One-Way Conversation



GhandhiLion

Date: June 3, 2020
Post-Hardcore / Alternative Rock | Released: 1987 | Label: Homestead | Ratings: 1

Poor ol' Homestead Records. So many classic acts, yet the label most of them started on is still not a household name. Probably for the best, but it's still a shame, because now people have no clue about bands like Phantom Tollbooth. They play post-hardcore with a bit of noise rock and alternative rock mixed in. In a just world, nerds would be flocking to this one, but they've alluded any big rediscovery. Even though (most of) their discography is streaming online. While One-Way Conversation isn't my favorite release by the group, it's still a really solid LP. Lots of punk-y energy, while still being fairly accessible. It's a hard balance, but I think they hit it as best they could.

𝐒𝐡𝐨𝐮𝐥𝐝 𝐭𝐡𝐢𝐬 𝐡𝐚𝐯𝐞 𝐟𝐞𝐰𝐞𝐫 𝐭𝐡𝐚𝐧 𝟏𝟓 𝐫𝐚𝐭𝐢𝐧𝐠𝐬? Nope, you dope. You could certainly do a lot worse as far as alternative rock is concerned.
43
Colleen


The Golden Morning Breaks



GhandhiLion

Date: June 5, 2020
Ambient / Folktronica | Released: 2005 | Label: Leaf | Ratings: 8

I guess this is as good a place as any to say it: I really like folktronica. Or ambient folk? Or whatever Colleen plays. Despite me not being a very big on ambient, I really loved this album. I guess what's really strange is that I never thought of myself as being someone into stuff like this. But looking back, I guess I just haven't had a lot of exposure to it (outside of a few semi-popular acts). Listening to the simplistic, child-like beauty of the Golden Morning Breaks made me change the way I thought about an entire genre. Probably won't get a better endorsement out of me than that.

𝐒𝐡𝐨𝐮𝐥𝐝 𝐭𝐡𝐢𝐬 𝐡𝐚𝐯𝐞 𝐟𝐞𝐰𝐞𝐫 𝐭𝐡𝐚𝐧 𝟏𝟓 𝐫𝐚𝐭𝐢𝐧𝐠𝐬? I don't know what Colleen becomes on later albums yet (art pop?), but I can definitely say that the Golden Morning Breaks doesn't deserve to have fewer than 15 ratings. But 15 might just be too low a bar. How about 100? Still no.
44
Good Game


Don't Blow It.



GreyShadow

Date: June 8, 2020
Math Rock / Emo | Released: 2017 | Label: No Label | Ratings: 13

There's something about a math rock/emo hybrid, man. I'm not entirely sure why, but every band like Good Game I've listened to (even the ones I like) borders on becoming annoying. Maybe it's the vocals, maybe it's the plucked guitars, maybe it's completely irrational. All I know is that I'm a tough customer when it comes to math/emo. Where does Good Game fall? Well, pretty much exactly in the middle. There are some interesting instrumental parts here and there, but then I hear those guitars... and it just makes me sad. Adding gal vox is nice, but combined with the guy's whiny voice... practically useless.

𝐒𝐡𝐨𝐮𝐥𝐝 𝐭𝐡𝐢𝐬 𝐡𝐚𝐯𝐞 𝐟𝐞𝐰𝐞𝐫 𝐭𝐡𝐚𝐧 𝟏𝟓 𝐫𝐚𝐭𝐢𝐧𝐠𝐬? I think so, but again: what do I know? With my rating added, this just reached 15 ratings. It's called yelling at clouds, you guys wouldn't understand. You guys have fun.
45
Signals.


Facial Furniture



GreyShadow

Date: June 8, 2020
Math Rock / Pop | Released: 2013 | Label: No Label | Ratings: 2

Signals. definitely separates themselves from the pack in a few ways. For one, they're female-fronted. Which I guess isn't the draw it was back in the day, but it's still something. They also play a blend of pop and math rock (math pop?) that I don't think is very common. But honestly, despite all the stuff they have going for them, this kind of felt a bit generic. Despite being fairly unique as a concept, their sound somehow just sounds like standard alternative pop. That polished, radio-ready production also takes away any punch or intrigue this EP could've had. Shame.

𝐒𝐡𝐨𝐮𝐥𝐝 𝐭𝐡𝐢𝐬 𝐡𝐚𝐯𝐞 𝐟𝐞𝐰𝐞𝐫 𝐭𝐡𝐚𝐧 𝟏𝟓 𝐫𝐚𝐭𝐢𝐧𝐠𝐬? Yeeeeaaaahhhhhh...
46
Andy Livingston


Mission to Luau



widowslaugh123

Date: June 8, 2020
Sound Collage | Released: 2017 | Label: Dead Media Recordings | Ratings: 1

Is there any worse feeling in this world than clicking a link to an artist's bandcamp and seeing: "Sorry, that something isn't here"? Andy Livingston's "prolific" nature coupled with his online presence being wiped from existence means a large portion of his work is veritably lost to time. But after listening to what I could find of Livingston's work, I'm not so sure that's an entirely bad thing. For example, Mission to Luau. This noisy little number has a few decent numbers towards the end, but a whole lot of nothing for the first 2/3. I know, I know, I'm the guy that praises dumb, experimental shit all the time; I've even done it a couple of times on this list already. But this is just too much.

𝐒𝐡𝐨𝐮𝐥𝐝 𝐭𝐡𝐢𝐬 𝐡𝐚𝐯𝐞 𝐟𝐞𝐰𝐞𝐫 𝐭𝐡𝐚𝐧 𝟏𝟓 𝐫𝐚𝐭𝐢𝐧𝐠𝐬? I'm surprised it even has 1 rating honestly.
47
Trainwreck Riders


Ghost Yards



widowslaugh123

Date: June 10, 2020
Alt-Country / Indie Rock | Released: 2012 | Label: 20 Sided | Ratings: 2

Remember back in 2000s YouTube, when you'd have sections in your bio about movies and things? Well, I distinctly remember all of the channels I subbed to back then having some variation of "everything but country" for the music section. And I never really objected to it. It was just internet fact that country was the worst thing to ever exist ever. But looking back, it was really silly. 15 years later, the public has kind of shifted on the genre's utility. I've got lots of great independent (alt-)country to catch up on. And with Trainwreck Riders, I get to check another off my list. Yee-haw 🤠.

𝐒𝐡𝐨𝐮𝐥𝐝 𝐭𝐡𝐢𝐬 𝐡𝐚𝐯𝐞 𝐟𝐞𝐰𝐞𝐫 𝐭𝐡𝐚𝐧 𝟏𝟓 𝐫𝐚𝐭𝐢𝐧𝐠𝐬? What was I talking about? Oh, uh... no, this should not have less than 15 ratings. I like the ones before this a bit more though.
48
Baklavaa


Dane On



widowslaugh123

Date: June 10, 2020
Post-Hardcore / Noise Rock | Released: 2016 | Label: Grimoire | Ratings: 8

RYM lied to me again. Baklavaa are definitely more post-hardcore than noise rock. That's not to say they don't have some noise in their sound. But the emo/screamo vocals and the midtempo pace most of their songs paint a very post-hardcore picture. Nevertheless, I was interested to hear what Baklavaa had in store. Sad to say, Dane On was a bit of a disappointment. If I were to chalk it up to anything, it'd be that plodding tempo. A lot of this borders on just being sludge metal. And screamo sludge is a combo that rubs me the wrong way apparently. Play faster, damn it.

𝐒𝐡𝐨𝐮𝐥𝐝 𝐭𝐡𝐢𝐬 𝐡𝐚𝐯𝐞 𝐟𝐞𝐰𝐞𝐫 𝐭𝐡𝐚𝐧 𝟏𝟓 𝐫𝐚𝐭𝐢𝐧𝐠𝐬? I'm gonna have to say yes for this one. There's probably a couple thousand bands that sound exactly like this. And those bands probably do it better.
49
The Monorchid


Who Put Out The Fire?



widowslaugh123

Date: June 16, 2020
Post-Hardcore / Noise Rock | Released: 1998 | Label: Touch and Go | Ratings: 4

I enjoy the kind of music the Monorchid plays more often than not. Their noisy post-hardcore sound is a comfort to someone like me, so I knew I'd enjoy Who Put Out The Fire?, at the very least. But I didn't expect that to actually be the very least I had to say about it. While there are a few standout tracks, most of the tracks here just end up sounding a bit old-hat. Oddly enough, I enjoyed the straight-forward punk closer "Abyss" more than anything. It's a case of a band that doesn't do much to stand out from the crowd, but they do what they do well enough. Can't fault them for that.

𝐒𝐡𝐨𝐮𝐥𝐝 𝐭𝐡𝐢𝐬 𝐡𝐚𝐯𝐞 𝐟𝐞𝐰𝐞𝐫 𝐭𝐡𝐚𝐧 𝟏𝟓 𝐫𝐚𝐭𝐢𝐧𝐠𝐬? Nope, it's pretty alright 90s post-hardcore. Just nothing to write home about.
50
Coke Jaw


S/T



wiibslumpinshit

Date: June 16, 2020
Hardcore Punk | Released: 2014 | Label: No Label | Ratings: 2

(Just a note: wiibslumpinshit rec'd the release "Demo," but "S/T" is the same thing under a different title. So I'm putting this here instead since it was released first. Sorry.)

The 6 blasts of short blasts of noisy punk on this release only add up to about 4 minutes total. With that said, I loved it. This is exactly what punk ought to sound like in the modern day. Would've preferred a few more (or longer) songs, but I think the magic would kind of be ruined if Coke Jaw did that. Hard to really talk about a 4-minute-long album, but it's a very good 4-minute-long album.

𝐒𝐡𝐨𝐮𝐥𝐝 𝐭𝐡𝐢𝐬 𝐡𝐚𝐯𝐞 𝐟𝐞𝐰𝐞𝐫 𝐭𝐡𝐚𝐧 𝟏𝟓 𝐫𝐚𝐭𝐢𝐧𝐠𝐬? Hard to recommend this to anyone other than people that would absolutely like something like this, but having this below 15 ratings is a no-no.
51
Ruben Slikk


DIARIES OF A KOKEBOSS HLORD



wiibslumpinshit

Date: June 17, 2020
Cloud Rap / Trap | Released: 2014 | Label: No Label | Ratings: 3

While I only ended up listening to a fraction of Ruben Slikk's 1000-album discography, I think I checked a good enough variety to get a general picture of his work. I checked early stuff, collaborations, and some of his "later" work. But somewhere between 2011-2014, the period I skipped in my brief run-through of his discography, his drug use began to affect his work. And one of the many results of using was this ugly, kind of sad album: DIARIES OF A KOKEBOSS HLORD. Still the same stock raps about blowjobs and drugs, but with the gain turned up to 11.

𝐒𝐡𝐨𝐮𝐥𝐝 𝐭𝐡𝐢𝐬 𝐡𝐚𝐯𝐞 𝐟𝐞𝐰𝐞𝐫 𝐭𝐡𝐚𝐧 𝟏𝟓 𝐫𝐚𝐭𝐢𝐧𝐠𝐬? Yeah. I might check more of Slikk's early stuff someday if I'm up to it, but I'm more than fine stopping at whenever the "depressing/embarrassing drug nightmare" era starts.
52
RENEGADE ASSAULT TANK


Explode Your Voice, Cosmic Distort



wiibslumpinshit

Date: June 18, 2020
Hardcore Punk / Noise | Released: 2014 | Label: No Label | Ratings: 0

What can I say? I really like short-form hardcore. That get-in-get-out ideology does wonders. RENEGADE ASSAULT TANK (all caps) just blasts you in the face with fast-paced punk with so much force, it's hard to talk about. Everything, from the vocals to the drums, is drowned in a noisy, lo-fi haze. Which makes everything sound a bit same-y. But at only around 15 minutes, it doesn't overstay its welcome. If you love hardcore punk, then I don't think you could really go wrong here.

𝐒𝐡𝐨𝐮𝐥𝐝 𝐭𝐡𝐢𝐬 𝐡𝐚𝐯𝐞 𝐟𝐞𝐰𝐞𝐫 𝐭𝐡𝐚𝐧 𝟏𝟓 𝐫𝐚𝐭𝐢𝐧𝐠𝐬? No, but I've come to terms with the fact that it probably always be below 15 ratings. Life's been too cruel to think otherwise.
53
DJ NJ DRONE


The Cold Habit



wiibslumpinshit

Date: June 18, 2020
Deconstructed Club | Released: 2019 | Label: Mind Club | Ratings: 0

Is deconstructed club the right genre for this? Who knows? DJ NJ DRONE (all caps) produces club music for a kind of club I don't think I've ever been invited to. It's convulsing, annoying, almost sounding like it was randomly thrown together in a program and shipped as is. But despite that (and my initial reservations), I didn't really think The Cold Habit was all that bad. Sort of experimental, yet listenable stuff; I can dig it. But for the life of me, I cannot picture anyone dancing to it. Which is a pretty fundamental flaw in my eyes. Maybe you're not supposed to dance to it, but... it's club music. More than likely, I'm just out of touch. Whatever, album is at least more interesting than mainstream dance music.

𝐒𝐡𝐨𝐮𝐥𝐝 𝐭𝐡𝐢𝐬 𝐡𝐚𝐯𝐞 𝐟𝐞𝐰𝐞𝐫 𝐭𝐡𝐚𝐧 𝟏𝟓 𝐫𝐚𝐭𝐢𝐧𝐠𝐬? Maybe? Hard to say. I liked it, but that isn't exactly an endorsement. Do whatever you want.
54
Autumn's Mourning


Gotland



Morningrise767

Date: June 20, 2020
Symphonic Metal | Released: 2019 | Label: No Label | Ratings: 3

Went into this one completely blind, as I didn't really look up the album before adding it to the list. Judging by the cover, I thought it would be some folk metal thing. And I was half-right, I think. It's really "grand-sounding stuff" with choirs and trumpets and things like that. While this is well out of my comfort zone, I thought it was pretty alright. This kind of "epic" metal usually makes me think of a mediocre video game or something, but this is a step above with some interesting vocals and guitar.

𝐒𝐡𝐨𝐮𝐥𝐝 𝐭𝐡𝐢𝐬 𝐡𝐚𝐯𝐞 𝐟𝐞𝐰𝐞𝐫 𝐭𝐡𝐚𝐧 𝟏𝟓 𝐫𝐚𝐭𝐢𝐧𝐠𝐬? Eh, nah. I'm probably not the one to recommend this to anyone, but the first half is pretty decent. All the (symphonic) metalheads oughta check this.
55
Aftermath


Eyes of Tomorrow



R4zor3dge

Date: June 22, 2020
Technical Thrash Metal | Released: 1994 | Label: ZOID | Ratings: 11

A blend of progressive and thrash metal, Eyes of Tomorrow should stand out. There's some complex playing and lyrical content on display, and I generally don't mind thrash all that much. But with their focus on complexity, there is a compromise in intensity. And for a surface-level metal listener like myself, it really drags this down. Not enough for me to hate it or anything, but just enough that I found myself getting a bit bored by the halfway point. The vocals are also not that great, which is supposedly what I'm supposed to be focusing on here. And the genuinely good moments are often chased with a bland, mid-tempo guitar solo. Chalk it up to just not being my thing.

𝐒𝐡𝐨𝐮𝐥𝐝 𝐭𝐡𝐢𝐬 𝐡𝐚𝐯𝐞 𝐟𝐞𝐰𝐞𝐫 𝐭𝐡𝐚𝐧 𝟏𝟓 𝐫𝐚𝐭𝐢𝐧𝐠𝐬? This really didn't really leave all that much of an impression. So I have to say yeah. But if you like this sort of stuff, go wild.
56
Horace Andy


Skylarking



rabidfish

Date: June 25, 2020
Reggae | Released: 1972 | Label: Studio One | Ratings: 9

Not to start on a sudden note, but the production on this is quality. Echo-y, bass-y goodness; as all great reggae should be. This was the first thing that popped out to me when listening to Skylarking. And the rest is no slouch either. Everything about this just screams "classic" to me, I don't know. The vocals kind of weirded me out for a second, as they sound pitch-shifted or something. Like, where's Alvin, Simon, and Theodore when you need 'em? But nah, this is a lovely album. Even without context (I plan on reading butcherboy's review soon), this just gives off a melancholy, yet upbeat vibe. My favorite.

𝐒𝐡𝐨𝐮𝐥𝐝 𝐭𝐡𝐢𝐬 𝐡𝐚𝐯𝐞 𝐟𝐞𝐰𝐞𝐫 𝐭𝐡𝐚𝐧 𝟏𝟓 𝐫𝐚𝐭𝐢𝐧𝐠𝐬? Absolutely not, but we all know the majority of sputnik doesn't listen to reggae. Not judging, just stating. I started on a reggae binge a couple of years ago and gave up, but maybe I'll pick that back one day.
57
Barrington Levy


Englishman



rabidfish

Date: June 29, 2020
Dub / Dancehall | Released: 1979 | Label: Jah Life | Ratings: 4

So... am I a roots reggae guy or a dub/dancehall guy? Can't say I hear the difference instrumentation-wise, but I definitely think I prefer the roots sound. I can't explain it, but Englishman sounds so much more repetitive than I was expecting. Probably because Levy's first 3(?) albums were all recorded during the same sessions. Usually, they cut a good portion of that fat off an get an album out of it. While it isn't bad, it does end up sounding a bit like vocal leftovers placed atop some live tracks.

𝐒𝐡𝐨𝐮𝐥𝐝 𝐭𝐡𝐢𝐬 𝐡𝐚𝐯𝐞 𝐟𝐞𝐰𝐞𝐫 𝐭𝐡𝐚𝐧 𝟏𝟓 𝐫𝐚𝐭𝐢𝐧𝐠𝐬? Though I didn't mind it, I'm actually gonna say yes for this one. Only one or two really worthwhile tracks don't really make this worth seeking out.

How's that for a curve ball?
58
jonatan leandoer127


Nectar



rabidfish

Date: July 1, 2020
Indie Rock | Released: 2018 | Label: YEAR0001 | Ratings: 9

After checking the rest of Leandoer Håstad's discography under this moniker, I braced for the worst. Psychopath Ballads and Katla were really poor attempts at pop; especially the latter's lame R&B flavor. But thankfully, this one sees another genre change and an okay result. It's simple, and production saves most of it, but for a vanity project (I assume) like this, it's decent. I'm not gonna pat this guy on the back for making an alright "rock" album, but considering how terrible those first two releases were, I'm not gonna complain. But aside from the novelty, it's a pretty standard "indie-ish" album.

𝐒𝐡𝐨𝐮𝐥𝐝 𝐭𝐡𝐢𝐬 𝐡𝐚𝐯𝐞 𝐟𝐞𝐰𝐞𝐫 𝐭𝐡𝐚𝐧 𝟏𝟓 𝐫𝐚𝐭𝐢𝐧𝐠𝐬? I guess not. There are 1000s of acts that put out albums just like this and don't reach 15 ratings on sputnik though. Feels a bit wrong.
59
Suicide Note


You're Not Looking So Good



JokineAugustus

Date: July 1, 2020
Mathcore / Post-Hardcore | Released: 2002 | Label: Ferret | Ratings: 7

Of all the elements that make up Suicide Note's sound, their raw, punk energy stood out as their best quality. I'm the kind of superficial person that will forgive bad lyrics or weak production on an album, as long as there's some drive to it. So it's really a shame when most tracks on You're Not Looking So Good seem to screech to a halt to make room for breakdowns (or whatever you call them). I know that comes with the territory of "-core" bands, but it really just takes me out of it whenever they start slowly noodling on their guitars. Nothing offensive, just kind of wished it didn't feel the need to math it up.

𝐒𝐡𝐨𝐮𝐥𝐝 𝐭𝐡𝐢𝐬 𝐡𝐚𝐯𝐞 𝐟𝐞𝐰𝐞𝐫 𝐭𝐡𝐚𝐧 𝟏𝟓 𝐫𝐚𝐭𝐢𝐧𝐠𝐬? It's good for mathcore I suppose, but I'm still gonna say yes.
60
In Reverent Fear


Stomacher



coldheaven

Date: July 3, 2020
Alternative Rock / Post-Hardcore | Released: 2006 | Label: Anxiety | Ratings: 11

"Hold on, this wasn't the order they were commented in."

Yeah, I know. But as it turns out, In Reverent Fear (entry 60) and Stomacher (entry 61) are basically the same band. As I've been listening to discographies for this list, I ended up listening to both bands' work. So here they are back-to-back, chronologically.

Anyway, this one is an unnatural mix of standard alternative rock and post-hardcore. I don't know if I got a weird version of it or something, but the songs here go from screamo to acoustic rock in no time at all. It's like a split release by two different bands. And neither is really all that good.

𝐒𝐡𝐨𝐮𝐥𝐝 𝐭𝐡𝐢𝐬 𝐡𝐚𝐯𝐞 𝐟𝐞𝐰𝐞𝐫 𝐭𝐡𝐚𝐧 𝟏𝟓 𝐫𝐚𝐭𝐢𝐧𝐠𝐬? Have to say yes on this, but considering the absolutely insane average on this (4.4 before my rating), I think I'm in the minority here.
61
Stomacher


Sentimental Education



coldheaven

Date: July 3, 2020
Alternative Rock | Released: 2009 | Label: No Label | Ratings: 4

Again with the super high averages, crazy stuff. While this in a similar vein to In Reverent Fear, their sound definitely shifted with their name change. This is more stock alternative rock, as opposed to the mismatched bursts of post-hardcore on their early stuff. And I prefer this. I think. I'm not really sure. It's definitely more focused, but at the same time, it's also a lot less interesting. There's a reason every review of these guys on RYM mentions another band in some way. I did like it though, so I guess I can't complain too much.

𝐒𝐡𝐨𝐮𝐥𝐝 𝐭𝐡𝐢𝐬 𝐡𝐚𝐯𝐞 𝐟𝐞𝐰𝐞𝐫 𝐭𝐡𝐚𝐧 𝟏𝟓 𝐫𝐚𝐭𝐢𝐧𝐠𝐬? I feel guilty saying it, but no. But only by a hair.
62
Iris (CAN)


Haunt Me



coldheaven

Date: July 6, 2020
Shoegaze | Released: 2015 | Label: Middle Man | Ratings: 3

The best kind of albums/EPs are the ones that hook you by the first 30 seconds. There's a place in this world for slow burns and stuff, but nothing will ever quite beat some shoegaze directly to the face for me. Iris' Haunt Me hit that mark for me with the opener "Fix Me." I was ready for a few more tracks of similar quality. Sadly though, nothing on this short, 5-track EP ever really hits that same high again. Maybe my attention span for this poppier/emo-tinged(?) shoegaze isn't what it used to be, I dunno. I liked it enough and I'll happily dig through the rest of their (short) discography if it means finding at least a few good tunes.

𝐒𝐡𝐨𝐮𝐥𝐝 𝐭𝐡𝐢𝐬 𝐡𝐚𝐯𝐞 𝐟𝐞𝐰𝐞𝐫 𝐭𝐡𝐚𝐧 𝟏𝟓 𝐫𝐚𝐭𝐢𝐧𝐠𝐬? I have my problems with it, but it definitely should not have so few ratings. I think I'm just being picky.
63
Keep


For Your Joy



coldheaven

Date: July 8, 2020
Shoegaze / Post-Punk | Released: 2017 | Label: Citrus City | Ratings: 3

More on the hazy size of the shoegaze spectrum, I wasn't particularly impressed with Keep's first few releases. But for For Your Joy, they add in a bit of a gothic/post-punk sound. It's not overt, but it's definitely there hidden beneath the layers of shoegazing noise. And I think that undercurrent is what made me like this more than I thought I would. At the same time though, it does end up sounding a bit one-note. But I think if you really like stuff in this vein (like me), you wouldn't mind as much.

𝐒𝐡𝐨𝐮𝐥𝐝 𝐭𝐡𝐢𝐬 𝐡𝐚𝐯𝐞 𝐟𝐞𝐰𝐞𝐫 𝐭𝐡𝐚𝐧 𝟏𝟓 𝐫𝐚𝐭𝐢𝐧𝐠𝐬? No way. It's usually hard to judge how others would react to an album, but I'd bet that quite a few sput denizens would enjoy this. I've seen similar bands reach (comparatively) great heights here; there's room for another on the hill, I think.
64
Dauwd


Theory of Colours



Sinternet

Date: July 13, 2020
Ambient House | Released: 2017 | Label: Ninja Tune | Ratings: 13

I wonder how many times I can type some variation on "I'm not really a _____ guy" on this list before it gets old. Anyway, I'm not really a house music guy, so be ready to totally dismiss my opinion on this one. Having gone through most of Dauwd's discography prior to this, I knew what to expect from this debut full-length. It's calm, instrumental dance music. Overall, it's pleasant, but not really all that memorable. Maybe because of the long build-up that accompanies each track. But I guess if I were to have anything blaring on the loudspeakers at a club, this wouldn't be too bad a pick. Just not something I'd listen to in any other situation.

𝐒𝐡𝐨𝐮𝐥𝐝 𝐭𝐡𝐢𝐬 𝐡𝐚𝐯𝐞 𝐟𝐞𝐰𝐞𝐫 𝐭𝐡𝐚𝐧 𝟏𝟓 𝐫𝐚𝐭𝐢𝐧𝐠𝐬? Yeah?... I didn't mind it, but I can't imagine this being very popular outside of a particular sphere.

I hate myself for putting this stupid question at the end of each blurb.
65
Driftless Pony Club


Cholera



Sinternet

Date: July 13, 2020
Indie Rock | Released: 2006 | Label: Sector Five | Ratings: 14

If you transported yourself back 15 years into the past, where do you think you'd be? Some of you'd be like sperm n' egg or something, but I was probably listening to a band like Driftless Pony Club on dollar store headphones at my first "real" job. Bored as hell, listening to some random crap I found on the internet. Some things never change. But, sadly, some things do change. And my enjoyment of Driftless Pony Club is one of those things. Saying it hurts a bit, but time hasn't been kind to Driftless Pony Club's particular style of 90s alternative rock worship. But even so, I still like this just enough. Just barely enough. Nostalgia? Maybe, but who's to say that isn't a real reason to like something?

𝐒𝐡𝐨𝐮𝐥𝐝 𝐭𝐡𝐢𝐬 𝐡𝐚𝐯𝐞 𝐟𝐞𝐰𝐞𝐫 𝐭𝐡𝐚𝐧 𝟏𝟓 𝐫𝐚𝐭𝐢𝐧𝐠𝐬? I may have waned on them with time, but no. Also, it's at 15+ ratings already so saying yes would be kind of pointless.
66
Ivy


Apartment Life



Sinternet

Date: July 16, 2020
Pop Rock | Released: 1997 | Label: Atlantic | Ratings: 10

Ivy's major label debut sees them do what a lot of 90s indie acts did when they got signed back in the day. They took their indie sound and unnecessarily added to it to make an alternative pop mush. Sometimes it works, but most of the time, it just makes them blend in with the crowd. And this very much falls under the latter. Still, it's not all that bad. Lead singer Dominique Durand's vocals are still good and there's some good melodies scattered about. I don't mean to get all "major labels are bad" on you, but albums like Apartment Life are kind of the reason I have such a distaste for them. Another interesting act, shriveled and shrunken beneath the dim light of the heat lamp.

𝐒𝐡𝐨𝐮𝐥𝐝 𝐭𝐡𝐢𝐬 𝐡𝐚𝐯𝐞 𝐟𝐞𝐰𝐞𝐫 𝐭𝐡𝐚𝐧 𝟏𝟓 𝐫𝐚𝐭𝐢𝐧𝐠𝐬? Yes, but I liked the two releases before this (1994's Lately and 1995's Realistic). So, maybe just this one? Also, who really cares?
67
Shoe


SDAASLOI



Sinternet

Date: July 17, 2020
Alternative Rock / Pop Rock | Released: 2010 | Label: No Label | Ratings: 6

This is a blast from the past, for sure. This kind of alternative rock/power pop was all the rage for a good decade, before falling off the face of the Earth at some point. And I will say that this is on the more tolerable side of alt rock, because of some great instrumentation. But the vocalist's standard vocals and some unnecessary shredding drag this down.

𝐒𝐡𝐨𝐮𝐥𝐝 𝐭𝐡𝐢𝐬 𝐡𝐚𝐯𝐞 𝐟𝐞𝐰𝐞𝐫 𝐭𝐡𝐚𝐧 𝟏𝟓 𝐫𝐚𝐭𝐢𝐧𝐠𝐬? I can understand why this has the high average it does, but to me, this is a yes.
68
Chill Bump


The Loop



dedex

Date: July 21, 2020
Conscious Hip Hop | Released: 2012 | Label: No Pressure | Ratings: 1

Is there some way to detect whether something is a pisstake or not? Because Chill Bump sound like a parody of a conscious hip hop act. There's a part of me that wishes they were joking. But they're probably not. This is less "preachy" than their previous EPs, but attempts to sound a bit more commercial (for 2012) ultimately makes this feel limp. Probably doesn't help that this is the 5th EP these guys put out over the span of a year. Couple all that with some pretty uninspired production/sampling, and you've got a pretty painful listen.

𝐒𝐡𝐨𝐮𝐥𝐝 𝐭𝐡𝐢𝐬 𝐡𝐚𝐯𝐞 𝐟𝐞𝐰𝐞𝐫 𝐭𝐡𝐚𝐧 𝟏𝟓 𝐫𝐚𝐭𝐢𝐧𝐠𝐬? Yeah. I'm sure this has its audience, but that audience definitely doesn't include me.
69
Alpha Wann


Une Main Lave l'Autre



dedex

Date: July 22, 2020
Trap / Hip Hop | Released: 2018 | Label: Don Dada / Universal Music France | Ratings: 9

I'll be upfront and say that this being entirely in French makes it very hard to talk about. Hasn't stopped me from talking about albums before though; why let it stop me now? I wasn't very impressed with Une Main Lave l'Autre. The delivery isn't all that special, from what I can tell. And while I didn't mind the production, it's that more modern "program preset drums" stuff. I'm sure that description doesn't make sense to anyone but me, but I'm not eloquent enough to describe it better. I'm sure the lyrics are fine, but I doubt they'd be good enough to save this for me. At best, it's got a few decent beats. At worst, it's just kind of a bore.

𝐒𝐡𝐨𝐮𝐥𝐝 𝐭𝐡𝐢𝐬 𝐡𝐚𝐯𝐞 𝐟𝐞𝐰𝐞𝐫 𝐭𝐡𝐚𝐧 𝟏𝟓 𝐫𝐚𝐭𝐢𝐧𝐠𝐬? Yeah. While I know my opinion on french hip hop basically means nothing, this just isn't all that interesting to me aside from a few short moments.
70
Cenobites


Cenobites LP



dedex

Date: July 23, 2020
East Coast Hip Hop / Boom Bap | Released: 1997 | Label: Fondle 'Em | Ratings: 4

Ohoho, I see now. You're gonna make me sound like an old man by making me say this 90s rap LP is better than the other two newer rap albums you rec'd? Okay, fine. I'll fall right into your trap. Yes, the old fart likes the old school east coast rap album. It just has a better flow and warmer production than the last two entries, what can I say? In my defense, I don't think this is amazing or anything. Godfather Don's production isn't the best I've heard from the era. And Kool Keith is hit-or-miss on this. But it's still worth a listen as a whole.

𝐒𝐡𝐨𝐮𝐥𝐝 𝐭𝐡𝐢𝐬 𝐡𝐚𝐯𝐞 𝐟𝐞𝐰𝐞𝐫 𝐭𝐡𝐚𝐧 𝟏𝟓 𝐫𝐚𝐭𝐢𝐧𝐠𝐬? No. Are you happy now?! Kidding.
71
Matthew Tavares and Leland Whitty


Visions



dedex

Date: July 26, 2020
Jazz Fusion | Released: 2020 | Label: Mr Bongo | Ratings: 8

Two BADBADNOTGOOD members (one of them being a former member) making some more traditional jazz fusion? Sign me up. Considering how disappointing BBNG's more recent work has been for me, this was a nice little surprise. Great avant-garde flourishes coupled with some mellow moments. I'm not familiar enough with Matthew Tavares and Leland Whitty to really talk about them, but from this outing alone, I think they've got some serious talent. Here's hoping this isn't just a one-off, like so many of these collaborations seem to be.

𝐒𝐡𝐨𝐮𝐥𝐝 𝐭𝐡𝐢𝐬 𝐡𝐚𝐯𝐞 𝐟𝐞𝐰𝐞𝐫 𝐭𝐡𝐚𝐧 𝟏𝟓 𝐫𝐚𝐭𝐢𝐧𝐠𝐬? Noooooo. Though, this did come out THIS YEAR, so it's not that much of a surprise it has so few ratings. Probably only a matter of time before it reaches 15.
72
Hellvetic Frost


Misanthropic Devotion



garas

Date: July 30, 2020
Black Metal | Released: 2007 | Label: Art Of Propaganda | Ratings: 4

It's not every day you find a band that plays a single genre and nothing else. Hellvetic Frost plays black metal and that's it. And I've got to say, I liked the straightforward nature of this release. I'm sure some purists will say I'm wrong and don't know what I'm talking about, and they're totally right. But to someone with practically zero experience like, this is kind of exactly what I expected this to sound like. Amateurish production, riffs, and growling prevail. Probably won't make a metalhead out of me, but this was a decent enough listen.

𝐒𝐡𝐨𝐮𝐥𝐝 𝐭𝐡𝐢𝐬 𝐡𝐚𝐯𝐞 𝐟𝐞𝐰𝐞𝐫 𝐭𝐡𝐚𝐧 𝟏𝟓 𝐫𝐚𝐭𝐢𝐧𝐠𝐬? Nah, go for it.
73
Kou Machida


Dotera Iyatsura



rellik009

Date: August 4, 2020
Sound Collage / Synth Punk | Released: 1986 | Label: 宝島 | Ratings: 5

Just want to say that it was insanely difficult to find a copy of Kou Machida's other albums, so I'm just gonna listen to this one album. If anyone has any of those other albums, feel free to let me know. That said, I didn't go into this one completely blind. I actually have heard Machida's early work in the punk band Inu (which I love). So it should be no surprise when I tell you that I liked this too. It's sheer synth punk zolo industrial nonsense. Chaotic and noisy, with just enough structure to make it palatable. Again, if anyone's got the hookup on this guy's other stuff, I'd appreciate it.

𝐒𝐡𝐨𝐮𝐥𝐝 𝐭𝐡𝐢𝐬 𝐡𝐚𝐯𝐞 𝐟𝐞𝐰𝐞𝐫 𝐭𝐡𝐚𝐧 𝟏𝟓 𝐫𝐚𝐭𝐢𝐧𝐠𝐬? That's funny. No, this is a wonderfully strange album that deserves a lot more recognition.
74
Ire Wolves


Heirs



RogueNine

Date: August 4, 2020
Atmospheric Sludge Metal | Released: 2017 | Label: No Label | Ratings: 5

This entry's from another genre in the long list of genres I'm not very familiar with. Lots of gravely throat singing and slow riffs seem to be the telltale signs, just going off this release. I wasn't really expecting to enjoy this one, but I was pleasantly surprised. I think what helped it out the most was the consistency. Lots of slow metal I've heard just wears on me by track 3, but this one kept my attention with some interesting instrumentation. But all that said, it never reaches above "pretty good" to me. Probably has to do more with this not really being my thing rather than the actual quality of the album though.

𝐒𝐡𝐨𝐮𝐥𝐝 𝐭𝐡𝐢𝐬 𝐡𝐚𝐯𝐞 𝐟𝐞𝐰𝐞𝐫 𝐭𝐡𝐚𝐧 𝟏𝟓 𝐫𝐚𝐭𝐢𝐧𝐠𝐬? No, but I'd only really recommend it to people who already enjoy sludge metal to some extent.
75
Lo-Pan


Subtle



RogueNine

Date: August 4, 2020
Alternative Metal / Stoner Rock | Released: 2019 | Label: Burnt Herd | Ratings: 10

You wanna know a secret? Back in the day, I really liked stoner rock. Not enough to be called a fan or anything, but I did have a few semi-popular acts that I knew and listened to occasionally. And the early Lo-Pan albums I heard definitely brought those days to mind with their stoner metal/rock sound. This most recent release though? They barely sound like a stoner rock band anymore. One this one, they sound more like an unholy mix of alternative metal and hard rock (my un-favorite genres). Weak sauce vocals, boring guitar and drums, and mixing that would make any audio engineer weep all make Subtle an offensive auditory experience.

𝐒𝐡𝐨𝐮𝐥𝐝 𝐭𝐡𝐢𝐬 𝐡𝐚𝐯𝐞 𝐟𝐞𝐰𝐞𝐫 𝐭𝐡𝐚𝐧 𝟏𝟓 𝐫𝐚𝐭𝐢𝐧𝐠𝐬? I'm sorry man, but this is an unequivocal yes.
76
Nucleus


Alleycat



parksungjoon

Date: August 6, 2020
Jazz Fusion | Released: 1975 | Label: Vertigo | Ratings: 0

Apparently this has been making the rounds on YouTube this year, randomly getting placed in people's recommended video queue. I'm not gonna pretend like I know anything about that (I heard Mort Garson's Plantasia got popular the same way), but this isn't a bad album to get semi-popular out of nowhere. This is pretty standard jazz-fusion fare. Lots of great saxophone and percussion, with a solid mix of mellow funk and energetic freakouts. After Nucleus's last few records, I was worried they were on a downward trajectory. But with this, it seems they still had some greatness left in them.

𝐒𝐡𝐨𝐮𝐥𝐝 𝐭𝐡𝐢𝐬 𝐡𝐚𝐯𝐞 𝐟𝐞𝐰𝐞𝐫 𝐭𝐡𝐚𝐧 𝟏𝟓 𝐫𝐚𝐭𝐢𝐧𝐠𝐬? YouTube's already doing my job for me apparently, but no. Get this a few more ratings.
77
Placebo (BEL)


Ball of Eyes



parksungjoon

Date: August 10, 2020
Jazz Fusion | Released: 1971 | Label: CBS | Ratings: 0

I'm finding it incredibly difficult to talk about this album for some reason. Must be all those eyes on the cover staring at me. Stage fright or something. Simply put, this is jazz fusion out of Belgium with some flourishes strewn about. Most notably soul, funk, and prog. I enjoyed this one well enough, but there isn't really a lot to talk about. I mean, it's pretty standard jazz fusion. It mainly reminds me of those stock albums they'd play in the background of a 1970s supermarket. Which I like, apparently.

𝐒𝐡𝐨𝐮𝐥𝐝 𝐭𝐡𝐢𝐬 𝐡𝐚𝐯𝐞 𝐟𝐞𝐰𝐞𝐫 𝐭𝐡𝐚𝐧 𝟏𝟓 𝐫𝐚𝐭𝐢𝐧𝐠𝐬? I guess not? I liked it. But honestly, I can't see something like this being super popular or anything. Probably destined for a 3.2 site average.
78
The Stargazer's Assistant


Remoteness Of Light



parksungjoon

Date: August 11, 2020
Drone / Ambient | Released: 2016 | Label: House of Mythology | Ratings: 5

I'm not sure if this is a steadfast rule of mine or anything, but it seems like anything drone-related I listen to caps at a "pretty good." I don't plan it out that way, it just sort of happens. So when I tell you that I thought Remoteness Of Light was "pretty good," you should know that that's high praise coming from me. Yeah, I enjoyed this quite a bit. Could you call this tribal ambient? Seems fitting, what with that percussion and all. There's even a bit of post-rock in there, at least I think. Overall, a really nice collection of pieces. Some better than others, but quality all throughout.

𝐒𝐡𝐨𝐮𝐥𝐝 𝐭𝐡𝐢𝐬 𝐡𝐚𝐯𝐞 𝐟𝐞𝐰𝐞𝐫 𝐭𝐡𝐚𝐧 𝟏𝟓 𝐫𝐚𝐭𝐢𝐧𝐠𝐬? Definitely not. Probably a bit too out there for the bulk of people, but it's well worth a listen.
79
Non Violent Communication


Obserwacje



parksungjoon

Date: August 11, 2020
Avant-Garde Jazz | Released: 2019 | Label: Audio Cave | Ratings: 3

At just about 45 minutes, Obserwacje isn't afraid to let the listener know what kind of jazz album it will be. From the opening drone-influenced track to the avant-garde onslaught throughout the rest of the album, this is definitely a hard sell. For one, it's 4 long-form tracks of jazz that don't always have very much going on. But when it does get going, it's well worth the wait. With that attitude, I guess it should be no surprise that my favorite track on this is the shortest one. Still, I enjoyed it well enough.

𝐒𝐡𝐨𝐮𝐥𝐝 𝐭𝐡𝐢𝐬 𝐡𝐚𝐯𝐞 𝐟𝐞𝐰𝐞𝐫 𝐭𝐡𝐚𝐧 𝟏𝟓 𝐫𝐚𝐭𝐢𝐧𝐠𝐬? No, this deserves some love. Not something you put on at random though.
80
Allegiance (SWE)


Hymn Till Hangagud



Kusangii

Date: August 12, 2020
Black Metal | Released: 1996 | Label: No Fashion | Ratings: 5

I originally had this listed as viking metal, since that's what the description on sputnik says Allegiance is. But after listening to this, I don't really hear it. It just seems like black metal to me. Maybe their later releases are more viking-ish. I'm sure a purist will tell me I'm wrong and that I don't know what I'm talking about. To which I say: yeah. Anyway, even though metal isn't my main squeeze, I'm secure enough to admit that I liked this. Fast and loud, with little to no variation between tracks. But I don't think a group like this is really concerned with something like that.

𝐒𝐡𝐨𝐮𝐥𝐝 𝐭𝐡𝐢𝐬 𝐡𝐚𝐯𝐞 𝐟𝐞𝐰𝐞𝐫 𝐭𝐡𝐚𝐧 𝟏𝟓 𝐫𝐚𝐭𝐢𝐧𝐠𝐬? Nah. I'm surprised sputnik's metal-loving populace hasn't already given this 200 ratings. Feels weird to recommend this to people who probably know a lot more about this stuff than I do.
81
Followbane


At The Blizzard End...



Kusangii

Date: August 15, 2020
Melodic Death Metal | Released: 2004 | Label: Soundholic Co. Ltd. | Ratings: 3

I'm sorry, but right off the bat, the midi instruments really make it tough to take this seriously. I know they're working within their limitations and all, but if you're trying to make this sort of "epic-sounding" music, using Casio presets just ends up sounding kind of cheap. But despite me not being a fan of symphonic/melodic metal stuff, I didn't think this was that bad. Honestly, there were quite a few decent moments on this. Enough that I didn't have my head in my hands the entire time like I usually do with stuff similar to this. But not actively giving me second-hand embarrassment isn't really worth praising a band for.

𝐒𝐡𝐨𝐮𝐥𝐝 𝐭𝐡𝐢𝐬 𝐡𝐚𝐯𝐞 𝐟𝐞𝐰𝐞𝐫 𝐭𝐡𝐚𝐧 𝟏𝟓 𝐫𝐚𝐭𝐢𝐧𝐠𝐬? Don't hate me, but yes. Even if you like symphonic metal, I'm almost 100% sure there are better acts to listen to.
82
Winterhorde


Nebula



Kusangii

Date: August 20, 2020
Melodic Black Metal | Released: 2006 | Label: Burning Star | Ratings: 12

I don't know if it's because the last few entries have been metal or if this group just isn't my thing, but I was particularly unimpressed with Winterhorde. I tried focusing on the faster moments, only to get bored by the monotonous riffing and growling. I tried getting into the slower, symphonic parts and couldn't take them seriously. Just one of those albums that was a total lose-lose for me. And at just over 50 minutes, this one was a difficult one to sit through.

𝐒𝐡𝐨𝐮𝐥𝐝 𝐭𝐡𝐢𝐬 𝐡𝐚𝐯𝐞 𝐟𝐞𝐰𝐞𝐫 𝐭𝐡𝐚𝐧 𝟏𝟓 𝐫𝐚𝐭𝐢𝐧𝐠𝐬? I'm gonna have to say yes, but it's pretty close to 15 ratings anyway. Plus, I know pretty much nothing about metal ("melodic" or otherwise), so who cares what I think?
83
Thee Michelle Gun Elephant


Gear Blues



samwise2000

Date: August 23, 2020
Garage Rock Revival | Released: 1998 | Label: Triad | Ratings: 6

There's a ton of Japanese garage rock stuff out there, enough that I've barely scratched the surface of it. So I was pretty happy to see this one on the list, cause this really is a throwback... to a throwback. Weird that all this garage rock revival stuff feels so old now. But as someone that listened to (and still listens to occasionally) a ton of garage rock, I think this is pretty solid. Lots of nice hooks and little solos. I particularly like the lead singer; the yelps are definitely a nice touch. My only real issue with this one is that it's a bit too samey. After a while, it does start to all blend together. Other than that, I dig it.

𝐒𝐡𝐨𝐮𝐥𝐝 𝐭𝐡𝐢𝐬 𝐡𝐚𝐯𝐞 𝐟𝐞𝐰𝐞𝐫 𝐭𝐡𝐚𝐧 𝟏𝟓 𝐫𝐚𝐭𝐢𝐧𝐠𝐬? While I have gotten a bit tired of garage rock, this was still good enough that it gets a no from me.
84
Globe


Faces Places



samwise2000

Date: August 25, 2020
J-Pop / Pop Rock | Released: 1997 | Label: Avex Globe | Ratings: 4

So I have this rule now that I have to have a download of an album for archival purposes. But except for streaming, I can't find this band's work. And since I don't want to go through the hassle of recording 10 albums worth of music using Audacity, Faces Places is gonna be the only Globe album I'll be listening to. So it's not that I didn't want to listen to 10 hours of J-pop or whatever. Nope, definitely not that.

Anyway, this is probably as far out of my comfort zone as you could possibly get. Sort of feels like I was dropped off at my first day of kindergarten. Jumps between tolerable pop rock and tasteless radio-friendly electronic music. Annoying vocals and some basic mid-tempo beats. Let's save us both some grief and leave it at that.

𝐒𝐡𝐨𝐮𝐥𝐝 𝐭𝐡𝐢𝐬 𝐡𝐚𝐯𝐞 𝐟𝐞𝐰𝐞𝐫 𝐭𝐡𝐚𝐧 𝟏𝟓 𝐫𝐚𝐭𝐢𝐧𝐠𝐬? Yes. Mom, please come pick me up, I'm scared.
85
Rogaty


Diabeł



Coast

Date: August 25, 2020
Black Metal / Death Metal | Released: 2018 | Label: No Label | Ratings: 2

There are two versions of this album out, one of them being a remix. As someone that extols home recording methods daily, I suppose it's unsurprising that I like the original version a trillion times more. It's got a warm, lo-fi flavor to it that the remix just doesn't have. So that's the version I'm rating here. Tons of wonderful little touches on this one that really scratches a very specific itch for me. I'd try to explain it myself, but I think Coast himself said it best in his review for this: "...the genius of Diabel is its ability to maintain a sinister atmosphere whether it be light or heavy." The few times I actually do have the urge to check some metal, this is pretty much exactly what I want it to sound like.

𝐒𝐡𝐨𝐮𝐥𝐝 𝐭𝐡𝐢𝐬 𝐡𝐚𝐯𝐞 𝐟𝐞𝐰𝐞𝐫 𝐭𝐡𝐚𝐧 𝟏𝟓 𝐫𝐚𝐭𝐢𝐧𝐠𝐬? Nah. Gets the twee clown seal of approval.
86
Perihelion (HU)


Agg



Coast

Date: August 28, 2020
Post-Metal / Blackgaze | Released: 2019 | Label: No Label | Ratings: 12

You would think a combination of shoegaze and metal would be a sure-fire hit. But I keep on getting pulled back to reality with releases like Agg. And the reality is, I am really not a fan of it. It's just way too lifeless for me to really get anything out of. I've listened to all of Perihelion's records up to this point and if you had me at knifepoint, I probably couldn't tell you a single thing about them. They're just there one minute, gone the next. Like little puffs of "atmospheric" smoke. I suppose there's nothing super egregious/painful on here, so my ratings on their stuff kind of capped at a "meh." Preemptive apologies for tanking their averages.

𝐒𝐡𝐨𝐮𝐥𝐝 𝐭𝐡𝐢𝐬 𝐡𝐚𝐯𝐞 𝐟𝐞𝐰𝐞𝐫 𝐭𝐡𝐚𝐧 𝟏𝟓 𝐫𝐚𝐭𝐢𝐧𝐠𝐬? Yes, but it's probably just not my tempo. On the plus side, if you like post-metal, Perihelion's got you covered. Probably the most consistent band of all time.
87
JADE EYES


Addict



Coast

Date: August 28, 2020
Electropop | Released: 2017 | Label: Black Market Music | Ratings: 2

Just want to say that finding a stream for Jade Eyes was surprisingly difficult. I guess they are a Taiwanese pop group, so trying to find any info on them from the States would probably be a pain. Especially if you don't speak Taiwanese. But after doing some digging, I managed to find it on spotify. And trying their first (and only) album, I don't really see the appeal. I will say that the production is better than a lot of pop stuff, but all I can really commend it for having decent studio trickery. Decent studio trickery is a basic building block of pop. The truth is, aside from some interesting soundscapes, this is pretty generic.

𝐒𝐡𝐨𝐮𝐥𝐝 𝐭𝐡𝐢𝐬 𝐡𝐚𝐯𝐞 𝐟𝐞𝐰𝐞𝐫 𝐭𝐡𝐚𝐧 𝟏𝟓 𝐫𝐚𝐭𝐢𝐧𝐠𝐬? Aye, matey (I'm running out of ways to say "yes" and "no"). Won't be finding me addicted to this anytime soon, I think.
88
Dream The Electric Sleep


The Giants' Newground



Coast

Date: August 31, 2020
Alternative Rock / Progressive Rock | Released: 2018 | Label: 7Hz Productions Ltd | Ratings: 4

It only took 88 entires, but we finally have a progressive rock band. Sort of. Dream The Electric Sleep's sound is actually more like a combination of progressive rock and alternative rock. Which brings to mind a lot of mediocre acts that tried the same combination. And I'm sad to report that The Giants' Newground didn't really change my mind very much. Doesn't help that this release specifically leans more into the alternative rock stuff, which just sounds very dry. I'm probably in the minority here, but I like these guys better when they're just playing acoustic folk. Yes, really.

𝐒𝐡𝐨𝐮𝐥𝐝 𝐭𝐡𝐢𝐬 𝐡𝐚𝐯𝐞 𝐟𝐞𝐰𝐞𝐫 𝐭𝐡𝐚𝐧 𝟏𝟓 𝐫𝐚𝐭𝐢𝐧𝐠𝐬? This is definitely their weakest album to me, so yeah. I'm not entirely sure I'd recommend their other albums, but if you really like alt/prog blends like this, go ahead.
89
Mekaal Hasan Band


Andholan (Special Edition)



OmairSh

Date: September 2, 2020
Sufi Rock / Math Rock | Released: 2020 | Label: mhbmusic | Ratings: 1

How many "remastered" versions of an album can you put out? I think this one Mekaal Hasan Band album alone has like 3 or 4 different versions, all released within the past 6 years. This band is features Indian and Pakistani musicians, so this was a nice entry to see. If you didn't know, I'm Indian (subcontinent, not Native American), so I kind of grew up listening to music really similar to this. While this is super modern by comparison, it's got all the staples you look for: flute, guy going nuts on the mic, all that. I'm not really sure if it all fits together super well, but it's a decent listen.

𝐒𝐡𝐨𝐮𝐥𝐝 𝐭𝐡𝐢𝐬 𝐡𝐚𝐯𝐞 𝐟𝐞𝐰𝐞𝐫 𝐭𝐡𝐚𝐧 𝟏𝟓 𝐫𝐚𝐭𝐢𝐧𝐠𝐬? Nah, it's neat. I liked the version with Sharmishta Chatterjee too, so maybe try both like I did?
90
Telectu


Ctu Telectu



Zig

Date: September 8, 2020
Avant-Prog / Art Rock | Released: 1982 | Label: Valentim de Carvalho | Ratings: 3

I don't get listen to a lot of bands out of Portugal, so I was interested in this one right off the bat. This is a really stunning progressive/art rock album, especially considering this is their debut. Good balance of structure and messiness. And by messiness, I mean the free improvisational stuff (lots of scatting, aimless guitar, and plonking piano keys). Which is probably a big turnoff for some people. But this is exactly the kind of stuff I love to death. I know just by sampling a bit of their other albums that they kind of move towards an electronic sound after this one (it was the 80s). Shame, cause I enjoyed this a lot.

𝐒𝐡𝐨𝐮𝐥𝐝 𝐭𝐡𝐢𝐬 𝐡𝐚𝐯𝐞 𝐟𝐞𝐰𝐞𝐫 𝐭𝐡𝐚𝐧 𝟏𝟓 𝐫𝐚𝐭𝐢𝐧𝐠𝐬? I'd feel bad if I cause the average to tank (4.7 with 3 ratings), but I still say no. Probably not everyone's kind of thing.
91
The Peep Tempel


Tales



SlothcoreSam

Date: September 9, 2020
Garage Rock Revival / Punk Blues | Released: 2014 | Label: Wing Sing | Ratings: 3

Slothcore actually recommended this to me some time ago, but I never listened to it. Because I've got a whole queue that I want to get through and it had to take a number, so to speak. Well, now I'm obligated to check the Peep Tempel's discography out. Right off the bat, I have to say that I like their early work a bit better than this. I think it has a lot more classic garage punk energy. But that said, Tales is still a solid outing. The great tunes on this definitely make up for the more mid-tempo stuff. And the instrumentation is still better than a lot of these modern garage rock acts floating around in the ether today.

𝐒𝐡𝐨𝐮𝐥𝐝 𝐭𝐡𝐢𝐬 𝐡𝐚𝐯𝐞 𝐟𝐞𝐰𝐞𝐫 𝐭𝐡𝐚𝐧 𝟏𝟓 𝐫𝐚𝐭𝐢𝐧𝐠𝐬? May not be their best, but is definitely doesn't deserve to have fewer than 15. Glad I finally checked it.
92
Mellow Candle


Swaddling Songs



SlothcoreSam

Date: September 14, 2020
Folk Rock / Progressive Folk | Released: 1972 | Label: Deram | Ratings: 10

Seems as if folk isn't the biggest genre on sput, at least judging by the paltry representation on this list. Well, I'm a 70s folk fiend, so I'm happy. Mellow Candle is a pretty good folk group for the time, with some great tunes. But I can't help but feel that it's held back by the studio sheen it has. Not sure if that's how Mellow Candle wanted it or if some engineer took it upon themselves to clean it up a bit. A little polish isn't the worst thing in the world, but it does end up making it sound very sterile. It's a common problem for a lot of progressive folk of the time, so I can't complain too much.

𝐒𝐡𝐨𝐮𝐥𝐝 𝐭𝐡𝐢𝐬 𝐡𝐚𝐯𝐞 𝐟𝐞𝐰𝐞𝐫 𝐭𝐡𝐚𝐧 𝟏𝟓 𝐫𝐚𝐭𝐢𝐧𝐠𝐬? I know I spent most of my little blurb talking down about it (I must be in a sour mood), but I don't think this should have fewer than 15. Good folk rock album.
93
Mobina Galore


Feeling Disconnected



SlothcoreSam

Date: September 16, 2020
Punk Rock / Pop Punk | Released: 2017 | Label: New Damage | Ratings: 4

If you had given me an album like Feeling Disconnected back when I was a teen, I think I would've loved it. This hardcore/pop punk duo from Canada plays loud n' fast punk with great vox and guitar, which took up a good portion of my listening back then. So I enjoyed this well enough. But having lived through pop punk's rise and fall, I can't separate Mobina Galore from it. I know this was released in 2017, but all I could think of while listening to it was 2004 rock radio. It's compulsive, I can't help it. Is it fair? Nope, but it's just what my mind goes to. And that prejudice is preventing me from rating Feeling Disconnected any higher than a teetering 2.5/3.0.

𝐒𝐡𝐨𝐮𝐥𝐝 𝐭𝐡𝐢𝐬 𝐡𝐚𝐯𝐞 𝐟𝐞𝐰𝐞𝐫 𝐭𝐡𝐚𝐧 𝟏𝟓 𝐫𝐚𝐭𝐢𝐧𝐠𝐬? I'm kind of on the fence, but I'll say no. If you like hardcore/pop punk, give it a shot.
94
Paul Kelly


Songs From The South - Volumes 1 & 2



SlothcoreSam

Date: September 16, 2020
Singer/Songwriter / Pop Rock | Released: 2008 | Label: Capitol | Ratings: 9

This Paul Kelly greatest hits compilation has a lot going against it for me. It's 2 hours and 30 minutes long and it's a greatest hits album, the latter of which I tend to dislike as a rule. I'd much rather have a complete set than a random selection of songs. But SlothcoreSam assured me that it was well worth checking out. So I did. I got some water, sat my fat ass down, and listened to both volumes. All 153 minutes of it. It was a difficult journey. But I did it. Oh yes. I emerged from my hovel, victorious, having heard the entirety of Paul Kelly's greatest hits. And I now come to you a changed man, a different man, with my review.

It's okay.

𝐒𝐡𝐨𝐮𝐥𝐝 𝐭𝐡𝐢𝐬 𝐡𝐚𝐯𝐞 𝐟𝐞𝐰𝐞𝐫 𝐭𝐡𝐚𝐧 𝟏𝟓 𝐫𝐚𝐭𝐢𝐧𝐠𝐬? Nah, I guess not.
95
The Grifters


Crappin' You Negative



NeroCorleone

Date: September 24, 2020
Indie Rock / Alternative Rock | Released: 1994 | Label: Shangri-La | Ratings: 12

Here's all I knew about Grifters before checking them out recently: they signed to Sub Pop and broke up shortly after. I wasn't aware of just how much independent stuff they put out before that. And I'm happy to report that a lot of it is really good. I'm sure I would've gotten around to checking them eventually, but thanks for fast-tracking them. I'm less happy to report that Crappin' You Negative is my least favorite of their releases up to this point (I haven't gotten to their Sup Pop stuff yet). You can kind of feel the "alternative sludge" taking over with this one and it really weighs it down. Enough that a lot of this just bores me.

𝐒𝐡𝐨𝐮𝐥𝐝 𝐭𝐡𝐢𝐬 𝐡𝐚𝐯𝐞 𝐟𝐞𝐰𝐞𝐫 𝐭𝐡𝐚𝐧 𝟏𝟓 𝐫𝐚𝐭𝐢𝐧𝐠𝐬? This? Again, I'm really torn. But I know my taste in alternative rock is weird, so I'll say no. But their back-catalog is a definite must-check, get on it.
96
Silkworm


In The West



NeroCorleone

Date: September 29, 2020
Indie Rock | Released: 1994 | Label: C/Z | Ratings: 9

Silkworm holds a very special place in my heart, as I listened to a lot of their music growing up. I had a few of their late-90s albums (which I'm kicking myself for selling a few years ago). But yeah, Silkworm is one of the few bands on this list that I've got a real history with. Revisiting In The West was a nice trip down memory lane, but ended up being a bit bittersweet. I still enjoyed it well enough, but the weaker slow cuts and that classic Albini production end up clashing in a way that keeps it just shy of a more positive rating. I've heard way too many bands with the exact same formula at this point and Silkworm unfortunately doesn't distinguish themselves from the pack very well.

𝐒𝐡𝐨𝐮𝐥𝐝 𝐭𝐡𝐢𝐬 𝐡𝐚𝐯𝐞 𝐟𝐞𝐰𝐞𝐫 𝐭𝐡𝐚𝐧 𝟏𝟓 𝐫𝐚𝐭𝐢𝐧𝐠𝐬? No. Anyone that's even a moderate fan of the 90s alternative/indie sound will at the very least find some enjoyment.
97
Tear Da Club Up Thugs


CrazyNDaLazDayz



NeroCorleone

Date: October 2, 2020
Crunk | Released: 1999 | Label: Hypnotize Minds | Ratings: 11

I've only heard one album by Three 6 Mafia (you know which one), but it's a damn good one to have heard. Great lo-fi Memphis hip-hop. Tear Da Club Up Thugs features three of the members from that group, so I was pretty excited to hear some late-90s Crunk. And while it doesn't really reach the heights I was hoping for, this is still a fun time. Repetitive, drum-machine-heavy beats abound, but the production is decent. Suffers from the length (74 minutes) and some weak features, but it makes up for it with some great hooks. Not really the kind of thing I'd listen to often though.

𝐒𝐡𝐨𝐮𝐥𝐝 𝐭𝐡𝐢𝐬 𝐡𝐚𝐯𝐞 𝐟𝐞𝐰𝐞𝐫 𝐭𝐡𝐚𝐧 𝟏𝟓 𝐫𝐚𝐭𝐢𝐧𝐠𝐬? Makes me feel particularly old even typing it out, but no. Of course grandpa prefers the old party rap to the new, D.I.Y. stuff, right?
98
Toadliquor


Feel My Hate, the Power Is the Weight



NeroCorleone

Date: October 5, 2020
Sludge Metal | Released: 1993 | Label: Soledad | Ratings: 14

The opening track of Toadliquor's Feel My Hate is abrasive and doom-y. So much so that listening to it on a fairly nice day, with my windows open and the sun's natural light beaming into my bedroom, feels off. I've never been a huge sludge metal guy, but goddamn did this hit me in the gut. In a good way, promise. Might be a strange thing to single out, but I really like the vocals on this. I know it comes with the territory, but I wish they weren't mixed so quiet. But that aside, this is a really great album.

𝐒𝐡𝐨𝐮𝐥𝐝 𝐭𝐡𝐢𝐬 𝐡𝐚𝐯𝐞 𝐟𝐞𝐰𝐞𝐫 𝐭𝐡𝐚𝐧 𝟏𝟓 𝐫𝐚𝐭𝐢𝐧𝐠𝐬? It would be nice if this had greater than 15, right? Well, it just so happens that my rating bump this up to 15 ratings, so mission accomplished. Merry Christmas.
99
The Hoosiers


The Illusion Of Safety



ExtinguishingTheSun

Date: October 7, 2020
Alternative Rock / Pop Rock | Released: 2010 | Label: RCA | Ratings: 12

I've got a thing against bands signing to major labels and getting called indie rock for no reason. I totally get why it happens. But I still hate it. So much so that I gave it its own name: pseudo-indie. And the Hoosiers definitely fall under that umbrella. At a glance, you may not be able to tell the difference between the Hoosiers and the genuine article. But it's too clean, too sterile, to be what it's so desperately is trying to be. The Illusion of Safety was the group's last album on RCA, presumably because pseudo-indie wasn't selling anymore, and so they got kicked to the curb just like the rest of their peers. Could see this selling a nice laptop or sedan though.

𝐒𝐡𝐨𝐮𝐥𝐝 𝐭𝐡𝐢𝐬 𝐡𝐚𝐯𝐞 𝐟𝐞𝐰𝐞𝐫 𝐭𝐡𝐚𝐧 𝟏𝟓 𝐫𝐚𝐭𝐢𝐧𝐠𝐬? I'm surprised anyone remembered this group to begin with. Let's keep this one up in mom's attic, yeah?
100
Breathless


Green to Blue



tectactoe

Date: October 7, 2020
Dream Pop / Ethereal Wave | Released: 2012 | Label: Tenor Vossa | Ratings: 11

After 99 entries and multiple mini discography runs, we're finally at entry 100. And what a nice way to cap this list, too. I've only heard two albums by this group, so it was a treat finally getting around to their (highly-acclaimed) discography. Green to Blue was the last Breathless album to be released (as of this writing) and it ends up feeling like a combination of all the influences they've picked up over the years. And it works really well. Mellow without feeling tiring and full of great tunes. Which is a pretty impressive feat for an 11-track, hour-long album. While it's not my favorite album of theirs, it's definitely a late-career highlight.

𝐒𝐡𝐨𝐮𝐥𝐝 𝐭𝐡𝐢𝐬 𝐡𝐚𝐯𝐞 𝐟𝐞𝐰𝐞𝐫 𝐭𝐡𝐚𝐧 𝟏𝟓 𝐫𝐚𝐭𝐢𝐧𝐠𝐬? No no no nononono. In fact, why don't they have a single release over 15? Get on it, people.