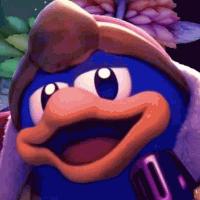 User
Reviews 123
Approval 90%
Soundoffs 191
News Articles 2
Band Edits + Tags 26
Album Edits 31
Album Ratings 1835
Objectivity 64%
Last Active 03-15-20 11:11 pm
Joined 07-14-15
Forum Posts
3
Review Comments 8,736
The MTG thread

So I've gotten back into Magic recently. Slow your roll, I'm not talking Chris Angel, although I'm sure he'd make for a wicked Illusions tribal deck. No, I'm talking the card game. I've been playing competitive modern getting low-key somewhat wiped with a death's shadow combo deck that simply does not like my local metas iteration of blue/white control. I thought baiting out counterspells with less important spells would be a viable strategy but I have learned quite harshly that there is always a second counterspell. Maybe even a third (with a decent graveyard and a snapcaster mage, they never end). Any recs for mainboard/sideboard? Pls and thanks. Also any other random MTG talk can happen here. Tell me why you think Charging Badger should be a commander. I won't need much convincing.
1
Suffering Hour


The Cyclic Reckoning

2
Kamijo


Symphony of the Vampire





Wow I forgot how wicked this was. Japanese Power metal about Louis the 14th being an immortal vampire ? Say no more cap'n

3
Kamelot


Karma

4
Counterparts


Nothing Left to Love





Eternal jam, baby.

5
Tool


10,000 Days





What I'm jamming now. My third and fourth eyes have been awoken. I see only Ayahuasca in my peripheral vision.