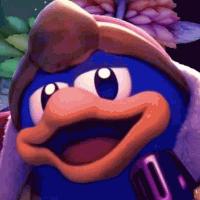 User
Reviews 118
Approval 90%
Soundoffs 190
News Articles 2
Band Edits + Tags 26
Album Edits 31
Album Ratings 1763
Objectivity 65%
Last Active 03-15-20 11:11 pm
Joined 07-14-15
Forum Posts
3
Review Comments 8,267
Jams of an Aeon

These are the only good albums to have ever been made in the history of music Or at the very least, in the history of things I've jammed in the last 30 days. No recs or I'll hunt you down and beat you with a butter sock.
1
Rome


Flowers From Exile





Apocalyptic Martial folk, as branded by the band themselves. Odd terminology aside, this rules. It's beautiful, melancholic, theatrical yet reserved. Overall it's a wonderfully diverse album especially given it's rather limiting genre (Neofolk, i.e Sol Invictus, Death in June). Swords to Rust and Secret Sons of Europe are fucking GOAT.

2
Alexisonfire


Watch Out!





This hit when is was 14 and it slaps hard as ever now. Alexisonfire were, in my humble opinion, a shining beacon of individuality and craftmanship, and they managed the balance between wicked catchy hooks and genuine uniqueness quite well.

3
Antagonist


An Envy of Innocence





This is...some rather disjointed, slightly off the wall mid 2000s melodeath/metalcore. Chugs heavy enough to level cities meet beastly guttural and transition into speedball shreds and random...bass drops? Some of the experimental moments dont entirely work but everything else here is impressively destructive and cathartic. Overall I give this 0 points would be better as 8 bit

4
Counterparts


The Difference Between Hell and Home



If I dont listen to Counterparts at least once a month otherwise I will go into shock.
Still its surprising that I haven't listened to this in...oof maybe a year? Maybe 2? Regardless its still one of the most magical post hardcore records ever and hot fucking damn did I never realize how fucking gnarly the blast beat shred section off Slave was. Rips.
5
Tribulation


Where the Gloom Becomes Sound





I love this and I love Tribulation. They pull together an image of vampires seeking prey on a cool Autumnal night, of evil spirits crawling from their musty crypts, of cretins clamoring en masse. Overall they scream Halloween in all of it's fun, if slightly corny glory. If you liked Down Below you will love this, as it expands more on the increasing goth influences that showed up on Down Below.