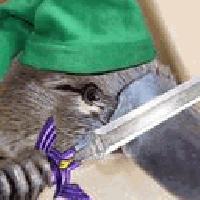 User

Reviews 22
Approval 89%

Soundoffs 161
News Articles 17
Band Edits + Tags 22
Album Edits 68

Album Ratings 1293
Objectivity 88%

Last Active 01-04-23 1:10 am
Joined 06-10-15

Review Comments 760


SPUT SURVEY: How Do You Approach a New Discography

Genuinely interested to hear what people say!! Wondering how I should approach a few bands I've always wanted to check out. And this is assuming you've NEVER heard anything by a given band before deciding you want to catch up on their music.
1
The Cure


Disintegration



OPTION 1: Starting With the Classics

When you want to hear a new band's discography, do you often start with their best releases and go backward? My concern is that if you start with the best, then the only way to go is down from there.
2
Talking Heads


Talking Heads: 77



OPTION 2: Start At the Beginning

Or would you rather go in chronological order? Sometimes it makes sense to hear how a band started with their debut so you can develop a greater appreciation for how their sound evolved over time. The downside with this option though is that some artists didn't reach their peak for a VERY long time after their debut, so the earlier stuff could be a slog to get through.
3
Led Zeppelin


In Through the Out Door



Option 3: ???

If anyone else approaches a new band's discography, I'm honestly curious on how you do it. Or maybe you treat it situationally depending on the band?