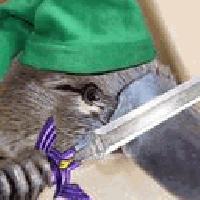 User

Reviews 29
Approval 82%

Soundoffs 153
News Articles 16
Band Edits + Tags 21
Album Edits 67

Album Ratings 1233
Objectivity 88%

Last Active 01-04-23 1:10 am
Joined 06-10-15

Review Comments 675


Platy's 10 All-Time Favorite Artists

I've always thought about doing a list like this. When I joined this site, I was only 16 (though I was lurking for at least a year prior to that). I wanted to give it some time in case my tastes changed, since I was still in the thick of my cringey high school emo phase. Back then I would've put bands like Falling in Reverse and Pierce the Veil on this list. Crazy right? Though I still have a soft spot for those groups - they're far from my all-time favorites now. This list has a blend of current favorites as well as nostalgic ones, but I think it's a good snapshot of my music taste at 23.
12
Rage Against the Machine


Rage Against the Machine



*HONORABLE MENTION: Rage Against the Machine*

I remember getting in a lot of trouble when I was a little kid for sneaking RATM albums onto my iPod. My dumbass forgot that my mom had access to the iTunes on my computer, and it didn't take her long to find the one explicit artist I was sneakily listening to. Though I was too young to understand the political themes at the time, I fell in love with RATM's aggression and De La Rocha's fierce rapping style. That love hasn't wavered in the years since, and I can always rely on RATM when I'm in a mood to get pissed while listening to some of the angriest, passionate music I know of.
11
Green Day


American Idiot



*HONORABLE MENTION: Green Day*

Seven years ago Green Day would've likely been in my all-time top three bands. What keeps them off the list in 2022 is just how inconsistent their albums have been since then. Though I still love classics like Insomniac, Dookie, and even the contentious American Idiot, it's hard to defend a band that has released duds like the Uno/Dos/Tre trilogy and Father of All Motherfuckers in just the last handful of years. I'll always remember them for putting on one of the most entertaining concerts I've ever seen though, when I was lucky enough to catch their hometown performance in Oakland back in 2017.
10
Jimmy Eat World


Futures



*JIMMY EAT WORLD*

Just like probably thousands of others before me, my first exposure to JEW was with 'The Middle.' Unlike those other people though, I heard the Kidz Bop version before I heard the original recording. Now before you scream at me for ever listening to Kidz Bop - let me just explain that I was five years old at the time. My love for that song evolved into a love for the band, and now I can't too long without giving Futures, Integrity Blues, or Chase This Light a spin. I'm also very fortunate to be seeing them live this weekend - in Alaska! Who would've thought I'd get to see one of my favorites all the way up here?
9
Poppy


I Disagree



*POPPY*

Of all the artists on this list, Poppy is probably the one I was introduced to most recently. And to be fair, I wasn't a huge fan in the beginning. Her weird humanoid-robot-themed pop music was off-putting to me at first, but I eventually became fascinated with the direction she took with her sound. That poppiness (no pun intended) transformed into industrial metal, and that industrial metal transformed into straight up ferocious hardcore with her EAT EP. Overall, she's one of the most interesting modern artists in my opinion, and I can't wait to see what she does next.
8
Megadeth


Rust in Peace



*MEGADETH*

Though Metallica was my introduction to thrash metal, Megadeth is the band that solidified my love for the genre. Sure Dave Mustaine is a bit of a wacko, but I feel like he has the perfect image and personality for being a titan of metal music. Not to mention I think he's one of the greatest metal guitarists alive today. I still have fond memories of grinding for hours in Guitar Hero, trying to hit every note of Hangar 18. They've had some hiccups along the way, but I don't have a doubt in my mind that Megadeth is going to go down as one of the all-time greats.
7
Queen


Queen II



*QUEEN*

Honestly, who doesn't love Queen at least a little bit? At least not anyone I can trust. I don't have to explain why Freddie Mercury is one of the greatest frontmen and vocalists of all time, nor why it's such a tragedy we lost him when we did. Queen's bombastic style of rock and roll would go on to influence my music taste in more ways than I could comprehend when I was a kid, and I owe them a debt of gratitude for that.
6
Say Anything


...Is a Real Boy



*SAY ANYTHING*

If there was ever a band that perfectly embodied everything I loved about pop-punk when I was in the midst of my angsty teenage years, it's Say Anything. Max Bemis has such a unique style of songwriting that I've yet to hear duplicated to this day. At first I thought it was a shame that he evolved the sound of Say Anything to be much more mellowed out and seemingly more boring, but as I grew older I could understand why. Bemis isn't a teenager anymore - he's a husband and father, and he simply grew up. However, that's not to say he can't occasionally fly off the handle in a batshit crazy way (I Don't Think It Is, anyone?).
5
Led Zeppelin


Led Zeppelin IV



*LED ZEPPELIN*

When I think of classic rock, I think of Zeppelin. When I think of the greatest rock and roll guitar riffs in history, I think of Led Zeppelin. And when I think of the best voices in rock and roll history, I think of Robert Plant. Zeppelin is truly a one of a kind group of musicians, and I thank my dad for introducing me to them at such a young age. I wish I could go back in time and relive my first time hearing classic tracks like Black Dog, Stairway to Heaven, and Babe I'm Gonna Leave You. In my opinion, Led Zeppelin is the greatest classic rock band of all time.
4
Paramore


Brand New Eyes



*PARAMORE*

Here's something totally unsurprising: I had a huge crush on Hayley Williams when I was in middle school, as I'm sure thousands of others did too. And yes, my love for Paramore may have started from a celebrity crush, but it blossomed into a real appreciation for the music they make. I really feel like it'd be impossible for me to hear a Paramore album or song that I genuinely hate - even if they've had some missteps in their career. Williams is one of the best female rock vocalists of this century, and Brand New Eyes is one of the most important albums I've ever heard. Not to sound too cringey or gloomy, but the songs on that record helped me get though some of the hardest periods of my life. Not just when I was a teenager, but even some of my early adult years as well. And for that, Paramore will always have a special place in my heart.
3
The Dear Hunter


Act IV: Rebirth in Reprise



*THE DEAR HUNTER*

I honestly don't think it's hyperbole for me to state that Casey Crescenzo is a musical genius. The Dear Hunter introduced me to modern progressive rock - hearing so many instruments in a rock song was something totally new to me the first time I listened to Act II. The way TDH can effortlessly tell a story with their lyrics is something that will always impress me. And the fact that they can be so lyrically brilliant while also producing some of the catchiest songs I've ever heard is amazing to me. I know not everyone on this site loved Antimai, and I can honestly see why. For me though, I'm SO excited to hear the continuation of its story, because Antimai felt like such a tease in a way.
2
My Chemical Romance


The Black Parade



*MY CHEMICAL ROMANCE*

Seven years ago, this band would've been my number one favorite, without a single doubt in my mind. Clearly things haven't changed TOO much. Their blend of angsty alternative rock and gothic imagery was one I fell in love with immediately. I remember hearing 'Teenagers' for the first time on a Pandora station while doing my homework, and jumping to my computer just minutes later so I could hear more. As I've gotten older, I've grown to appreciate their early post-hardcore roots as well. Now and I going to try and claim that everything they do is original? Of course not. It's clear that MCR takes heavy influence from classic rock titans like Queen and David Bowie. But god damn it I still love it so much. My fingers are crossed that Foundations of Decay wasn't a one-off single, and that they're going to release more new material in the future.
1
Talking Heads


Remain in Light



*TALKING HEADS*

And here it is - my all-time favorite band. I loved many Talking Heads songs before I ever knew who they were. Songs like Once in a Lifetime, Psycho Killer, and Burning Down the House have been on my playlists for years and years. However, everything changed when I saw 'Stop Making Sense.' I have never been more enamored by a musician's stage presence than I was with David Byrne and his awkward, but infectiously energetic way of performing. From that point on, I just HAD to hear more of their material. I truly believe they've never made a bad song - and that's not an exaggeration. They're also the only band I've ever give three 5's to (4 is you count Stop Making Sense, though I'm hesitant to count it since it's a live album). Though I think it's a shame they disbanded when they did, I also think of it as a blessing. They ended their career at just the right time, which solidified their discography as one of the best ever.