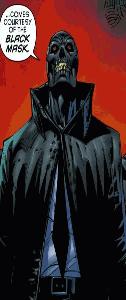 Staff

Reviews 143
Soundoffs 188
News Articles 27
Band Edits + Tags 442
Album Edits 1,001

Album Ratings 4993
Objectivity 87%

Last Active 01-01-70 12:00 am
Joined 01-01-70

Review Comments 19,227


The Weekly Dive: Doom and Melodic Death Metal

The series continues. New week, new dive.
1
Macho Man Randy Savage


Be A Man



Before 2023 gets into full swing and I focus more on new stuff, I want to take time to check out genres I haven't explored as much as I'd like to and do some deep divin'.

The genre this week is two-for-one! I'm looking into both MELODIC DEATH METAL and DOOM METAL at the same damn time. Woop woop. I want to get a bunch of recs regardless of release day! Whatever you think is the cream of the crop or things that are a must-listen, send them my way.

I hope/expect this to fill quickly, so I'm limiting everyone to FIVE RECS. That way everyone has a shot at providing their only top shelf collection of recs.

Let's get it started!