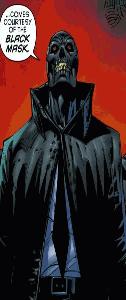 Contributor
Reviews 50
Soundoffs 131
News Articles 20
Band Edits + Tags 128
Album Edits 187
Album Ratings 2580
Objectivity 86%
Last Active 09-08-19 1:42 am
Joined 03-01-15
Forum Posts
21
Review Comments 10,225
Update: Build-an-Album, Life, etc.

Clearing the air.
1
Amia Venera Landscape


The Long Procession



Okay, I made a long list that got lost somehow and didn't post, and I honestly feel like shit now because I spent time opening myself up only for it to disappear. I don't have the energy to rewrite this, so I'll be brief.
1) I can't finish Build-an-Album. Too depressed, no motivation. Tired of making excuses. All the contestants will receive $25. You earned it, you deserve it. I failed, and I'm sorry.
2) I cannot reliably be a contributor and I revoke my status. There are far better writers than me that deserve the slot that can consistently deliver content.

I apologize for my shortcomings, moodiness, lack of attendance, the list goes on. And I've exhausted myself by trying to excuse it.