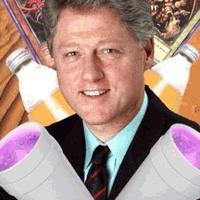 User

Reviews 26
Approval 98%

Soundoffs 160
News Articles 14
Band Edits + Tags 75
Album Edits 23

Album Ratings 1143
Objectivity 77%

Last Active 12-27-21 7:00 am
Joined 01-05-15

Review Comments 4,485


Most unintentionally funny song you've ever heard?

What song has made you laugh the hardest without the artist's intentions of doing so? My personal favorite is listed below.
1
Falling in Reverse


Fashionably Late



ALONE


Yo! White boy on the beat rockin' Gucci sneaks
All I do is win, Charlie Sheen
Started out in '06 and revived the scene
So many motherfuckers wanna be like me
Came from the lowest of lows
Rose to the top with a vision
My haters talkin' shit while washin'
Dishes for a living
Fuck you bitches, I'm a business
I been kissing on your Missus
What you spend in 15 months is what I spend in 15 minutes


I've got a lot of people talkin' nothin' but chatter,
Why'd you switch your style up, and that I don't matter
Man, I've been in rap since I was shittin' in Pampers
Climbed the ladder to the top and now I'm shittin' on rappers
All I do is work, straight up hustle and grind
So many people mad at me for crossing the line
I find it kind of funny the shit you say in your tweets
But when we're face to face you ain't got nothin' to say to me!