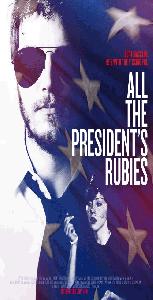 User
Reviews 2
Approval 58%
Soundoffs 4
Album Ratings 73
Objectivity 72%
Last Active 11-20-14 8:38 am
Joined 08-07-14
Forum Posts
3
Review Comments 201
Skramz/post-hardcore/punk

Recs of the listed genres please. And if you could categorize the rec to the genre I would appreciate it.
1
Of Machines


As If Everything Was Held In Place



This is honestly one of the best pxhc records I've ever heard. It sounds pretty similar
to Circa Survive, Secret and Whisper, and all those other post-hardcore bands with
vocalists that can go insanely high but they set themselves apart somehow. They
really know how a buildup works, the vocals are actually pretty varied at times, and
the whole thing is just so uplifting and amazing
2
Of Machines


As If Everything Was Held In Place



Anyways, this had been on my radar for a while, just recently finished it. pxhc recs
like this are preferred, I've already heard most of the classics(check Fugazi) but
yeah. Also Yak turned me on to emo, so rec me lots of that so maybe I can one day
achieve something like 30% emo in my piechart. Punk is cool too. Just heard the
new Smith Street Band release and I dug that.