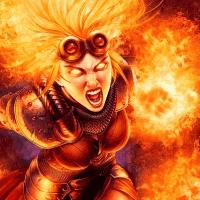 User
Soundoffs 16
Album Ratings 359
Objectivity 77%
Last Active 04-05-16 9:57 pm
Joined 07-22-14
Forum Posts
1
Review Comments 33
Genre-bending Albums

Some hard-to-tag records that, because of their eclectic nature, fit so many genres and styles.
1
Mr. Bungle


California





A classic, indeed. Funk, rock, metal and lots of experimental shit. And even more genres melted here.

2
Diablo Swing Orchestra


Pandora's Pinata





Another fun album. Not as weird as the previous one, but equally engaging. Mexican trumpets, classical, lyrical singing, catchy choruses, some heavy metal and more.

3
Obsidian Kingdom


Mantiis





Put some progressive, black, experimental, and post-metal with a bit of jazz and dark ambient. And a few synths here and there. The result is dark, cold, brutal but peaceful at times.

4
David Maxim Micic


Bilo 3.0





The mixture of styles here is insane - on jus a song there is Devin Townsend, Arch Enemy, Peiphery, The Mars Volta, Dream Theater, Serbian folk, ambient and a bit of jazz. Truly a progressive piece of art.

5
Subterranean Masquerade


Suspended Animation Dreams





Ok, I lied. THIS is the most insane genre-definig thing on the list. Lots of prog metal, but also so much jazz, avant-garde, post-metal, cookie monster, classical, strings and piano, and lots of weird things. What Agalloch members do in their free time.