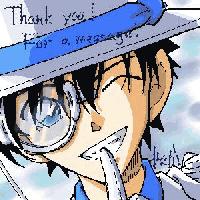 User
Reviews 5
Approval 89%
Soundoffs 13
News Articles 7
Band Edits + Tags 6
Album Edits 21
Album Ratings 324
Objectivity 85%
Last Active 10-09-20 7:08 pm
Joined 07-13-14
Forum Posts
1
Review Comments 1,549
I went to a concert all alone and...

...it was alright! Sometimes between the sets (4 bands played, see list) I felt a bit awkward standing around on my own but I just went out and catched some fresh air or whatever. There were other people alone as well and I thought about starting a conversation but somehow didn't feel the vibe with anyone and also thought that I'm there for the music anyway so why force myself into smalltalk. Well maybe I just didn't have the guts due to the unfamiliar situation despite not having any problems talking to people in daily life at work or university. But whatever, the performances were great and fun so I guess my message to you is: If you happen to be the only one in your social environment with a superior musical taste and there's an interesting tour coming your way, just go by yourself and enjoy the music. You won't be the only one.
1
Our Last Night


Selective Hearing





Damn Trevors screams are insane, there's not much room left to improve if any at all. Everything else was great as well, can't say anything negative despite the clean vocals being drowned by the instruments at times, but that's probably because of sound mixing and whenever you could hear them they sounded mostly solid (Matt pulled off even the falsettos surprisingly good). But damn those screams. Recommended!

2
Hands Like Houses


-Anon.





Great performance as well. Trenton sounded pretty solid (and what a stage presence he has), although I have the slight suspicion that his screaming parts may have been prerecorded or at least enhanced technically. Anyway, they put on a energetic and fun show.

3
Hawthorne Heights


Bad Frequencies





Unfortunately arrived when they were already at the end of their set, but it actually sounded better than expected. JT's vocals surprised me in particular. And he's such a nice dude.

4
Jule Vera


Waiting on the Sun





Didn't know them before and didn't catch their set due to late arrival, so I can't say anything about them.