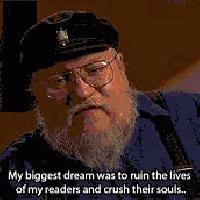 User
Reviews 26
Approval 99%
Soundoffs 3
Album Ratings 1805
Objectivity 61%
Last Active 07-10-16 10:28 am
Joined 06-14-14
Forum Posts
14
Review Comments 620
2009: Top 10 Songs from the Billboard Hot 100 Year-End Chart

This was not the best year for music. Two of my least favourite songs of all-time, "Boom Boom Pow" and "Single Ladies (Put a Ring On It a.k.a. Beyonce had one of the best videos of all-time)", managed to chisel their way into the Top 10. Not only that, this year was brimming with so many other bad songs that I managed to find refuge in artists that I usually don't care for; mainly just Katy Perry and Lady Gaga, I find the latter artist to be extremely talented, but most of her songs are just too weird for my taste. Overall this year sucked with overrated "artists" such as Beyonce, The Black Eyed Peas, Kelly Clarkson and Soulja Boy occupying a disgusting amount of space. Here are some honourable mentions that barely scrapped past the 3 out of 5 mark: "New Divide" by Linkin Park, "Live Your Life" by T.I. & Rihanna, "Dead and Gone" by T.I. & Justin Timberlake, "You Belong With Me" by Taylor Swift and "Heartless" by Kanye West (this song would have ranked on the list if it wasn't autotuned to hell and, largely for that reason, this is easily Kanye's worst album).
10
Maxwell


BLACKsummers'night





#99: "Pretty Wings" - Once in a while the Billboard charts can do wonderful things... even though that's only about 5-10% of the time, I'll take what I can get. In all seriousness though, this inclusion was a spectacular surprise that made this mostly dreadful year in music a much easier pill to swallow. The song is "Pretty Wings" and it's by a soul singer named Maxwell who, up till this point, I haven't heard of before. Let me reassure you, I'm soon going to change that position even further because this guy is brilliant. This song is one of the most endearing songs I've heard in my life, it's just absolutely gorgeous in every conceivable way. The only gripe I could possibly think of is how he sounds like he's singing "pretty wangs" during the second chorus instead of "pretty wings" (which even the background singers are singing correctly). Despite that minor quibble, this is a fascinating song and quickly became one of my favourite soul tracks of all-time.

9
Billy Currington


Little Bit of Everything





#93: "People Are Crazy" - Probably one of the weaker songs I decided to include on here, but it's a good track nevertheless. Something that always gets me when it comes to country songs are strong lyrics and this song delivers, telling the story of a chance encounter with an old man at a bar. Maybe I find myself actually liking this song because it isn't as lame-brained as most of today's country tracks which blandly boast about drinking beer, watching Duck Dynasty, hitting on blonds and advertising for truck companies. Whereas those songs feel soulless and manufactured, this track feels genuine and surprisingly quite charming as well. I doubt I'll find myself listening to this song much more after making this list, but I was happy to hear it all the same; the live version of the song, performed on Late Night with David Letterman, is much better than the studio version thanks to the choir (it's also worth watching to notice how sarcastic Letterman is when "praising" the band).

8
John Legend


Evolver





#92: "Green Light" (feat. Andre 3000) - Quite possibly my favourite song from John Legend and quite easily one of the best songs of 2009. Even though John Legend is fantastic on this track, Andre 3000 steals the show here with his stunning verse: "so I went hard like Medusa staring at me / I hold her let's go, let's blow this lame n!#%@ factory / she said what kind of girl do you think that I are, the kind that you meet in a bar / you think you can get whatever you want 'cause you some kind of star / no I'm a comet, I just want you woman / hey, if I were you it would be me that I go home with / three, the one and only". The one and only indeed. Andre and John make an incredible pair here and it's clear that Andre brings a new energy out of Legend because he even makes fun of him on his own track: "sometimes you gotta step from behind the piano / let 'em know what's going on / even Stevie Wonder got down sometimes". This is a classy, constantly engaging track that gets better with age.

7
Coldplay


Viva la Vida or Death and All His Friends





#55: "Viva La Vida" - Admittedly I'm kind of sick of hearing this song. It's got a grand, sweeping instrumental section and that's basically all that holds it together for me. The lyrics and singing throughout are fine, but Chris Martin's vocals are what slowly cause me to lose interest in this song. There's no build-up within his delivery, it all feels very one-note and repetitive. Despite that flaw, I still find the song's instrumentals to be incredible and they keep me invested till the very end making this song one of my favourites from this Billboard chart (even though I was hoping to see "Violet Hill", which I feel is a far better song and quite possibly my favourite Coldplay track).

6
Cobra Starship


Hot Mess





#43: "Good Girls Go Bad" (feat. Leighton Meester) - Guilty pleasure? Absolutely. This song had me hooked as soon as the chorus bounced in and made me want to dance around in reaction. It's just a fun, innocent little pop song that feels like a cross between Neon Trees and The Lonely Island. Thankfully they don't take themselves seriously either and shockingly give off this nerdy vibe throughout the track that is kind of awesome. In a world of overtly vapid musicians (such as Chris Brown, Justin Bieber, Jonas Brothers, Pitbull, among many others), Cobra Starship aren't quite a breath of fresh-air, but at least they're clearly having a blast with making fun, energetic party anthems instead of pandering to the teeny-boppers for some easy earnings. Give it a shot if you haven't already, it's catchy and "make[s] them good girls go bad"!

5
Katy Perry


One of the Boys





#36: "Waking Up In Vegas" - A surprisingly not annoying song from Katy Perry. Usually I find myself anywhere between shaking my head and face-palming whenever I hear a Katy Perry track, even "Dark Horse" (which I kind of enjoyed at first) wore out its welcome on me fast thanks to a nauseating beat and lazy song-writing, but this is a rare exception. "Waking Up In Vegas" is actually an extremely catchy song with a great chorus, a fun music video and probably the best moment featured on any Katy Perry song (which happens just after the second chorus): "you got me into this / information overload / situation lost control". Mainly that part is what makes me invested in the song, it's just an unexpectedly awesome delivery from an otherwise vanilla vocalist who isn't very special outside of the studio (let alone inside of it).

4
Kevin Rudolf


In The City





#32: "Let It Rock" (feat. Lil Wayne) - Probably the clearest case of the one hit wonder curse on this list, Kevin Rudolf landed an unusually awesome rap/rock hybrid in the form of his collaboration with Lil Wayne known as "Let It Rock". To put it bluntly, this song rocks. The chorus is awesome, the guitar-solo near the end is great and Lil Wayne is better here than he's been in years (largely thanks to the kick-ass melody that's consistently backing him and Rudolf up). Nothing much has to be said about this song, it speaks for itself quite well. It's just a super-fun, super-catchy track all-around.

3
KiD CuDi


Man On The Moon: The End Of Day





#28: "Day 'N' Nite" - If I could only pick one song out of these ten to listen to for the rest of my days, it would easily be this one. "Day 'N' Nite" is just one of those tracks that reel you in right away with a message that anyone can relate to: loneliness. This is an equally dark, but strangely uplifting song about coping with stress and paranoia. The beat is incredibly subdued and brilliant, meanwhile KiD CUDi's vocals are about as equally subdued and brilliant as well. Overall the song just works outstandingly well and constantly gets better the more I think about it.

2
Shinedown


The Sound of Madness





#26: "Second Chance" - Speaking of subdued, let's take a look at the opposite of that. With "Second Chance" by Shinedown, the vocalist looks to blast every bit of subtlety out of this track with a very shouty chorus. While I do very much like this song, it has kind of lost it's way with me over the years. Though I did enjoy the album very much, songs like "Call Me" and "The Crow & the Butterfly" are amazing, something about this track just lost me a bit. I still find it to be a very positive, uplifting song all the same but I really do wish that the chorus was more held back when looking back at it in hindsight.

1
Lady Gaga


The Fame





#3: "Just Dance" (feat. Colby O'Donis) - This and "The Edge of Glory" represent the only Lady Gaga songs that don't annoy the hell out of me (in terms of the released singles at least). With "Just Dance" she has the perfect balance between weird and extraordinarily catchy without diving into bizarre music videos (which helped to form her ridiculous fan-base). I don't hate Lady Gaga, but I find a lot of her tracks to be extremely pretentious. Here she actually sounds like she's having some fun while singing a song about dancing to help make the night seem better ("where are my keys, I lost my phone"). Hopefully Gaga can return to more ordinary(?) songs such as this in the future because I'd take one hundred "Just Dance"s over just one "Bad Romance" or "Telephone".