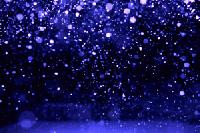 User
Album Ratings 85
Objectivity 81%
Last Active 02-06-14 12:19 am
Joined 01-19-14
Forum Posts
0
Review Comments 3
Songs That Changed My Life!

Once upon a time, Kerrang! magazine had a feature called 'Songs That Changed My Life' and various band members would tell the stories of the songs that changed their life. As wannabe rockstars, it was a dream of my friend's and mine to one day be part of it, though alas, this has yet to see light. So for now, I guess, making the list on Sputnikmusic will have to do...
1
Evanescence


Fallen





BRING ME TO LIFE - Without this song, I might never have started listening to metal. Before this, I was listening to Steps, Westlife, Britney Spears, etc. Basically, cheesy pop crap (i was young and naive, so can you really blame me?). It was me trying to fit in and live a happy-go-lucky life, even though I was going through a really dark time. I tried to resist the pull of this band and this type of music, scared of change and the unknown, but eventually, I gave in and it was the best thing I ever did. Thanks to this song, a whole new world had just opened up to me.

2
Sonata Arctica


Silence





THE END OF THIS CHAPTER - So with Evanescence, part of the allure was that there was a female singer for me to look up to. Obviously with Sonata Arctica however, there was no such thing, so, being the little snob I am, shunned them feeling that they could not relate to me in any way and thus, deserve any of my attention. My dad listened to them often, however, and got into the habit of randomly playing this song, as well as 'Tallulah', on the piano every now and then, and that's what eventually got me. I still found the song quite out of my comfort zone, but I couldn't deny being drawn to the music. And all because of the bloody piano. This is the band that made me want to learn guitar and go to gigs and practice singing harmonies, and while my love for Evanescence has, sadly, faded over time, but thankfully my love for Sonata Arctica hasn't and I hope it stays that way for many more years to come.

3
Nightwish


Once





DARK CHEST OF WONDERS - Okay, so I'd finally come to accept that metal music was good, but when my dad started listening to Nightwish, I was just confused. It was like, opera, but with metal music as the backing. What an odd combination! However, with me being an aspiring singer all my life and warming up to the idea of metal music, I couldn't help but find them strangely interesting, and once when I thought my dad wasn't around, borrowed his 'Once' CD and attempted singing along to it, just to see if I could. The embarrassment I felt when I realised he'd overheard me was insane. After that, I was determined that it had been a one off, but the pull to try again, especially after having found Tarja's vocals so hard to match, was too great and I finally had to fold and admit to somewhat liking them. Thanks to Nightwish, I have been able to discover and appreciate other female-fronted metal bands such as Epica, Within Temptation and Lacuna Coil, as well as push myself to improve my singing.

4
Zico Chain


Food





PRETTY PICTURES - I really, really disliked this band when I first heard them. Their music was so raw, so basic, so simple. Hardly note-worthy when compared to the grandeur of bands like Nightwish. But when I sat down and listened to this song, I couldn't deny that there was something about that rawness that I found appealing, so much so that I was very shortly after inspired to write a song vaguely stylized after it. My first ever song. Excited by this sudden burst of inspiration, I formed my first 'real' band and started spending all of my free time writing music, and though my band is now dead and my writing has hit a block, I'll always a appreciate the brief spark this song gave to me.

5
Elliot Minor


Elliot Minor





PARALLEL WORLDS - This song and this band changed my life in such a big way. The song itself is so insanely catchy, it's no wonder that despite my initial indifference, I was quickly won over. This band gave me my second spark. I was able to write music again, albeit rather different from what I had written before. And I know it was mostly all in my head, but while this band was at it's peak, so was I in my life. I've had so many wonderful memories made with this band to thank and am so glad to have had this band in my life. Thank freaking goodness I didn't change the channel when this song first flashed across my TV screen.