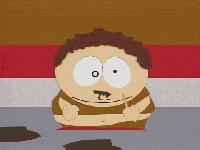 User
Reviews 12
Approval 54%
Album Ratings 780
Objectivity 57%
Last Active 03-18-18 6:28 am
Joined 01-18-14
Forum Posts
0
Review Comments 6,133
Blindside Ranked

Blindside is a christian rock band that has had quite an interesting career. They started out with a very aggressive nu-metal sound in the vein of Korn and Deftones in the late 90s, and slowly mutated into an accessible alt-metal/rock outfit that would not feel out of place on the radio. The way they have matured over the course of their albums and managed to stay relevant rather gracefully is something many bands of their ilk could have taken a cue from. Overall, Blindside is an above-average band but are propped up by the amazing talent and charisma of lead singer Christian Lindskog who is one of my favourite singers of all time. Whether he is screaming his heart out with rage or belting out infectious clean-sung hooks, his incredible set of pipes never fails to elevate the material to a higher plane.
8
Blindside


With Shivering Hearts We Wait





Blindside's unofficial farewell album is my least favourite, mostly because it's by far the album most disconnected from its roots. The signature aggressive sound is utilized only a few times and they are far between. This is a very glossy, modern rock album washed over with layers of electronica and strings. It's very catchy but the fiery anger of youth is mostly replaced here by reflective introspection. It's not a bad album at all, it just doesn't fill me up, like a slice of cake that turns out to be mostly icing; it's enjoyable but fleeting. The album does begin and end in rather spectacular fashion.

7
Blindside


With Shivering Hearts We Wait





Opener There Must Be Something In The Water is a huge arena rocker in the vein of The Great Depression, while closer There Must Be Something In The Wind serves as an actual farewell for the band in a bittersweet way and the song is the shining star of the entire album. Although I've never really connected with Christian's 'praise god' lyrics, his faith is front-and-centre as Lindskog sings intimately about his own future death in chilling fashion, 'waves arrive like thunder, I'm not scared to end up under. Wash away my heartache that's creeping in, I'm not scared to lose my skin' he moans during the chorus in what is one of his most spine-tingling performances.

6
Blindside


The Black Rose





This EP was mostly a stop-gap for their final album, but this is an overlooked gem. Although this EP finds Blindside working mostly within their comfort-zone, the opener and closer are both tremendous. Opener The Way You Dance is a big electronica-ladden post-hardcore number that is both cutting and infectious, while the closer t/t is a plain acoustic/vocal track that slowly builds in intensity until Lindskog is blasting on the acoustic strings and belting out his incredible vocals.

5
Blindside


A Thought Crushed My Mind





While Blindside's first album was pretty nu-metal, this sophomore release is firmly in the hardcore arena, making this by far the most aggressive and disgusting record by the band. While there are some hauntingly melodic moments on this record like Lindsog's eerie vocals on the chorus of King Of The Closet or the verses of My Mother's Only Son, this album is mostly an exhausting beatdown to experience, though one that I really appreciate.

4
Blindside


The Great Depression





A strange and eclectic album from Blindside. While it's mostly taking things further into a more melodic direction, there's still some vestiges of the band's metal roots left, and they are fabulous. Highlights include the banging Fell In Love With The Game as well as the addictive opener This Is A Heart Attack which alternates between funky, jazzy, forlorn verses and a huge wall-of-noise chorus. Meanwhile, Yamkela is a song about an AIDS-ridden orphan that Lindskog befriended in Africa during a relief mission, and it's a nasty yet dynamic piece of work; 'I've got gunpowder burning under my skin' Christian screams over an unhinged main riff, his vocals crackling like broken glass before the track bottoms out with a huge stop-start breakdown that is interspersed with haunting piano chords and his nerve-wracking screams. But the album also has a soft side as exemplified by the gorgeous and unforgettable electronica-ballad My Alibi.

3
Blindside


Silence





This is considered by most to be their best album, and for good reason, but in my opinion it's way too front-loaded. The front half of this features some of the band's most iconic material but it overall lacks that extra something to push it over the top. Despite that, tracks like Pitiful, Sleepwalking and Cute Boring Love display the band firing on all cylinders, melding addictive hooks with big cathartic crescendos.

2
Blindside


About A Burning Fire





This is a sentimental album for me, and where Blindside really started to transition away from alt-metal to a more radio-rock sound with mostly excellent results. With far less anger present on this release, it still conveys a wide spectrum of emotion and intensity. The stripped down ballad Roads and the dream-like Cranberries-esque Shekina are highlights as they cut the distortion and get wonderfully intimate, while on the opposite side of the spectrum, the t/t is the most intense cut not only on the album, but in the band's entire career. 'I thought about fire in the sky, I thought about fire burning in your eyes' Lindskog screams right out of the gate like a man being immolated over crushing guitar grooves. The song eventually settles down into a gorgeous show-stopping piano piece before building back up to a face-melting crescendo where Christian screams and wails with such piercing agony that you're left a shivering wreck as the album fades out with waves of guitar feedback.

1
Blindside


Blindside





But my favourite Blindside has to be their underrated debut s/t from '97. This album is heavily influenced by Deftones' Adrenaline which is my favourite nu-metal album of all time and this follows it very closely with epic results. This album is so nasty and pissed off you would never think this wall of noise and screaming guitars was the product of die-hard christians, but I always enjoyed this dichotomy; While I don't connect with Londskog's faith, this music is filthy and unfriendly and I connect with that aspect. Lindskogg is a man possessed on this thing, whether it's his haunting sung melodies on Born or his unhinged babble and shredding screams on Invert, he is just a force of nature and the beating heart of this album. An overlooked genre masterpiece.