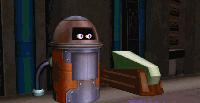 User
Reviews 14
Approval 89%
Soundoffs 52
News Articles 10
Band Edits + Tags 80
Album Edits 54
Album Ratings 542
Objectivity 78%
Last Active 11-26-17 10:43 am
Joined 11-24-13
Forum Posts
33
Review Comments 11,781
Guitars are boring

Or more specifically, the electric guitar, particularly with rock. It's as if riffs just don't appeal to me anymore as they've never sounded so bland, regardless of genre. I think the issue is that it just doesn't offer the sonic variety and new sounds that I'm really craving for these days and when I hear a riff-orientated song, it's like the band are just shouting at me: 'Hey, did you know how AWESOME the guitar is? let me shove it in your face and put it in every crevice of this song'. I haven't felt the 'this riff goes hard' in ages and bands like Ghost are sounding dull even before the corny vocals arrive. Also finding it strange that the guitar, of all instruments, is so embedded in western music as much as it is.
1
Everything Everything


Get To Heaven





I seem to take more enjoyment from bands that use the guitar sparingly at the right moments, or just not as all, like on To The Blade and No Reptiles.

2
The Darcys


Warring





Or simply when the guitar is quite far back in the production and it's not so in-your-face, e,g Hunting.

3
Batushka


Litourgiya





Black Metal appears to be the exception, where I can still listen to a lot of it without getting sick of tremolo for some reason.

4
Bring Me the Horizon


That's the Spirit





Even the first song, Doomed, of this shitty album uses guitars sparingly in a way where it makes it more interesting than so many other things from last year. The first time you actually hear a guitar is the first chorus, it's pretty simple and not overbearing either.