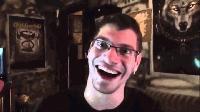 User
Reviews 2
Approval 67%
Soundoffs 21
Album Ratings 2140
Objectivity 96%
Last Active 08-10-18 12:34 pm
Joined 08-27-13
Forum Posts
0
Review Comments 140
disappointing albums
1
Weezer


Pinkerton





praised by many, i can't share the feelings for this band in general. why? the most titles sound like radio friendly pop-rock, and that's it. just nothing special in it. catchiness OK, lyrics...average, music...heard one to many times. not a horrendous effort, but nothing special either, i fear.

2
Silverstein


I Am Alive In Everything I Touch





Silverstein had made a couple of bad/average albums before, but "This is how the wind shifts" changed my view of this band, that they were able to make another good album was one too many expectation.

3
Fugazi


Repeater

4
Guided by Voices


Let's Go Eat The Factory





fuel is out, tank is empty. always quit when it's at the best, before it get's worse. i mean they (he) is still full of ideas but they aren't on par with the older ones, anymore.

5
Manchester Orchestra


Mean Everything to Nothing





also a huge let down from what the critics said about this. a few good songs but rest is average to me.

6
The Tallest Man on Earth


Shallow Grave



i hate the vocals, i hate the banjo sound, might be catchy but after all it's a bad try to sound like Bob Dylan.
creativity is there but the outfit isn't great.
7
Bon Iver


Bon Iver, Bon Iver





might sound good to some, didn't sound good to me. bright soundscapes, bright, soft vocals, nothing really appealing.