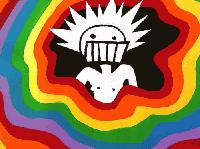 User

Reviews 39
Approval 91%

Soundoffs 104
News Articles 23
Band Edits + Tags 3,215
Album Edits 207

Album Ratings 1129
Objectivity 74%

Last Active 12-09-22 12:08 am
Joined 08-22-13

Review Comments 39,988


A Question About the Upcoming Genre Tags
1
The Cars


The Cars





Are all old tags on band pages going to be removed or will they stay?

2
Talking Heads


Remain in Light



Hear me out:

Let's say *new wave* is added to the website. Naturally, people will start tagging Talking Heads new wave, but imagine there are so many old votes for post punk, funk, and experimental that new wave doesn't make top 3 because like 30 inactive users tagged it experimental 7 years ago. The current base knows "new wave/funk/post punk" is way more fitting and that maybe new wave should even be their top genre, but it's just too many votes to counteract it, and asking the mods to remove it wouldn't work since "experimental" isn't a troll tag or anything.

This example would work for most popular artists that would be getting the new tags.
3
The Police


Synchronicity



So yeah, that's my case of blanking all current genre tags on band pages once the new ones are implemented.

What do you think?