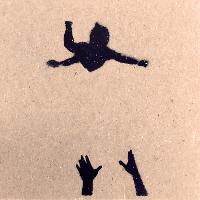 User

Reviews 61
Approval 94%

Soundoffs 16
News Articles 25
Band Edits + Tags 876
Album Edits 715

Album Ratings 1853
Objectivity 76%

Last Active 01-01-70 12:00 am
Joined 01-01-70

Review Comments 22,810


Can I interest you in Shiner?

'The Shiner committee of sputnik' (forced involvement only, no voluntary joining, 50$ leaving fee), consisting of myself, johnnyofthewell, davidyowi, ezzomania, kkarron, constantchange, rawmeeth38, senetrix 666 and your cooler older cousin, is inviting you to participate in the resurgence of Shiner interest. Benefits include being in the know, enjoying a Hum adjacent band thats better than Hum (sue me), other things.
1
Shiner


Lula Divinia (Remaster)





mathy, dreamy, grungey, spongey, im better than you, bastard, missing 90s classic -https://www.youtube.com/watch?v=rlrxLvGP48g

2
Shiner


Starless





the first foray into space rock strong alt rock vibes, missing 90s classic, transitional record -https://www.youtube.com/watch?v=HUZmN1cw5Tc

3
Shiner


The Egg





recorded and produced by matt talbot of hum before shiner would break up. fully space rock/post hardcore i dunno. its about eggs. - https://www.youtube.com/watch?v=eRLSKw1ZCDU

4
Shiner


Schadenfreude





the 2020 comeback i havent heard

5
The Life and Times


The Life And Times





vocalist would end up here

6
Season to Risk


Season to Risk





band members were in this

7
Every time i die


New Junk Aesthetic





https://en.wikipedia.org/wiki/Josh_Newton josh newton was shiner's bassist, wow thats cool kids!