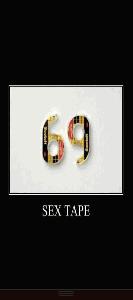 User
Album Ratings 351
Objectivity 58%
Last Active 08-15-13 2:53 pm
Joined 08-15-13
Forum Posts
0
Review Comments 48
Intimate Venues Vs. Large Shows Vs. Festivals

Which are your favorite?
1
Locktender


Kafka



Intimate venues. get a chance to talk with tge ban maybe. i think there's generally a higher
appreciation for music at this type of show.
As far as this one went, They were absolutely stunning. I'm not sure if I've enjoyed a show more
than this one. The guys in this band also seemed like the most down-to-earth people in the world.
The atmospheric aspects of this group encompassed the whole venue and it was breathtaking. And
the energy that they possessed was unreal. The openers: The Gamma Foundation: Fun to listen to.
Like a more alternative version of Karnivool. Didn't stick with me too much though Roots and Ruins:
These guys were outstanding. Instrumental post rock/metal with a lot of progressive elements. They
are one of the most solid bands I've ever seen live. It's hard to describe them. The ambient sections
worked seamlessly with the heavy sludge parts, and the technical portions. The entire crowd was
impressed with thhe drummer, who happened to be 17 years old.
2
The National


Trouble Will Find Me



Large Shows. They tend to be more produced, a little more of an experience as far as lights and
effects go. Maybe some better equipment, just not as personal.
This show was outstanding. I showed up late though. I missed the first song of theirs so not too
bad. They really impressed me as far as the pure quality of sound. And their energy was really
high, especially in comparison to some of the droning parts they have.
3
The Dillinger Escape Plan


One of Us is the Killer



Festivals. A lot more music, that's for sure. But a lot of the time, you are bound to really not like
some of the line-up.
This festival was alright. The Ocean was most likely my favorite. They are just an jaw-dropping. I wanted more Precambrian though. AAL was
impressive. Toast-in-a-basket (tosin abasi) is incredibly good, just wanky. Cattle Decap was better than expected. Norma Jean was nothing special.
Revocation was enjoyable. But I don't like periphery, yuck. And Dillinger was exciting and I really enjoyed their antics, even if they can
take away from the music at times. It was awesome to see them though, I've always wanted to say I've been to a Dillinger show and seen the shit
they do. Not to mention the sounded damn good as well!!!