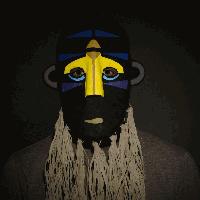 User
Reviews 1
Approval 100%
Album Ratings 41
Objectivity 61%
Last Active 08-10-13 1:17 am
Joined 08-10-13
Forum Posts
0
Review Comments 2
The Top Dawg Of Black Hippy

Here's how I rank the members of Black Hippy. Where does each emcee fall for you guys?
1
Kendrick Lamar

I can't imagine that putting Kendrick at number one will come as much of a surprise
to anyone. From GKMC to various cyphers and features to his "Control" verse,
Kendrick's entrance into the game was something desperately needed in hip-hop.
2
Jay Rock

I'm a fan of both Jay Rock and Ab-Soul, so their order is solely a matter of personal
preference. I love Jay's throwback West Coast style, in both his gruff voice/flow
and production. I may be biased due to "2001" being one of my favorite hip-hop
records, but this style has always been one of my favorites.
3
Ab-Soul

My love for Ab-Soul is more from an emcee perspective. He has a unique style that
he weaves into some intricate and captivating verses. Not to mention that he
helped to create one of the greatest cyphers I've heard as part of the 2013 XXL
Freshman Class series (With equally impressive contributions from Joey Bada$$,
Action Bronson and Travi$ Scott). My only gripe is that his production and feature
choices are not always my favorite.
4
ScHoolboy Q

Q is the only member of Black Hippy I dislike, but my distaste for him is fairly
intense. I find most of his lyrics to be pretty terrible, and when he does spit a
dense line or verse, the blow is severely softened by his obnoxious voice and adlibs
(His "YACH YACH YACH" is great, but other than that...). While this style of "Party
Rap" isn't really my preferred subgenre of hip-hop, I feel that other emcees such as
A$AP Rocky and Danny Brown have found ways to take the same subject matter
that Q covers and spit it in a much more interesting way.