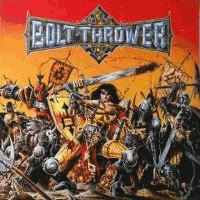 Emeritus
Reviews 104
Approval 98%
Soundoffs 163
News Articles 49
Band Edits + Tags 146
Album Edits 132
Album Ratings 3180
Objectivity 73%
Last Active 07-06-20 7:41 pm
Joined 07-13-13
Forum Posts
2,046
Review Comments 10,774
Saw While She Sleeps last night

.....who may or may not have been opening for Asking Alexandria and Bullet for my Valentine. Don't really follow those two as much as Sleeps but I can't really take anything away from any of the performances, they were all bomb.
1
While She Sleeps


Brainwashed





This is the second time I've seen Sleeps and they were just as powerful live as the first time. Even if you don't like their sound, you just can't say anything negative about their stage performance. Just nonstop energy, intensely heavy grooves and anthemic sing alongs. They got really jived on set time though. I was a tad late to get inside just because of the lines, I think I only missed a song or two but by the time I was inside they only played about three or four songs before leaving the stage. The crowd could've given them more love but they did well with what they had.

2
Asking Alexandria


The Black





I don't really listen to these guys as religiously as I did in my teens, but I still remember their old albums fondly. I've been pretty skeptical of them since Danny left, because studio recording wise his replacement simply doesn't measure up. Was pleasantly surprised to see that their new frontmen could not only perform all the material well live but had a much more energetic stage presence. Also Ben Bruce has as much if not more stage presence as their true frontman. Set time was also not as long as I expected, but it was marginally longer than Sleeps' and they had a really good light show.

3
Bullet For My Valentine


Venom





Like with AA, I don't really follow these guys anymore. Hell I outright didn't like their last few records, rather than just not really listening to them as much. Was pretty skeptical of their live performance considering some videos I've seen in years past, but they totally surprised me. Very long, flashy set with tons of stage presence and a great light show. Played primarily their older better songs, although the few tracks off Venom that slipped in did stick out a bit awkwardly. Very, very fun to watch.