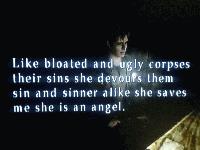 User
Reviews 20
Approval 98%
Soundoffs 1,343
Album Ratings 1710
Objectivity 66%
Last Active 01-17-20 5:33 am
Joined 06-28-13
Forum Posts
3
Review Comments 921
Round's Favorite 101 Albums of 2018

ya boy is back for the winter (read: back to post this list and skate out of here). 2018 was a wonderful year for music and another weird year for yours truly. Hopefully you great people had a wonderful 2018 both musically and in life, and may your 2019 be even better. And if you're wondering why this list has more detail than the last three, it's because these descriptions were going to be soundoffs at one point in time but are now just simply musings. Still, I like the way they turned out, even if they make this "TL;DR: The List"
101
Tangents (AUS)


New Bodies





(Genre: Nu Jazz / Ambient / Post-Rock) Mixing nu jazz with some electronic ambient and some post-rock, the songwriting here is a never-ending river of progressions, with quite technical, but also quite atmospheric, instrumentation layered on top of itself making the sound quite dense. It's easy enough to follow as the songs start, but as more and more things get added, taking all of it in isn't a task easily done in one listen. The production is very crisp and gives the instruments their needed space and some pretty nice tones as well, which definitely helps when trying to digest everything going on. Let's also give a hand to some honorable mentions: [i]Soft Hell[/i] by Pill, [i]YBN: The Mixtape[/i] by YBN, [i]Second Yard Botanicals[/i] by Paul Frick, [i]Life Is Somewhere Else[/i] by Daniel Spaleniak, [i]Across Deaths[/i] by Malthusian, [i]Solas[/i] by Scandinavian Star, and [i]Lou Rebecca[/i] by Lou Rebecca. Best song: "Oort Cloud"

100
Ski Mask The Slump God


Stokely





(Genre: Southern Hip-Hop / Trap / Pop Rap) So, the endless-flow-possessing super saiyan of wordplay that is Ski has finally released his debut album, and it just may be the best thing he's ever done. It's not as lyrical as [i]BEWARE THE BOOK OF ELI[/i], not as hard-hitting as [i]Drown-In-Designer[/i], and not as clever as [i]YouWillRegret[/i], but it's got each of those things in smaller doses, making it easily the most well-rounded performance $ki has ever given, complete with some of the wildest flows he's ever employed. The production, like most of his projects, is kind of hit or miss, but the ratio of hits to misses is the highest since his debut mixtape, with some seriously high highs here and lows that aren't bad, just middling. The features (other than Juice WRLD) leave things to be desired, but everything out of the mouth of Ski is effortlessly excellent. Best song: "Nuketown"

99
Alien Boy


Sleeping Lessons





(Genre: Power Pop / Dream Pop / Shoegaze) While it's not the most original combination of power pop and dream pop, Alien Boy's debut is an album with loads of potential. A band that describes themselves as "loud and gay", Alien Boy mixes the beautiful fugue states of dream pop with the punky nature of power pop with the utmost synergy, and though the songwriting is pretty standard for the style, even if above-average, they show a firm grasp on all the tenants of the subgenres and are truly masters of this sound even now, just one LP in. Basically, they sound like they've been doing their whole lives, and sound supremely confident as a result. The lyrics, hooks, and general atmosphere all give off an air of melancholic nostalgia for someone, and this feel is never truly broken throughout the runtime, getting some catchy moments in as often as the emotional ones. Best song: "Depression"

98
Dearly Departure


Genesis





(Genre: Outsider House / Tech House) This is actually quite the promising debut, and nowhere is that more apparent that on the opening tandem of "Serpent" and "Own Perceptions", the former of which is a layered and spacey work of outsider house with the latter being heavily ambient-influenced and ethereal, showing a great producing range from the man behind the project. The next six tracks fiddle around with vocal samples or otherwise featured passages, funkier rhythms, and a bit more repetition; they're all very solid tracks, though a couple of them can outstay their welcome a tiny bit. All this said, it's still very solid stuff, but if Dearly Departure really wants to wow, he should continue on the path set by the one-two punch to open this thing, and craft even deeper records out of that. Best song: "Own Perceptions"

97
Lil Peep


Come Over When You're Sober Pt. 2





(Genre: Cloud / Alt-R&B / Emo Rap) Well, if we were going to get a posthumous Lil Peep album, at least it was completed by someone who he trusted very much, his right-hand producer smokeasac. It could've been a whole lot worse, as evidenced by the shameless cash-grab record of what were basically unfinished demos in XXXTENTACION's [i]Skins[/i], an album made solely to profit off of the name of a dead man. Thankfully the material that makes this Peep record is treated with respect and dignity and actually turns out pretty nice. Sure, maybe it's a bit overproduced in places, but it's not like he wasn't going towards a more cleanly-produced sound with his last record, so it makes sense. Truly hope his loved ones are doing well, and R.I.P. Best song: "Sex With My Ex"

96
Boygenius


Boygenius





(Genre: Indie Folk / Indie Rock / Singer-Songwriter) When Julien Baker, Phoebe Bridgers, and Lucy Dacus, three of the leading women in the indie scene right now, formed Boygenius, there was understandably a lot of hype, as potential supergroups usually garner. Fortunately for me I never actually caught wind of this project until mere months ago, so I avoided getting caught up in hype or anti-hype, which is always a good thing. Basically, this EP is just three lovely-voiced women coming together to play gorgeous guitar lines and sing about heartbreak and depression, and it's so perfectly simple and wonderfully beautiful that it's hard not to fall in love with it. The talent these three women have overlaps a bit, but not as much as you'd think, and if they're on an even keel with enough room to breathe like they are here, they're quite symbiotic. Sweet. Best song: "Stay Down"

95
DJ Nigga Fox


Cranio





(Genre: Afro-House / Footwork / Kurudo / Gqom) DJ Nigga Fox has been one of the most creative producers in the world of house music in the last five or-so years. Considered to be a big name in the creation of Afro-house, that genre is more of an umbrella term for what he's actually able to do, mixing styles like Kurudo, footwork, and acid house with the overall Afro-house aesthetic. This latest EP of his exemplifies this as well as any of his other EP's, with the skittering, almost schizophrenic compositions weaving in strange samples and rhythmic structures as seamlessly as possible. It's honestly a joy to hear all of the influences come together in someone who has a knack for this unconventional structuring and progression, and someday, when or if his debut full-length is released, he'll be able to show it even further to the masses. Great stuff. Best song: "Poder Do Vento"

94
Brothers Osborne


Port Saint Joe





(Genre: Contemporary Country / Country Rock) Like Chris Stapleton so excellently displayed last year, you don't need to do a whole lot to make a good country album. The literal brothers known as Brothers Osborne know this just as well as he does, and showcase their chops in contemporary country songcrafting beautifully on their sophomore outing. You've got your fervorous party-rocking numbers that go high in catchiness while staying low in seriousness and you've got your contemplative, melancholy numbers dedicated to lost love and memories, and sometimes you get a solid middle ground that works in both upbuilding and nostalgic avenues. This is all to say that this record is a very consistent and well-rounded affair that doesn't skimp on quality at any moment, a statement that their debut record was no fluke and that these two are a duo to watch for. Best song: "I Don't Remember Me (Before You)"

93
Parcels


Parcels





(Genre: Funktronica / Nu-Disco / Indietronica) This is one thing and one thing only: a good time. Parcels have been floating around for a couple years now releasing various singles, and finally their debut is here, and it pretty much cashes the checks that Parcels wrote with those singles and gets even more in return. Each song, whether it's a more groovy number meant to make you dance, or a more atmospheric song that leans on the electronics present, has its own personality, but there's no personality that isn't at the very least conceptually positive. It's a feel-good album through and through, not just because of the danceable, often catchy songs whipped up by the group, but because it shows said group getting off on the right foot and realizing their original potential while continuing to flash some more. Best song: "Exotica"

92
Animal Collective


Tangerine Reef





(Genre: Ambient / Drone / Neo-Psychedelia) This is one of Animal Collective's most unique, and to this point underrated, records yet. It does this by being not only the most nautical of their albums, but also their most ambient, and maybe their most low-key and quaint depending on whether or not you think [i]Campfire Songs[/i] has it beat in those departments or not. Despite this, to say that the album is easy-listening would be a disservice to how the record operates: each song is a tense, subtly beautiful journey through an underwater environment that leads directly into the next, creating a long, patient ambient escapade that cannot be appreciated without patience on the listeners part. With an atmosphere as potent as this, you can't help but think that Animal Collective may just be getting back to what made them a legendary indie band in the first place. Best song: "Buxom"

91
Portrayal of Guilt


Let Pain Be Your Guide





(Genre: Screamo / Sludge Metal / Emoviolence) These dudes play an incendiary mixture of screamo, emoviolence, and sludge that both rips apart and crushes down, but that's not quite as adequate a description as it sounds. The vocals are straight from extreme metal, and the furious emoviolence sections come dangerously close to black metal on many an occasion. It many respects, it sounds like an updated, darker, sludgier version of Bucket Full Of Teeth's ambient-influenced EP's, and it's over just as quick. Maybe the compositions aren't the most original when the sections of songs are taken by themselves, but together, along with the choking production on the guitars and bass with the clarity of the drums, makes this one of the most unique screamo releases to come out since Ghost Of A Dead Hummingbird's [i]Under The Ultraviolet Light[/i]. Best song: "Daymare"

90
George Clanton


Slide





(Genre: Chillwave / Hypnagogic Pop / Dream Pop / Synthpop) That's a grandpa's outfit if I've ever seen one. It seems crazy to me that [i]100% Electronica[/i], was released three years ago, so fresh it sounds even today. This is somewhat of a departure from that sound, being far less ethereal and hooky, and more contemplative and groovy. The album is easily Clanton's most danceable work, focusing on rhythm just as much as synths and melodies. That isn't to say it doesn't have a gorgeous atmosphere, though, as it certainly does, even if it is more or less just a muted version of his debuts atmosphere. Songs like the effortlessly danceable "You Lost Me There" and the equally fun title-track have already become some of the best and most memorable work that Clanton has done so far, and ultimately the record is another notch in the belt of one of chillwave's best artists. Best song: "You Lost Me There"

89
Kamasi Washington


The Choice





(Genre: Spiritual Jazz) A choice of what? Of whether to destroy your vinyl or not? At least Kamasi's giving you something, it could've been one of the biggest vinyl troll jobs of the decade if there was no EP. Anyway, somehow, I like this, a companion EP to the humongous [i]Heaven & Earth[/i], almost as much as the record its accompanying. It's definitely more concise, and a bit more memorable too. If it weren't for the fact that I'm sure this has little to do with the quality of the music, but with how much music you have to listen to in one sitting, I'd put this above the album proper. That said, you could've traded these five songs with any five from the album and the effects of both releases would be more or less the same, I'm sure. Still, as an experience I really enjoy this, even if it is just a sort of B-sides EP to a much larger and more ambitious work.

88
Converge


Beautiful Ruin





(Genre: Hardcore Punk / Metalcore) Surprise Converge? I'm honored to have lived to see it. Anyways, this is an EP made up of "leftovers" from [i]The Dusk In Us[/i] sessions, but it's not like these songs aren't good enough to be on the album; they're just not the style Converge was going for with that album. Case in point: these are the punkest collection of Converge tracks since [i]No Heroes[/i], with "Melancholia" being the purest of them. These songs are fast. REALLY fast. That they're still playing with this level of intensity is insane in and of itself, but that their songwriting prowess is still going strong, even in a style they haven't really worked on heavily in twelve years, is possibly the most impressive thing. I've said it before and I'll say it again: long live the Salem road dogs. Best song: "Permanent Blue"

87
Thou and Ragana


LET OUR NAMES BE FORGOTTEN





(Genre: Sludge Metal / Doom Metal / Atmo-Black) And thus, one of the best sludge metal acts ever ends what is their most successful year with another couple of stompers. They're not the only ones invited to the party, though; Ragana, a duo of ladies who have a knack for some doomy sludge and even some post-metal, has three creations of their own on this split. Each song by both bands seem to represent an era for themselves. The first couple Ragana tracks could be from [i]Unbecoming[/i] or [i]Wash Away[/i], while the last track could fit into [i]You Take Nothing[/i] easily. The first Thou track could've fit into [i]Magus[/i], while the second could've fit into [i]Summit[/i]. Basically, if you liked any era from Ragana, you'll find something to love here, and if you liked Thou's early stuff or the stuff they're doing now, you'll also find something to love. Best song: "The Void"

86
mewithoutYou


[untitled] e.p.





(Genre: Art Rock / Indie Folk / Indie Rock) Jesus Christ. Literally. I don't know who else but Jesus could've gifted these wonderful people with the ability to make fantastic project after fantastic project, but here we are. This is both mewithoutYou's best EP (not as short as [i]Other Stories[/i] and not as fillery as [i]Pale Horses: Appendix[/i]), but also their most stately and restrained. There's even a track here that sees mewithoutYou try their hand at some ambient music, segueing it into a beautiful indie folk track that is as heartfelt as is it catchy. The EP acts as a companion EP to the untitled full-length that the band is released in October, an album you will see much higher on this list, so in my eyes, mewithoutYou kept their string of fantastic full-lengths going strong, dating back to their debut record. Best song: "Kristy w/ The Sparkling Teeth"

85
Between the Buried and Me


Automata II





(Genre: Progressive Death Metal / Progressive Rock) I told myself after the first pat that I'd check this here second part out more or less for the sake of completionism. Needless to say, I didn't think that this record was going to be anything great. But oh, how wrong I was, because this is hands down the best BTBAM work since [i]Parallax II[/i]. It's clear now why they split the record into two parts (though I sincerely believe the material from [i]I[/i] would sound even better as part of a whole [i]Automata[/i]), because this stuff is far, far more weird than anything on the first part. This is an all-killer-no-filler extravaganza of progressive death metal, with some of BTBAM's best softer sections showing and what it is to date Tommy Rogers' most diverse vocal performance on a BTBAM album. I never thought I'd be saying this in the year of our lord 2018, but BTBAM is back. Best song: "Voice Of Trespass"

84
Metro Boomin


Not All Heroes Wear Capes





(Genre: Trap / Southern Hip-Hop / Pop Rap) This chronicles the return of recently un-retired producer Metro Boomin', a man who's skill behind the pad makes him mainstream trap's hottest commodity, and it's unsurprisingly great, but surprising in [i]how[/i] it is great. Basically, this is one of the most cinematic and beautifully-flowing trap albums of the decade. Each song flows effortlessly into the next, with most of the features really showing out (21 Savage, my goodness) and Metro laying down some of his most sample-laden and intricately-layered beats yet. There's a couple of clunkers, most notably the one before excellent closer "No More", but on the whole it's pretty darn consistent and really fun. Still, closer "No More" reminds one just how not fun the life of famous people can be. Best song: "Up To Something"

83
Ghost Spirit/Frail Hands


Split





(Genre: Screamo / Emoviolence) This is exactly what I want out of an emoviolence/screamo record in the year of our lord 2018. Ghost Spirit's side is exceedingly heartfelt, passionately melancholy screamo that doesn't skimp on moments of raw aggression but usually reserves itself towards the more melodic side of the genre, lending itself to some subtly catchy moments like the one-two punch that ends their side in "Skull" and "In Parting". Frail Hands goes for an emoviolence approach here, so naturally they're more harsh (the vocals alone prove this), but they can get softer too, like on their very own one-two punch that opens their side in "The Image Of You" and "Mortar And Pestle". Both sides have full, punchy production that gives an air of uneasy anxiousness to the songs, fitting their desired moods effortlessly. Best song: "Collateral"

82
MAtt Ox


Ox





(Genre: Trap / Cloud) How is this freaking fourteen year old kid making better rap songs than more than a handful of mainstream rappers in more or less the same subgenre? Lil Xan can hold no candle. Lil Yachty (besides his first tape) can't beat him. Of course, it's not often you get help from Working On Dying, one of, if not the, best producer collectives going right now. This is a short but incredibly fun listen, as many of the tracks here showcase a different delivery or flow from the young man, complete with catchy hooks and goofy-but-endearing adlibs. The beats are all in Working On Dying's trademark futuristic trap sound, with synths, chimes, and all manner of icy sounds and melodies dominating things. The kid himself has a lot of realized potential, but shows even more unrealized potential that is quite exciting. Best song: "Trident"

81
Cloud Nothings


Last Building Burning





(Genre: Indie Punk / Emo / Noise Rock / Post-Hardcore) With Cleveland taking a couple of L's this year due to LeBron James leaving the Cavaliers and Machine Gun Kelly being bested in his beef with Eminem (though to be fair, no matter who won that beef, we all lost), it's nice to see Cloud Nothings are a good band again. This is unequivocally their best work since [i]Attack On Memory[/i], and a massive improvement over the boring indie rock of [i]Life Without Sound[/i]. It acts as a darker version of [i]Here And Nowhere Else[/i], with the mood of the record being a melancholic longing for better days and a clearer head. The riffs here are nice, but it's the impassioned drum performance and gruff vocals that really steal the show here, making it a blast to hear initially, with the songwriting making it an emotional rollercoaster on consecutive listens. Best song: "Offer An End"

80
Frank Ocean


Endless





(Genre: Ambient Pop / Alt-R&B / Neo-Soul) You probably at least know about this even if you haven't heard it; it was the visual album that was released at the same time Ocean's avant-pop opus [i]Blonde[/i]. Now it's been given a CD quality release that changes things around a bit but ultimately succeeds in bringing out the subtleties of the record that were previously obscured. It's less grandiose and more heavy on purely pretty atmospherics, but the way the songs flow into each other without spending too much time on a single idea give the album a somewhat unrestrained and loose feel, as if the music is floating upon the air it creates. Ocean himself is marvelous as usual, with his cover of The Isley Brothers' "At Your Best (You Are Love)" stacking up as one of the covers of the decade thus far and setting the tone for a beautiful and comforting album of ambient avant-pop. Best song: "At Your Best (You Are Love)"

79
Kodak Black


Dying To Live





(Genre: Southern Hip-Hop / Trap) Perhaps the most important quality that young Kodak possesses is unwavering consistency. Kodak's second full-length record sees him do everything he did on [i]Painting Pictures[/i] and even more, doing them all with an ever higher quality than the last time around. His rapping on here is only matched by [i]Project Baby 2[/i] and [i]Institution[/i], but the beats here follow the more cloudy and melancholy sound of [i]Heart Break Kodak[/i] whilst also having some throwback beats in the vein of "Slayed" or "Versatile". There's no tracks that are exclusively dedicated to relationship problems, which have infamously been a weak point for Kodak besides the aforementioned mixtape, so each song is marvelously consistent, with most features doing at least a solid job. Basically, Kodak Black remains a paragon of consistency in this game. Best song: "Close To The Grave"

78
Anderson .Paak


Oxnard





(Genre: Neo-Soul / Synth Funk / West Coast Hip-Hop) I really feel like that collaboration with Knxwledge under that NxWxrries moniker helped shape Anderson .Paak's vocal style here on his third full-length and honestly, the album is given a lot of personality because of it. .Paak's inflections almost remind one of a tuned-up, masterful version of Kendrick Lamar's pitch-shifting escapades, almost like "Institutionalized" in the inflections. That the production is at once more layered, but simpler in its approach to songwriting and the feel of the songs themselves gives the project a mature and refined feel, often matching .Paak's self-conscious and socially conscious lyricism. The record isn't without its humorous moments either, usually involving his love life, if you could call it that, but any moods here feel genuine and natural, wether funny or serious or sexy or otherwise. Best song: "Brother's Keeper"

77
Witxes


Orients





(Genre: Ambient / Drone) Witxes' third outing is an ambient/drone (with small hints of dark jazz) escapade through tension and contemplation, with both lifting and smothering tones used to create the feel. There's never a moment, though, that is purely ethereal or purely blackened with loudness and tension; each moment of tranquility still has the lingering sound of something darker waiting to be released, and each moment of heaviness and bleakness still has a small beating heart of hope inside of it. It's a relatively simple journey the record takes you on; from peace to unrest to near-paranoia to a sort of rebirth, but it's these small, yet discernible details that keep the journey engaging, and ultimately what seems to be a simple drone/ambient album with touches of dark jazz becomes something greater than the sum of its parts. Best song: "Clairvoyants"

76
Blood Orange


Negro Swan





(Genre: Alt-R&B / Art Pop / Ambient Pop / Sophisti-Pop / Neo-Soul) There aren't many topics in 2018 United States of America that deserve more discussion and nuance than the marginalization and general racism towards people of color. Unfortunately, it seems like this will be the same next year and the year after that, but with many activists, non-racist politicians, and even artists like Blood Orange and albums like this, at least no one will have any excuse for being unaware of this. For his part, Blood Orange has penned what is to date his best work, with a small case of the influencer becoming the influenced with regards to some of the [i]Blonde[/i]-isms you can find here. It's still in the same vein of [i]Freetown Sound[/i], but somehow even more life-affirming and beautiful, which shows that he's really hitting his stride with this one. Best song: "Hope"

75
Arctic Monkeys


Tranquility Base Hotel and Casino





(Genre: Art Rock / Piano Rock / Lounge / Psychedelic Pop) You know what? I'm not going to be on the wrong side of history with this one: this is the Arctic Monkeys' best work since [i]Favourite Worst Nightmare[/i]. Fight me. A radical shift in sound is one of the hardest things you can do as a band, but Arctic Monkeys pulls it off with the songwriting skill to let you know they've been working hard the past five years, but with the confidence to make you think they had this up their sleeve the whole time. The opening lines of the record are as confident a set of opening lines this side of "last name ever, first name greatest", and the mission statement is made even clearer by the change in musical approach. Now, piano-driven, lounge-y songs dripping with swagger are the name of the game, but don't worry: they didn't forget how to write hooks. Best song: "Four Out Of Five"

74
Deena Abdelwahed


Khonnar





(Genre: Post-Industrial / Deconstructed Club / UK Bass / Arabic Pop) This is a project based in that deconstructed club, UK bass, and post-industrial scene that's been booming as of late, but it's not just shamelessly aping the leaders of that style. In fact, relative to that style, this stuff is pretty unique. There's a presence of Arabic pop that gives this a flavor like few others, but there's less obvious differences than that as well. It's a very rhythmic project, with eerie noises and far-off synths acting more as an accentuator of the beats themselves rather than it's own thing that coexists in harmony. Everything bows to the almighty rhythm, and it gives off a tension that usually isn't conjured with this type of stuff. It's both unsettling and ultimately beautiful, showcasing a nice range both atmospherically and in songwriting as well. Promising debut. Best song: "A Scream I'm The Consciousness"

73
Pusha T


DAYTONA





(Genre: Southern Hip-Hop / Gangsta Rap) It's no secret why people hold this record in such high regard: Push's flow is nearly second to none, and he is an extremely good lyricist, and he usually has some great production behind him, which usually offers a more modern take on an older sound. Simply put, Push is a paragon of longevity, surviving easily in an ever-changing sonic landscape. This time around, he's got the backing of one of the most important figures in all of hip-hop ever, Kanye West, who handles the production. It's a decidedly quick and daringly minimalistic affair, put Push shines brightly with his unmistakable voice, smooth flow, and vivid and clever lyricism. The only real downside to it is that it's pretty darn short, but then again front-to-back goodness is hard to argue with. Once again, King Push delivers. Best song: "The Games We Play"

72
Forth Wanderers


Forth Wanderers





(Genre: Indie Rock / Midwest Emo) There's just something about this dreamy style of midwest emo-infused indie rock that captivates me really easily. Add some catchy hooks and refrains and have some heartfelt or nostalgic lyrics, and you're going to be batting a high average; just ask me about [i]At This Age[/i]. The difference between Forth Wanderers and Signals Midwest are both obvious and subtle. The lady vocalist is an obvious enough difference, but the dreamier production is a bit more subtle. The bookends of the record really show you everything it's about; memorable riffs and choruses with great tones on everything for the former, evocative and empowering moments placed within moments of quaint beauty for the latter. Ultimately, everything in between is only slightly below the level of those two songs, but they're similarly great in what they attempt to do as well. Best song: "Temporary"

71
Thou


Inconsolable





(Genre: Dark Folk / Slowcore) Well, this was a weird change of pace. This is pretty much Thou gone dark folk/slowcore, and it's not something I'd expect for them to do. Yet, if you remember [i]Heathen[/i] (as you should), you'll recall that there were plenty of moments where dark folk was involved, even if they were far between each other. The songwriting at it's core is not very far removed from what Thou usually do: long chords played in a doom-bringing progression, a decent amount of repetition, and transitions that happen so smoothly and slowly you don't even realize they're transitions. The only difference is the presentation: instead of chunky guitars and booming drums behind Bryan Funck's harsh rasp, it's beautiful acoustic guitars and subtle, atmospheric drumming behind Emily McWilliams' angelic voice. Swell. Best song: "Fallow State"

70
Tim Linghaus


Memory Sketches





(Genre: Ambient / Modern Classical) And if you ever wanted to know why the naming of songs is important, especially when it comes to instrumental music, this record will gracefully show you why. Decidedly minimal both in sound and in scope, Tim Linghaus' music is a minimalist take on modern classical music, using this sound to create a soundtrack of sorts to memories, both good and bad, that he keeps. That's why the naming of these songs, each name corresponding to a memory both specific to the writer and general to the audience, is key: the context provided by the names gives rise to the evocative images and memories of your own, which this beautifully quaint and quiet, often melancholy sound scores for you. It's also worth mentioning that each memory has its own little identity to it even though they all come from the same place. Best song: "You In Our Rear-View Mirror (Cemetery Car Park)"

69
Of Feather and Bone


Bestial Hymns of Perversion





(Genre: Death Metal) At a glance, Of Feather And Bone didn't seem like the type of band to be releasing death metal records. What I mean to say is, a crust punk-influenced hardcore/metalcore band doesn't seem like the type to just hop on the death metal train and know what they're doing. And with the album being called what it is, which sounds as close to a non-death-metal-band-trying-to-sound-like-death-metal title as you can get, I didn't exactly have the highest hopes for this. Well, I suppose I deserve a punch, because this record is death metal, and it's death metal done right. Muddy production, grime-caked riffs, unholy growling vocals, and explosive drum performances abound, but it's not just death metal played straight; there's a noticeable d-beat influence in some of the progressions, which sound as much punk as it does metal. Best song: "Resounding From The Depths"

68
A.A.L. (Against All Logic)


2012-2017





(Genre: Deep House / Funky House) A.A.L, or Against All Logic, is an alias for downtempo/ambient pop/microhouse producer Nicolas Jaar, but you can forget most of what Jaar does under his own name when you step into this one. It's a very fluid and wonderfully flowing journey through deep house, with strong influences from funky house and outsider house, with small snippets of microhouse popping up here and there as well. The songs themselves are very meticulously detailed, so much so that they don't entirely reveal everything there is to them on a first listen. That said, the sample work here is top-notch for the style, usually bringing some memorable refrains to the table to help the song stick initially. Thus, it is immediately gratifying, rewarding on multiple listens, and able to be listened to both actively and passively, which means it's got one hell of a range. Best song: "Rave On U"

67
Yayoyanoh


EP 001





(Genre: Alt-R&B / UK Bass / Dancehall) You'd be hard pressed to find a collective as fruitful in this whole alt-r&b shebang than the ladies and gentlemen of Bala Club. Yayoyanoh is one of the lesser-known members of the group, though no less talented or engaging than anyone else inside of it. [i]EP001[/i] is his first official project, and like clockwork he makes good on the promises he made with tracks like "Nice Guy" and "4 Me". The EP plays out very icy and watery, with a mixture of UK bass and dancehall whilst thriving off of strange, off-kilter melodies and production. Perhaps the best example of this is opener "Teletubby", which sees Yayoyanoh swirl around a Woesum-produced beat that comes together in way that initially makes little sense but later makes every bit of sense. Ultimately, Yayoyanoh is off on the right foot with this EP, and hopefully he stays on this path. Best song: "Teletubby"

66
Suuns


Felt





(Genre: Art Rock / Indie Rock) Suuns have been an underrated group in regard to modern art rock and while their last record had some wonderful highs on it, it was also quite inconsistent. That said, [i]Felt[/i] eschews all of the inconsistencies, and proves to have perhaps the most static quality of any album in their discography. Musically it toes the line between dissonance and melody essentially the entire runtime. Opener "Look No Further" is the perfect mission statement in this regard, featuring guitars that seem to switch between conventional and angular on a note-by-note or chord-by-chord basis, with it all being held together by the relatively simple vocals and hooks. It's not like it's a particularly challenging listen, but it is something new from Suuns, and it's always good to hear a band that's been around for a little while reinvent their sound somewhat as their careers move on. Best song: "After The Fall"

65
Maribou State


Kingdoms In Colour





(Genre: Downtempo / Trip-Hop) I can't tell you how much I enjoyed [i]Portraits[/i] when it was first released. It was even a 5 for me at one point, and with its mesmerizing and tear-swellingly beautiful take on downtempo and ambient pop, it remains a record that I cite as a leading example of poppy, watery downtempo. This isn't exactly a spiritual follow-up, given its less watery and cleaner feel, but although it falls a bit short of the mark it's predecessor set, it's still a great record in its own right. The instrumentation here is still organic, but it's rhythmic structure is denser and more varied than before, giving it a nice little edge in beat work. The songs with hooks on them from various singers are the cream of the crop here, with each one being enjoyable and comfortably catchy. The atmosphere is less strong than before, but it's still there and still easy to get lost in. Best song: "Part Time Glory"

64
The Beths


Future Me Hates Me





(Genre: Power Pop / Indie Rock / Pop Punk) Short, sweet, and full of ear worms, The Beths' debut EP [i]Warm Blood[/i] wrote a nice check, but awesomely their debut full-length cashes it with gusto. Mixing the cutesy and slightly raw feel of indie rock, the energy and passion of punk, and the infectiousness of power pop, The Beths have a winning formula that honestly reminds one of a mixture between Microwave and Forth Wanderers. Evident even from the opener "Great No One" is the general air of discontent and frustration; even though it may be expressed in a lighter, nearly happy way, the sentiment of someone disillusioned with their lives comes through easily, mirroring the two aforementioned bands perfectly. A fun, beautiful, infectious, and easily replayable listen, The Beths have got themselves a winner with their debut LP. Best song: "Whatever"

63
Submotion Orchestra


Kites





(Genre: Nu Jazz / Trip-Hop / Lounge) It's nice to hear a group get back on track from a misstep, and that's exactly what occurs for Submotion Orchestra. While [i]Colour Theory[/i] did have some interesting ideas floating around it, the execution left some things to be desired. Here however, the group returns to the sound that made them so great in the first place, and thankfully have not forgotten how to execute that sound with the utmost skill. That doesn't mean they don't try some new things though. On penultimate track "Tunnel", the production becomes far more aggressive than anything else on the record, and the song becomes almost entirely beat-driven, in stark contrast to beautiful, lounging and jazzy piano-driven numbers like "Own". Basically, the sound that so characterized their past work is still the main focus here, and while it's not anything you haven't heard from them, they do it absolutely perfectly. Best song: "Own"

62
Thou


Rhea Sylvia





(Genre: Sludge Metal / Doom Metal) Rhea Sylvia the person is the mythological mother of the twins that built Rome, and was knocked up by Mars himself, making her a demigod of the forest. Roman imagery is a constant theme in Thou's aesthetic, so it makes sense that they'd eventually name a project of theirs after a person of Roman mythology. This EP is another excellent EP in the year of 2018 by Thou, and it's the closest EP to the Thou you know and love to be released this year. With the use of clean vocals popping up more often here than on any other project of theirs not named [i]Inconsolable[/i], though, it may be Thou's most vocally diverse outing despite the songwriting, while excellent, being relatively standard fare from the band. Basically, it's Thou, it's a winner, the sky is blue, etc. Best song: "Unfortunate Times"

61
Taphos


Come Ethereal Somberness





(Genre: Blackened Death Metal) You'd think with a name like this as the title of their full-length debut that Taphos would be a funeral doom band or something. Not so! Rather, you've got some ferocious blackened death metal that sounds exactly like it's cover. It spends most of its time speeding away, gutting you before you even get a chance to see them do it. The music itself has a classic cavernous production job, and while the songwriting is something borrowed, something earned, it's less like a straight copy of influences and more like a large amalgamation of influences that come together to create something familiar, but fresh at the same time. You need look no further than the section that opens "Insidious Gyres"; riffing and drumming so angular and syncopated and vocals so perfectly put in the margins that it sounds positively otherworldly. Best song: "Insidious Gyres"

60
Kamasi Washington


Heaven And Earth





(Genre: Spiritual Jazz / Soul Jazz / Jazz Fusion) It's not as if this material, when taken on a song-to-song basis, is that challenging: it's really breathy, heavenly spiritual/soul jazz that is a breeze to hear. That the songs are elongated up to twelve minutes and never less than five is a bit taxing, especially considering there's sixteen of these things, but most of the material pretty mush speaks for itself. Inventive though it may not be, it still possesses a beautiful, almost angelic atmosphere to it that never really runs dry or gets old. The first half is more contemplative, the second more wild and unpredictable, but overall the atmosphere is pretty darn static and pretty darn enveloping. I'd love to hear some more things get added to his musical palette, but as he is right now, Kamasi Washington is one of the only semi-famous musicians doing this kind of thing. Best song: "The Space Travelers Lullaby"

59
Dur-Dur Band


Dur-Dur Of Somalia - Volume 1, Volume 2...





(Genre: Qaraami) One of the unquestioned leaders of a style of Northeastern African music known in-country as qaraami, but nationally as simply Somali jazz, the Dur-Dur Band of Somalia ("dur-dur" means "far and wide"), have a lot in common with Afro-funk stylings as well as Afro-jazz and Afro-pop, forming a scintillating mixture of grooviness, catchiness, and above all, fun and positive vibes. Musically, the first side of the comp, while a clinic on how to write qaraami, is a bit one note for about forty-to-forty-five minutes, while the second side is just as long but more varied. Maybe not in the way the songs progress, but instrumentally they're doing way more things with more stuff, which gives it a livelier feel. That said, both sides are unmissable if you're at all interested in the music that Somalia has to offer. Best song: "Aduun Hawli Kama Dhamaato"

58
Thou


The House Primordial





(Genre: Dark Ambient / Drone / Drone Metal / Sludge Metal) This EP is, put simply, not the Thou you've come to know and love. It sometimes morphs into it, but on the whole it's something quite different. They seem to have taken a page out of The Body's playbook, a transaction that could've easy occurred during their collaborative efforts, in that drone and dark ambient are now a huge piece of the puzzle, as well as somewhat more minimal songwriting when it becomes time to sludge. The songs on this EP flow seamlessly between each other, acting as one giant, slowly-evolving mass, giving the EP a sense of solidarity and cohesion, which is great for when you're exploring and experimenting with other sounds and styles as they fit your own. Definitely not what you'd expected in sound, but exactly what you'd expected in quality. Best song: "Psychic Dominance"

57
Daniel Blumberg


Minus





(Genre: Indie Rock / Slowcore / Ambient) Sometimes you just get taken by surprise by an album. I didn't even know what this was going to sound like overall when I started to listen to it, aside from the lead single/opener/title-track, and needless to say, I was pleasantly surprised. Daniel Blumberg operates with both beautiful melodies and uneasy dissonance, often juxtaposing the two within a minimalistic structure. Pianos, strings, guitars, and of course his Yorke-ish vocals all go through several mutations, going back and forth between melodicism and dissonance throughout the course of songs. The lyrics often betray downtrodden, depressed memories and experiences, acting as the canvas for what pictures the music paints. The songs are like memories themselves, both beautiful and awkward and slightly stilted, which makes it a very human and relatable record. Best song: the title-track

56
DJ Healer


Lost Lovesongs





(Genre: Downtempo / Ambient House / Ambient) DJ Healer released this little mix about a week before the year ends. Do I need it? No. Does it make me change my tune on why it's been his year in electronic music? No. Am I happy I have it? You bet. This mix isn't just a half-hour of stuff he didn't want to put on [i]Planet Lonely[/i]. This is easily his most hip-hop-influenced material, and while a lot of his stuff is fringe downtempo, he goes one-hundred-percent, full-fledged downtempo here, alternating it with more of that serene ambient that he's so deft at creating. Basically, with this release being particularly brief for his standards and an easy listen, you really have no excuse for not listening to a DJ Healer/Prime Minister Of Doom/DJ Metatron/Traumprinz project released this year if you're a fan of house music. God bless this wonderful, wonderful man. Best song: "Lost"

55
Mount Eerie


Now Only





(Genre: Avant-Folk / Singer-Songwriter) In a more-or-less direct continuation of last year's potent snapshot of grief, [i]A Crow Looked At Me[/i], this is like a look at that same snapshot, only now it's just a bit more grainy, faded, and distorted. It's telling the same story, only memories become cloudy, words don't come as easy, and finer details escape. There's a bit more going on musically on this, with some percussion, distorted guitars, piano, and even the faint whispers of Wolves In The Throne Room's "I Will Lay Down My Bones Among The Rocks And Roots". Yet, the core of the record is unchanged from its predecessor; Phil tearily sings his heartfelt and evocative lyrics over relatively simple and somewhat formless acoustic guitar, relaying tales of his childhood, his first taste of the greater world, his majestic wife, and his life now, relating them all to his present ideals and values. Best song: "Distortion"

54
Gnaw Their Tongues


Genocidal Majesty





(Genre: Black Metal / Power Electronics / Industrial) This is the best Gnaw Their Tongues release in two-and-a-half years, and it gets that title because of its distinct sound in the GTT pantheon. In terms of songwriting, this is not only the most power electronics-influenced project under the name, but it is also the most breakneck and possibly the most unrelenting in terms of loudness. Usually, a Gnaw Their Tongues album will have a fair amount of ambient in it; that is not the case here. Rather, it is all enormous bass, bursts of noise, ferocious vocals powerful drums complete with very fast blasting, and only occasionally some strings and samples. [i]Abyss Of Longing Throats[/i] succeeded by stripping everything about GTT down to it's absolute base level and reveling in it, but this record is new territory for a GTT full-length. Best song: "The Revival Of Inherited Guilt"

53
Prime Minister of Doom


Mudshadow Propaganda





(Genre: Ambient House / Tribal House / Deep House / Minimal Techno) Another alias from the man most famously known as Traumprinz, Prime Minister Of Doom seems to tap into the darker and even more repetitive tendencies that this mysterious artist possesses. The main difference that separates this from the other releases from Traumprinz and his many aliases is this tribal house escapade, which is fleshed out quite thoroughly on several tracks throughout. The atmosphere is a bit darker than his other releases, though it certainly doesn't make the listener [i]feel[/i] as much as the others. Despite that, the intricacies and general easy-listening of the record allow it to still connect pretty easily, even with the emphasis on repetition it has. Simply put, this is probably the most challenging project out of the cluster of releases from the man this year. Best song: "Deep In Your Heart"

52
Denzel Curry


TA13OO





(Genre: Southern Hip-Hop / Conscious Hip-Hop / Trap) Not as good as [i]Imperial[/i], but thus is a really good album, to be sure. It's got eclectic production, from laid-back and jazzy to upbeat and a bit cloudy to forceful and imposing, fitting Denzel's flows, lyricism, and tone perfectly through the three acts of the album. Zel himself sounds great; he's still quite hungry-sounding on the harder tracks and he still sounds engaged and focused on the less intimidating tracks. The acts progress nicely and the features, especially up-and-comer J.I.D., who sounds a bit too much like Kendrick Lamar but wow that flow, and it's a cohesive listen. And yet, it still doesn't have the highs that [i]Imperial[/i] did, making it just a notch below. That said, it's a great album in its own right and is surely a worthy successor, deserving of the praise it gets. Best song: "VENGEANCE"

51
Fire!


The Hands





(Genre: Avant-Garde Jazz / Jazz-Rock) While this isn't quite as good as [i]She Sleeps, She Sleeps[/i], it's got a style and substance of its own that is much easier to digest. Basically, the album is set upon a jazz-rock backbone, with drums and bass both being loud and deliciously groovy as well as quite repetitive. The tenor saxophone does its thing quite freely, though in terms of playing style it's not nearly as wild as before. There's also moments where everything quiets down so that the sax lines are a whisper and the drums are like footsteps, but rather than being tense, they're much more relaxing and easy-going than you'd expect. Thus, Fire! do a marvelous job at creating an avant-grade jazz record that is just as enjoyable to listen to as it is easy to listen to, and in a genre where the music is very challenging more often than not, that's an impressive feat. Best song: "To Shave The Leaves. In Red. In Black"

50
Jachna / Mazurkiewicz / Buhl


God's Body





(Genre: Avant-Garde Jazz / Free Improv) It's like you're in a hospital, but you're the only patient. All the phones are still constantly ringing, and you're more or less ignored by the nurses unless you need something. The Isolation is extremely tense and it's killing you, but the drugs are working really well, putting you in a limbo where you can't exactly fall asleep, but aren't truly awake either. This atmosphere is conjured wonderfully by the heart-monitor-like sounds of opener "Galapagos" and the phone-like sounds of "4 Riders", along with that sometimes-lonely-sometimes-scared-but-mostly-tense saxophone, which often finds itself on one side of a wall built by the sparse but effective drumming, the other side occupied by the seedy bass winding its way around the space left behind the other two instruments. Truly, it's just as affecting as the trio's previous outing together. Best song: "4 Riders"

49
Hissing


Permanent Destitution





(Genre: Death Metal / Death-Doom Metal) Profound Lore does it again. [i]Ion[/i], [i]Bestial Hymns Of Perversion[/i], [i]Passage Into The Xexanotth[/i], [i]Within A World Forgotten[/i], and this. And those are just the great death metal records! Hissing is, in a way, a combination between another excellent death metal record this year, Taphos' [i]Come Eternal Somberness[/i], and the aforementioned [i]Within A World Forgotten[/i] from Infernal Coil. It has the strange, angular, technical insanity of the former, complete with all of those truly nuts syncopations and crazy marginal work, and the crushing death-doom of the latter, as well as the masterfully insane drumming and, to an extent, the suffocating production job. Opener "Backwards Descent" has one of the most memorable riffs in death metal this year and sets a ghastly tone for the rest of the record to follow suit. Album rips. Best song: "Backwards Descent"

48
Adamn Killa


Back 2 Ballin 2





(Genre: Trap / Cloud / Pop Rap) Possibly the most thoroughly consistent project Adamn has released yet. In the spirit of that first [i]Back 2 Ballin[/i], there's a ton of icy, futuristic, and even beautiful beats, this time handled mostly by the likes of DeliverTheCrush, TM88, Chris Surreal, and Taz Taylor (though there are several others with a credit). Also in the spirit of the first, Adamn Killa himself sing-raps his way through several flows and one constant, monolithic delivery that keeps things on the rails. As always, the formula of wild beats and that unchanging delivery works wonders, letting the producers have tons of freedom while always sounding good over any beat he chooses. There's not much experimentation vocally like there was on some of his recent previous works, but it works just as well due to the length and weirdness of the beats. Best song: "Salad"

47
Self Defense Family


Have You Considered Punk Music





(Genre: Post-Hardcore / Indie Punk) So many people seem to be split on Self Defense Family and believe me, this record is not going to bridge the gap between these two sides. If anything, it's going to widen it. Case in point: this is quite possibly the most quaint and low key record that the Family has ever penned, and that includes their End Of A Year days. Take the most slow-paced and relatively quiet parts of [i]Heaven Is Earth[/i] and make an entire album out of it; that's more or less what this record is, and that they pull it off very convincingly is quite impressive. It takes a great amount of songwriting maturity and faith in what you're writing to have things be as calming and as affecting as this. It sounds like an old man looking through a memoir of his life, under the light of the chair side lamp in a quiet neighborhood. And it's absolutely beautiful. Best song: "Nobody Who Matters Cares"

46
Tomb Mold


Manor of Infinite Forms





(Genre: Death Metal) Tomb Mold is an interesting band to say the least, because if you've been following them since their inception, you'd notice the many changes in sound the band has gone through, though their songwriting stays pretty similar. Their EP's and demos were extremely raw Finn-Death, and their debut album [i]Primordial Malignity[/i] was thinly produced to make a more shrill and unconventional sound. With this record the production is beefed up several notches, reminding one of the sounds of Blood Incantation's [i]Starspawn[/i]. Though the production sounds much like many other death metal bands out there nowadays, the songwriting of the band is where they make their mark, and their favorite tool is the almighty groove. Yes, this just may be the grooviest death metal album to be released this year, one funky chicken indeed. Best song: "Two Worlds Become One"

45
Leon Vynehall


Nothing Is Still





(Genre: Ambient House / Downtempo) Though it may not be quite as vibrant or nearly as danceable as [i]Rojus[/i] was, this record explores a different side of Leon Vynehall, a side which he hadn't explored in detail before. Atmospherically, it reminds me a lot of Kuedo's underrated opus [i]Slow Knife[/i] in that it can sound blissful and content, but turn right around and sound apprehensive and even disturbing. The difference here is further in the details. Vynehall's work sounds downright cinematic, as if the album is a score for a movie where someone's hectic, stressful, draining, brilliant, beautiful life in a big city where nothing stands still is chronicled. While it may not be as colorful or vibrant as his previous LP's were, this one definitely sounds the most authentic and human, which allows the many moods it is able to conjure to connect with the listener more easily. Best song: "Envelopes (Chapter VI)"

44
Newaxeyes


Black Fax





(Genre: Post-Rock / Trip-Hop / Ambient) Billed as a group that "merges dark electronics, crystalline guitar melodies, pummeling beats and samples to refract the volatility, paranoia, and catharsis of the post-Information Age...", you'd be unsurprised if Newaxeyes didn't exactly live up to that description. And yet, somehow, on their debut full-length, they are able to make that statement truer than not. Their sound is hard to describe, but the atmosphere is palpable, two things that more often than not spell greatness. An atmosphere focused equally on the tense, the grandiose, the worried, and the brave, every minute of this record is a ride, even during the more minimalistic moments a la "At Blood's". The record is based in ambient and post-rock, but there's a whole lot more to it than that, including certain moments too surprising and too awesome to spoil. Best song: "At Blood's"

43
Pendant


Make Me Know You Sweet





(Genre: Ambient / Drone / Glitch / Minimalism) This work, the only work Brian Leeds (Huerco S., but if you're listening to this you probably already knew that) has under the name Pendant, is kind of hard to describe. It's very minimalistic and quite easily lures the listener into a trance-like state through its glacially-paced tones and it's little quirks here and there. Most of it is basically just heavy ambient with some drone and glitch mixed in, but I think where he truly hits the nail on the head is with the cornerstone of the record, "IBX-BZC". On this song, the soundscapes form into psychedelic weirdness and unnerving sounds, creating a surreal, dreamlike atmosphere that sounds like the soundtrack to all your most abstract and vague dreams/nightmares. Crazy stuff, stuff that I sincerely hope he does more of in the future. Best song: "IBX-BZC"

42
Jason Sharp


Stand Above the Streams





(Genre: Ambient / Drone / Free Jazz) Jason Sharp's decision to go solo from Land Of Kush proved to be immediately fruitful with the beautiful [i]A Boat Upon Its Blood[/i], a record that was mostly based in EAI and drone along with ambient. This newest record may follow suit composition-wise, but the improvisation of the electro-acoustic sound is replaced with more jazz elements, giving everything a different feel. The ambient sections are the most tense and well-structured he's done yet, with most of them sounding like you're stranded in the waves on the album cover. This atmosphere almost seamlessly carries over to when the free jazz sections flare up, giving the sense of being stuck in a large storm. The music swells and recedes just like the tide does, and all of it, despite its partially improvisational nature, feels organic and flowing, which is no small feat. Best song: "Pt. 1A"

41
Uli K


The Unverified Collection





(Genre: Alt-R&B / Cloud / Latin Electronic) This is twenty previously unreleased tracks from Bala Club angel Uli K, and what do you know? They're (mostly) all good. Here, everything was produced by Uli under the moniker "uv ac", and though the comp doesn't quite flow like an album, so does almost every comp ever. What we have is a sort of mix between the sounds of his three EP's released beforehand, but with the best components of those projects being transferred. This makes it an almost perfect companion to the singular [i]Goodbye + Goodnight[/i], showcasing every side of Uli's creativity almost perfectly. There may not be a song on the level of "Wish" or "Angel", but most of the songs are very quality tracks, with only a few being anywhere near average. Shame that after this released, Uli hasn't released anything near as good (or good at all, if we're keeping it a buck). Best song: "blood d"

40
Pastel Ghost


Ethereality





(Genre: Chillwave / Synthpop / Dream Pop) In contrast to the heavy and deep [i]Abyss[/i], which initially flew under the radar but gradually became recognized for the beautiful record it is, this is far more cloudy, airy, and, well, ethereal than its predecessor. It's a classic light versus dark sentiment between these two albums, and while there wasn't a shortage of cloudy atmosphere on the debut, this record makes its living inside of them. It's rich in synthesizers, with her voice almost acting as another version of a synth, and the rhythmic work is more varied than the constant middle-slow pace of the debut. Things can almost get trance-like on occasion. Every song feels totally full, but not overbearing, and the weightlessness of the atmosphere helps counteract the richness of the synths to the point where it becomes easy, blissful listening rather than taxing or otherwise consuming. Best song: "Underwater"

39
21 Savage


i am > i was





i am > i was: (Genre: Trap / Gangsta Rap / Southern Hip-Hop / Pop Rap) I haven't liked a 21 Savage project this much since [i]The Slaughter Tape[/i]. Some trap rappers like 21 and the like are interestingly beginning to accept marked influences from an older style of hip-hop that is kept up today by the likes of J. Cole and Kendrick Lamar. You can hear this marriage perfectly on opener "a lot". The beat is literally a modern, trap-influenced version of a 90's sample-heavy boomer, and 21 sounds wonderful over it, even better than Cole, who has made a living lately rapping over stuff like this. 21 is also letting more producers than just 808 Mafia dudes take a stab at creating some stuff for him, and that gamble pays off wonderfully as these are some of the best beats he's ever spit over. 21 has only once sounded so versatile and focused on the microphone, and only once has he sounded hungrier. Best song: "4L"

38
DJ Healer


Nothing 2 Loose





(Genre: Ambient House / Ambient / Deep House) An unknown man going by the aliases Traumprinz, DJ Metatron, Prime Minister Of Doom, Prince Of Denmark, and DJ Healer took the house world by storm in 2018, putting out some of the most heavenly and blissful ambient/deep house/breakbeat of the year. This, his first project under the DJ Healer name, is half made up of straight-up ambient, and half made up of an equal footing of ambient house/deep house. It's easy to listen to, wonderful to sleep to, and can be listened to in just about any capacity whatsoever. The best part about it though, is that it is actually an uplifting record. Many records in this style try their hardest to be uplifting and fall short, but this one succeeds with flying colors. One need not hear more than closer "Protectionspell" to understand this (it nearly moved yours truly to tears). Best song: "Protectionspell"

37
Hollywood Burns


Invaders





(Genre: Synthwave / Horror Synth) I can't say I wasn't pleasantly surprised by this. Hollywood Burns is a synthwave project themed around aliens and UFO's. It goes without saying that it's some pretty silly stuff, but it's very aware that it's silly and it's so entertaining that it doesn't matter. The songs themselves are all very well-crafted, with layers of addicting synths and driving rhythms being the main force. The production of everything from the synths to the drums is so perfectly smooth and fluid, flowing like a river from one song to the next and never letting up. There are more than a few moments of legitimate beauty here as well, as the massive "Carnal Encounters Of The Third Kind" will show you, and as the surprising vocal chops on the penultimate track "Survivors" will demonstrate. Overall it's an impressive and expertly made debut, so what's not to like? Best song: "Carnal Encounters Of The Third Kind"

36
Chthe'ilist


Passage Into the Xexanotth





(Genre: Technical Death Metal / Death-Doom Metal) This is EXACTLY what I championed this band for in 2016: Endless, winding, bloody riffs with a disgustingly alien sheen over them, gross, Finn-death vocalizations from would-be lovecraftian abominations, a spidery, murky bass as technical as it is audible, and swampy, fluid drumming all coming together to become as close to an Eldritch horror as any death metal this decade has. And this EP is only one original song and a Crematory cover. Hopefully this isn't a Disma deal and we actually get some more new music in the next year. Metal in 2018, especially death metal, ended up being in great place, and it could've only been made better with more of this stuff. Kudos to you otherworldly creatures of death and awesomeness, Chthe'ilist. Best song: the title-track

35
Son Lux


Brighter Wounds





(Genre: Art Pop / Trip-Hop) Recently formed into a trio, the oft-overlooked and underrated project of Ryan Lott's beautiful brain known as Son Lux releases another winner. Some of the material here sounds like laying half-underwater in a swimming pool or large bathtub or something of that nature and slowly sinking down into what reveals itself to be deep space. It's an album that you can listen to almost seamlessly when it's just you and your thoughts. The bombastic moments are woven against more contemplative moments without a hitch, and though there's certain places here that sound a lot like [i]Bones[/i], it's hard to be upset with the overall product, given how expansive and broad the album sounds and how tantalizingly the songs progress. All this said, it's definitely one of their best releases, making good on the promise that [i]Remedy[/i] made last year. Best song: "All Directions"

34
SUMAC


Love In Shadow





(Genre: Post-Metal / Free Improv / Noise Rock) Though in the vein of the Haino collab, this is less dense and experimental, but it is more cohesive and does some things that the previous release didn't. Namely, it's use of melodic sections are more frequent and more fleshed out, giving the listener ample time to recuperate before heading into another labyrinthian post-metal riff-fest. Each song may not be marked with movements in the tracklisting, but they're there and they happen more or less every four or five minutes. The cohesiveness of these movements and how they flow into and out of each other is what gives this record it's songwriting prowess, and what keeps that tense atmosphere constantly hanging overhead. It really marks the consistent improvement the band has demonstrated over the past few years at a high point. Best song: "The Task"

33
Avantdale Bowling Club


Avantdale Bowling Club





(Genre: Jazz Rap / Modal Jazz / Conscious Hip-Hop) Well, if any album is deserving of the tag of "jazz rap", it would be this one. It definitely sounds like Tom Scott, the man behind the moniker, took inspiration from records like [i]Blowout Comb[/i] and songs like Kendrick Lamar's "For Free?", but it's its own thing through and through. It's basically a seamless marriage between a smooth, intricate modal jazz record and a steady, well-performed conscious hip-hop record. There is no sampling, as all of the music here is original and completely organic, recorded live in studio. Thus, there's something very intimate about the record, as each meticulous choice seems to have been thought out thoroughly and tweaked to perfection; you can really hear the care that Scott treats his work with, like crafting a pottery bowl with his bare hands, slowly forming it to its best shape. Best song: "Water Medley"

32
Deafheaven


Ordinary Corrupt Human Love





(Genre: Blackgaze / Post-Rock / Dream Pop) Deafheaven turn back towards the light after the crystalline darkness of [i]New Bermuda[/i], though this time around sadder moments are injected into the fray, which makes the uplifting and hopeful moments all the more resonant. Obviously, there's nothing going on here that is going to convert anyone to liking their material; in fact, in terms of time spent with the genre, this is probably their least black metal release out of them all. The post-rock sections are all the more prevalent, and there's legitimate moments of dream pop peppered throughout. The record flows very well, and though some of the more black moments here can overstay their welcome just a bit, it's clear through several listens that Deafheaven has released another winner with this one. Keep the subversions going, fellas. Best song: "Canary Yellow"

31
Keiji Haino and Sumac


American Dollar Bill





(Genre: Noise Rock / Free Improv / Sludge Metal) Keiji Haino, as stated by many, is one of the strangest, yet unbelievably talented, men in the music business. His works can consist of anything from free improvisation to noise rock to drone to avant-folk. Teaming up with the Aaron Turner-led SUMAC was a peculiar decision, but it turns out to be a fruitful one. Throughout the album, SUMAC, especially Brian Cook, are able to keep pace perfectly with Haino's improvisations, flexing their muscles in terms of improvisational songwriting and playing off of each other seamlessly. Haino does amazing things as well, especially with his voice, which is a constantly pained yelp that sounds perfect next to his angular and dissonant guitar and SUMAC's beyond competent backing. Needless to say, it's a weird crazy noise rock sludge metal thing of awesomeness. Best song: The title-track

30
Sectioned (Metalcore)


Annihilated





(Genre: Mathcore / Djent) This feels like [i]Hollow Crown[/i]-era Architects songwriting with [i]Still[/i]-era Weekend Nachos production to me and it couldn't be any more awesome. Sectioned is a lot like Frontierer with regards to production and the creative mind behind it, but whereas Frontierer's [i]Orange Mathematics[/i] was a technical onslaught of ferociously calculated design, this record is just straight-up relentless, groovy brutality. The riffs switch off with djent-y breakdowns that sound every bit as intimidating as you'd think, and the drums have an unbelievable punch to them, as if bombs are being set off every time a snare is hit. The vocals are forceful yells mixed with some solidly huge mid-growls, and all of this at once sounds absolutely ridiculous in its relentless savagery. If it were a little shorter or had some more variety, woo boy. Best song: "Toothgrinder"

29
Tiny Moving Parts


Swell





(Genre: Math Rock / Midwest Emo) Stylistically and with regards to songwriting there's little that separates this record from [i]Celebrate[/i], and that's really the only bad thing about it. You've got your complex-yet-catchy riffs, lovable choruses, and energy from every member. It's not quite as emotionally compelling as it's predecessor or even [i]Pleasant Living[/i], but it'd be untruthful to say that there aren't moments here that tug at the heartstrings, which continue to talk to the rhythm of the beat like mine do to me. The inclusion of some lovely-sung backing vocals spruces things up a bit, and there's even a bit of a electronic presence on some of these songs a la The World Is A Beautiful Place... In a nutshell, it's a Tiny Moving Parts album, which means both that it's excellent and that if you enjoyed their two previous works, especially [i]Celebrate[/i], this record will fit you like a glove. Best song: "Malfunction"

28
Tropical Fuck Storm


A Laughing Death in Meatspace





(Genre: Punk Blues / Art Punk / Post-Punk / Noise Rock / Psychedelic Rock) It's a common trope of psychedelic rock for the music to have a drugged out aesthetic, but I don't know if there's one that sounds as positively drunk as this record does. Punk blues, noise rock, post-punk, and art punk are all in the mix here, and the production on everything sounds as fuzzy and psychedelic as the cover. The progressions seem almost improvised as the songs carry their weight, and everything flows so naturally, giving the album a simultaneously weighty and weightless feel. The vocals, both front and backing, are the crown jewel of the album, though, as they give it that gruff, almost sexy personality that permeates the album among the aforementioned qualities. And the choruses are catchy; what else is there to say? Best song: the title-track

27
Posh Isolation


I Could Go Anywhere But Again I Go With You





(Genre: Post-Industrial / Deconstructed Club / Ambient / Ambient Pop / UK Bass) One of those giant label cuts that has exclusive material from each participating member, this is not only a well-adjusted and well-paced compilation straight from the eccentric Posh Isolation label, it's a veritable who's who of post-industrial/deconstructed club/ambient/UK bass. You've got Varg, Puce Mary, Vanessa Amara, Khalil, Scandinavian Star, and FLORA and that's only a fourth of the material here. Even the newcomers on the label really show out with their material, and the range of sounds explored are nice and high. You have your skittering, anxious post-industrial, your sample-loaded deconstructed club, your stately and ethereal ambient, your watery UK bass, and several other surprises that make this compilation one of the best of the year. Best song: "Dreamer"

26
Zealotry


At the Nexus of All Stillborn Worlds





(Genre: Technical Death Metal / Progressive Death Metal) Some of the craziest bass moments in all of metal this year come from this baby right here. This is without a doubt the most dense thing Zealotry's ever done, and as a result, there's quite a lot to unpack here. Whole progressions go by and though you may not have noticed that they were, in fact, progressions and not just random tweedly riffage, your brain definitely did. It's not a one-listen deal here, man. The production is just as good as the last record, but the stark, alien, almost terrifying atmosphere that made that record so great just isn't on this one as much. It's still there, to be sure, and other than the change in songwriting density that's really the only difference between the two albums. Basically, if you liked then last one (which you should), then you'll like this one. Best song: "Irredeemable"

25
Bladee


Icedancer





(Genre: Alt-R&B / Cloud / Trap) This list was well and finished before this mixtape came out and then it breached my top 25. This is one of those tapes that is kind of hard to explain. This isn't your average Bladee project either, seeing as how it's almost entirely produced by Ripsquadd instead of whitearmor or Working On Dying. A few his loosies with Ripsquadd are some of his best material, and on the production end the tape fails to disappoint. Bladee does excellent as always, with his delivery remaining the same but his melodicism getting even stranger than usual. That said, there's something that feels different about this one that can't just be chalked up to these things. Hopefully with repeated listens this is revealed, but regardless it's another excellent project. Honestly, I could see this higher than [i]Red Light[/i], I just haven't had nearly long enough to have this one sink in. Best song: "Be Nice 2 Me"

24
Traumprinz


Traumprinz B2B DJ Metatron Live at Planet Uterus





Live At Planet Uterus: (Genre: Ambient House / Breakbeat / Deep House / Minimal Techno) As you may know, the artist behind both Traumprinz and DJ Metatron has been taking the house world by storm lately, and this an hour and a half straight of a continuous DJ mix, is absolutely one of the reasons for this. It starts out somewhat slow, but it gradually builds up steam until it reaches that glorious climax this permeates the final thirty minutes. It's atmosphere reminds me of some of Burial's more upbeat work, and it is just as great to listen to actively as it is passively. It's entire reason for existing is basically a document for how much Traumprinz loves house music; it's literally a musical love letter to house. It's long length may seem daunting, but this mix is so inviting and easy to listen to that it flys by once the admittedly slow start is over. Brilliant stuff, and this isn't even his best of the year. Best song: "back_home"

23
Infernal Coil


Within a World Forgotten





(Genre: War Metal / Death-Doom Metal) Maybe the rawest thing Profound Lore has helped release in a long time, which finds a winding, twisted middle-ground between the ferocious, the cavernous, and the tense. The songwriting is excellent; spastic war metal sections segue perfectly into more conventional death metal riffing and back again, slowing into a death-doom tower of terror before immediately bursting back into the fray once again. The album flows like one large song, and each song serves its intended purpose; the first couple to swiftly execute you, the next three to bury you, and the final two to perform rituals above your grave. Which brings us to the production; sweet lord is this raw. When everything's blasting away at full speed and those frankly evil layered vocals are doing their thing, the wall of noise created is absolutely amazing. Best song: "49 Suns"

22
Them Are Us Too


Amends





(Genre: Dream Pop / Ethereal Wave) The Oakland warehouse fire of 2016 killed 36 people, including one of the two members of Them Are Us Too, Cash Askew. This is the collection of material they had planned for release, but not all of it was supposed to be on their second album. Still, this didn't stop the remaining member, Kennedy Wenning, from gathering the demos of the songs heard here together and having close friends and family of Cash Askew help make those demos into full-fledged songs. The end result is a wonderfully heartfelt album that sounds like it was born from a similar ether that birthed those most atmospheric of 80's dream pop bands. It may not be the most original stuff, but that is a flaw easily overlooked when you understand just how beautiful the album is, not only musically, but as a symbol of familial solidarity and respect for a dead loved one's favorite things. Best song: "Angelene"

21
Earl Sweatshirt


Some Rap Songs





(Genre: Abstract Hip-Hop / Glitch-Hop / Jazz Rap) Hearing Earl's verse on Danny Brown's "Really Doe" made me realize that the kid could go toe-to-toe with anyone in the game just straight up rapping, and that it would make sense artistically for him to delve even more into the darkness of his 2015 record. 2018 has rolled around, and Earl has in a way made his own [i]Atrocity Exhibition[/i] in that the nuances of mental illness, experiences with substance abuse, and death of loved ones over some truly weird production that adds an unsettling feel to the whole thing. At a glance, the production on this is chilled and even upbeat, but the idea is to mask how truly sad and depressing the lyrics are, like a sort of musical facade. Then "Peanut" hits and the whole facade comes crashing down with one of the most subtly disturbing songs Earl has ever written. He's back, and in a big way. Best song: "Ontheway!"

20
Yung Lean


Poison Ivy





(Genre: Cloud / Ambient Pop / Alt-R&B) After last year's beautiful [i]Stranger[/i], Leany, with the help of whitearmor, puts together a mixtape that is at once a sort of comfortable retrospective and an exciting new take on his career thus far. Take for instance the triple threat that opens the record; the first two songs are really well done beats from whitearmor, sounding like they could've been from any of Lean's three studio records, and Lean's flow and lyricism back this up, especially on "Happy Feet". Then, on "French Hotel", things get crazy. That beat is the best thing whitearmor has done in two years, bar none, those synths sounding like an updated, distorted version of a lost [i]Sonic 3 & Knuckles[/i] song with Lean getting both despondent and introspective at the same time. The mixtape's length leaves a small bit to be desired, but the overall quality speaks for itself. Best song: "French Hotel"

19
Clarence Clarity


THINK: PEACE





(Genre: Alt-R&B / Art Pop / Glitch Pop / Noise Pop) After the avant-pop masterpiece of [i]No Now[/i] there's not much room for Clarance Clarity to go up any further in terms of quality. His work on Rina Sawayama's debut EP let you know he was still keeping things as fresh as could be while working on this sophomore full-length and he makes good on that notion by releasing what is the most forward-thinking pop album released this year not by SOPHIE. It's definitely not as noisy and schizophrenic as his debut LP, but what it loses in that regard is made up for by the seamless flow of the record, which is vastly improved over the debut. He's still singing sexy, catchy, and subtly-soul-bearing hooks and verses and choruses, and the songs still have beat switches, callbacks, and little ambient/experimental tangents, it just flows even better in a shorter, less abrasive listen. Best song: "Next Best Thing"

18
Portal


ION





(Genre: Avant-Garde Black Metal / Technical Death Metal) I don't know if this is supposed to be Portal's twisted love letter to electricity, but that notion makes about as much sense as anything else surrounding this band. One will note immediately that the production is far cleanlier than any Portal project before, but they end up turning it into a virtue quite nicely. While you may not have to listen through the muck to hear the crazy riffs anymore, Portal remains one step ahead by layering riffs upon riffs upon riffs, all of which extremely technical and very fluid simultaneously. Point being, the music remains very challenging to listen to, only the challenge is different this time around. The Beherit-esque vocals are terrifying when paired with those oft-high-pitched guitars, and the drums remain as fast and as flowing as ever. And if we're keeping it a buck, this is one really creepy and disturbing album. Best song: "Esp Ion Age"

17
Shamana


God And I Worked Things Out





(Genre: Instrumental Hip-Hop / Experimental Hip-Hop / Ambient) One of the most creative and recognizable beatmakers in the underground hip-hop scene today, Cleveland's own Shamana is back with another escapade into experimental hip-hop moodiness. Whereas last year's [i]outdamud[/i] was a very confident, yet weird take on lo-fi, bass-heavy instrumental trap, this is quite different. The atmosphere feels nervous, yet demonstrably high, as if you've drugged yourself into a fugue state on account of your creeping depression/manic symptoms. Shamana uses his own voice for many of the tracks here, giving it a sense of intimacy that his previous works didn't nearly possess. Altogether, it's an experience I'd call beautiful, but also a bit distressing; such is the potency of this anxious, stoned, and lucid atmosphere the record creates. Best song: the title-track

16
Bladee


Redlight





(Genre: Alt-R&B / Cloud) On which the legendary duo of Bladee and whitearmor put together some of their best performances to date. The detail present in whitearmors beats are at some of the loftiest heights they've been since [i]Gluee[/i], and there seems to be more rhythmic variety on them than his output in the last couple of years. The sound palette is similar, but a bit less icy and a bit more ethereal. Due to this rhythmic variety, Bladee has had to cop some new flows, which he breaks out on many songs here to masterful effect, while keeping his trademark delivery. While on the surface it would seem that Yung Lean's mixtape is a bit better than this, there's just something about how this record comes together that puts it over the hump for me. And while it's going to take a lot for Bladee to unseat [i]Gluee[/i] as his best work in my eyes, I really, really like this one. Best song: "Nike Just Do It"

15
mewithoutYou


[Untitled]





(Genre: Indie Rock / Post-Hardcore / Art Rock) This is like if you combined the more artsy and yelly stuff from [i]Catch For Us The Foxes[/i] with the production and the simple beauty of [i]Pale Horses[/i]. In stark contrast to the stately and level-headed [i]untitled e.p.[/i], the LP is far more anxious, melancholy, frustrated, and in some points downright chaotic. There's moments like the crescendo of "Michael, Row Your Boat Ashore" where screamed and sung vocals overlap over guitars dripping with atmospherics and thunderous; moments you thought you'd never hear from mewithoutYou again. In a way, the record spans their entire career as a band from a songwriting standpoint. It really doesn't seem like they're capable of making an album that isn't at the very least an excellent listen, and this record doesn't change that statement at all. Best song: "Michael, Row Your Boat Ashore"

14
The Dirty Nil


Master Volume





(Genre: Garage Punk / Indie Punk / Power Pop) This sophomore outing just may be their masterwork. Catchiness at every juncture is something that only a select handful of punk bands can unlock; The Dirty Nil, if they're not one of them, do a phenomenal job of impersonating one, as each and every song on the record has immediate earworm potential. Not to mention that it isn't just slow-to-mid-paced jams anymore. There's a few burners bordering on melodic hardcore on here to help reenergize things once things have been mid-paced for a little bit, and the pacing of the record benefits immensely. The lyrics are in stark contrast to the music, with the topics involving death, suicide, addiction, and infidelity among other things. You can have a good time while bad things happen around you; just follow the lead of The Dirty Nil. Best song: "Bathed In Light"

13
Kids See Ghosts


Kids See Ghosts





(Genre: Alt-R&B / Pop Rap / Neo-Psychedelia) With Kanye's solo material becoming more and more haphazard and schizophrenic, and with Kid Cudi's recent output being, well, not good, no one would blame you for being skeptical going into this one. Any worries are more or less shattered within minutes of this all-killer-no-filler psychedelic hip-hop experience. Kanye's production is still top-notch, but it takes a far more detailed and meticulous turn than the minimalism of [i]DAYTONA[/i], making these beats seem positively alive. Ye's rapping is still very solid if not outright excellent like on the moving closer "Cudi Montage", and he's singing really well here too. Cudi is the X-factor here, his crooning and moaning voice sounding perfectly at home over the layered instrumentals, and his hook-making ability has returned to form as well, as heard on "Reborn". Beautiful stuff. Best song: "Cudi Montage"

12
Killavesi


Killa





(Genre: Alt-R&B / Cloud) There's a episode of The Sopranos where Tony heads to Italy to do business with the head of one of the families, but he turns out to be senile. Turns out, the acting boss is his daughter, she's very good at it, and Tony can't believe it. That lady may as well have been Killavesi. On her debut full-length, she eschews any problems she may have had before, namely sounding too much like her boyfriend, Adamn Killa. Here, she's in her own element, and with production from Different Sleep, Dream Beach, and outthepound, she's quickly establishing a distinct sound. All of the beats here are practically psychedelic in the way they sound and progress, while Killavesi herself has been working tirelessly on her flows, which pay dividends here. Her singing is ever more fine tuned and her lyrics even more quotable. Needless to say, Queen Killavesi is beginning her rule. Best song: "F*ck With Nobody"

11
Primordial


Exile Amongst the Ruins





(Genre: Epic Pagan Black Metal???) This is an album that I can best describe as settling in the meticulous center of [i]Where Greater Men Have Fallen[/i] and [i]To The Nameless Dead[/i], two excellent records in their own respects, but two records whose style was clearly defined, and then stripping the folk sounds from them. It's not folky enough to be folk metal and the relative shortage of Celtic influences in the instrumentation rules out Celtic metal. The only one that makes a bit of sense is pagan black metal, but even that doesn't quite do the job. With this said, Primordial seem to have created an unusually singular work, something that finds an ultra-specific niche and plays to it very strongly. It's a bombastically epic form of pagan black that no one else is doing right now, and it's unclear if anyone else could ever hope to perform it as well as Primordial do. Best song: "Upon Our Spiritual Deathbed"

10
Farewell To Twilight


16 Tracks





(Genre: Post-Hardcore / Emo) [i]16 Tracks[/i] is just that; sixteen tracks of infectious and highly melodic post-hardcore and emo that sometimes crosses into melodic hardcore territory. Sean Williamson, the lead vocalist, turns in a truly wonderful performance, and though the production is a bit thin, the power with which these dudes played their instruments help give the tone some needed punch. The songwriting, especially considering how young these dudes were, is quite incredible, and reminds one of early Alexisonfire, with highly melodic riffs and short breakdowns, with some hooks that come out of nowhere being their bread and butter, along with tons of vocal interplay. Thing is, many of these songs were recorded before Alexisonfire was a band. Really, really fun stuff, and for me, most certainly the compilation of the year. Best song: "This Town Is A Rumor"

9
Horrendous


Idol





(Genre: Death Metal / Progressive Death Metal) After three years of silence, Horrendous released this record and it's just about everything you could've ever wanted from the band thus far. It ties in the clean-but-full production and dizzying riff work of [i]Anareta[/i] with the more melodic and even progressive leanings of [i]Ecdysis[/i] to create a work both blisteringly fast and furious as well as contemplative and even in some cases somber. The riffs trade off between carefully-crafted technicality and simpler, more catchy progressions which the vocals, as nuts as ever, echo in spades. There's even some sparse-but-expertly-placed cleans on this thing that never fail to surprise, and help accentuate the shifting waves of death metal moods that it spans. Truly, it may be Horrendous' finest hour, and at the very least cements them as far, far more than just an OSDM-revival group. Best song: "Divine Anhedonia"

8
Adamn Killa


Adamn Everlasting (In Loving Memory of Jalen)





(Genre: Alt-R&B / Cloud / Drill) Adamn really hit his stride with his debut album, but true to form this tape is a different beast from its predecessor. This tape shows that he not only knows how to pick some fantastic production choices (not to lessen the production of his debut), but he knows just how to handle them on the microphone. Each and every one of these songs has a memorable beat, a memorable melody, and a memorable line, making them so fun to listen to that it's almost impossible not to keep replaying the tape after it's done. "Cluckin'", "Breaking Bad", "Nunya", "Bumble Bee", and "Walk That Talk" are particularly great and to some degree unconventional, every one of which was made my a different producer, speaking to how meticulously Adamn chooses his production. The whole tape makes you feel like you're in that cryo-tube floating through space as a result. Best song: "Bumble Bee"

7
The Body


I have fought against it, But I can't any longer





(Genre: Power Electronics / Neoclassical Darkwave / Death Industrial) This is the culmination of everything The Body has been working towards since the Krieg collaboration; power electronics, death industrial, and post-industrial is the name of the game here, crushing riffs replaced by humongous electronic noise and pummeling beats. While there is a bit of drone metal here, even more important is the inclusion of a neoclassical darkwave influence that gives an extra layer of torturous misery to the already consuming music. Add some truly amazing vocals, both clean and harsh, from Kristen Hayter of the equally harrowing Lingua Ignota and some barks from Michael Braden of Uniform, and you have yourself a whirlwind of suffering, portraying the anguish caused by anxiety, depression, and suicidal ideations in that most honest and stark of ways. Best song: "An Urn"

6
Maxo Kream


Punken





(Genre: Trap / Southern Hip-Hop) It's certainly his least aggressive outing since his debut mixtape, but he's been working hard at fine-tuning the rest of his skills; after all, we already know he's great with imposing production and violent lyrical escapades. While this album does have plenty of that, the moments where Maxo dials it back have increased in quality to the point where they aren't merely breaks from the action anymore; they're completely viable pieces of the puzzle. Take "Love Drugs" for instance: the beat is almost atmospheric in nature while Maxo explains how quickly drugs can become your number one in life, preceding even your girl. Or take "Astrodome Part 2"'s sarcastic, sensual production mixed with lyrics of flippant and uncaring promiscuity on his part. It's a starkly mature work, and while I may prefer [i]The Persona Tape[/i], I still dig this one a lot. Best song: "Roaches"

5
The Thing With Five Eyes


Noirabesque





(Genre: Dark Jazz / Dark Ambient / Trip-Hop / Post-Rock) This is one of the most full-sounding and layered jazz albums I've heard in a long time. Although [i]Noirabesque[/i] can generally be described as a jazz album, it'd be a complete disservice to it to box it into a category. There's a number of well-developed styles at play here, and all of these styles act as impressively fleshed out avenues to a general feel. The atmosphere consists of cautious wonder; an interest to explore new places and cross over boundaries even though the journey may be fraught with peril. The production is shimmeringly pristine without being sterile, with each and every sound given it's needed space without quieting things down too much. The songwriter/composer to thank for all of this is Jason Kohnen, who has been something of a dark jazz aficionado since he hit the scene. Best song: "Taurus"

4
Thou


Magus





(Genre: Sludge Metal / Doom Metal / Drone Metal) After the three EP's they released before this record, Thou use some of the things they learned on them and mix them with the beautiful formula they used on their magnum opus. The result is an album that, from a songwriting perspective, is even richer than its predecessor and takes even more risks. It's all still done in a style that is so deeply, thoroughly Thou, and the only thing that holds it back (or rather springs [i]Heathen[/i] up) from being as good as [i]Heathen[/i] is that [i]Heathen[/i] is so atmospherically potent and the tones so perfectly balanced that I doubt they'd ever be able to recreate it. Still, if you thought Thou would be a bit rusty after nearly three-and-a-half years, this record annihilates any and all of those notions and re-establishes Thou as one of the best bands in today's metal landscape and as one of the best sludge metal acts to ever play. Best song: "Elimination Rhetoric"

3
DJ Healer


Planet Lonely





(Genre: Ambient House / Deep House / Ambient / Breakbeat / Downtempo) Complete aural bliss. I know many people prefer the [i]Live At Planet Uterus[/i] mix that he did because that mix flows better than this one, but I prefer the latter for a couple reasons. Though the songs don't flow seamlessly together like on the formerly mentioned mix, the small breaks in between songs allow the mix to be picked up and listened to from literally anywhere in the tracklist, and since the atmosphere, the beautiful, blissful, heavenly atmosphere, is so omnipresent and so strong, the effect of the mix is never diluted. The ambient pieces are incredibly peaceful and serene but the songs with the drums are the best. I'm serious, the drums here are some of the most amazingly-produced drums in electronic music this decade. Basically, if 2018 electronic music wasn't his before this mix, it certainly is afterwards. Best song: "Dreamland"

2
Sophie


Oil of Every Pearl's Un-Insides





Genre: Bubblegum Bass / Deconstructed Club / Ambient / Wonky / Glitch) There really isn't anything like this album. It's just one of those albums that can't really be described in words or genre tags; you just have to hear it. I don't know if I've ever heard an album that describes the apprehension of existing in today's world, the ecstasy of raunchy sex, the emotional turmoil that being trans in a trans-unfriendly world has to bring, and the roller-coaster that is loving someone else romantically so poignantly and well thought out, aIl at the same time. also don't know if I've ever heard an album that is at once so apprehensive and so, so sexy at the same time. Each song sounds almost completely unique, and though a few of the transitions between tracks are a bit awkward, that's literally the only bad thing there is to say about this. Truly, it's an unforgettable record and a 5 for me, for what it's worth. Best song: "Infatuation"

1
Playboi Carti


Die Lit





(Genre: Trap / Cloud / Pop Rap / Southern Hip-Hop) Yessir! With this energetic, minimalistic, psychedelic, truly amazing debut record, Playboi Carti has cemented himself as a huge player in the game, and someone who many people are going to try to replicate. While the production is a massive part of the album (and believe me, does this album have some creative, colorful slappers on it), it wouldn't be complete without Carti's carefree and euphoric style of rapping, as well as the many excellent features peppered across this thing. While many trap releases are fun to hear, I doubt that much matches this for completely careless and blissful enjoyment. And it stays that way through the entire thing, which is 19 tracks and an hour long, which is absolutely incredible. Basically, it's the feel-good album of the year, and the definitive hip-hop record of the year. Thanks for reading, fellas. Hope you guys had a great 2018 and wish you nothing but the best for 2019. Best song: "Lean 4 Real"