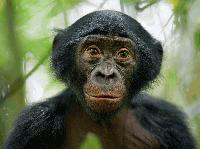 User
Soundoffs 52
Album Ratings 460
Objectivity 50%
Last Active 02-10-15 11:11 pm
Joined 06-06-13
Forum Posts
0
Review Comments 180
Tool Ranked

LP's only.
4
Tool


10,000 Days



The first 5 tracks are all astonishing and it was definitely on the verge of being
Tool's most consistent album, but the rest of the album is really disappointing and
misguided. Two filler tracks in a row followed by an extremely disjointed 11+ minute
track made the overall effort difficult to swallow, "Right In Two" being the only song
throughout the second half of the album that has any redeeming value to it.
3
Tool


Undertow



Although 10,000 Days contains more memorable songs, this is a superior album as
it's far more consistent. There are a couple of weaker tracks but this was a
fantastic first effort. Things would only get better from here.
2
Tool


Aenima



Perhaps Tool's most successful album, Aenima is certainly one of the greatest
sophomore releases of all time. The grand amount of Tool masterpieces is really
something to behold, even the filler tracks are worth the listen. Some tracks stand
more than others but no song takes it off track. Certainly their most interesting
release and a great introduction to the band.
1
Tool


Lateralus



One of the most powerful, innovative and flawless records ever produced. The
sound, technicality and the sheer power of this record is truly masterful, at no
point does it feel misguided and all the tracks possess their own form of brilliance.
At 79 minutes, it's a great deal to take in, but it needs to be heard in one listen to
take in all the atmosphere. This probably sounds very pretentious, but I consider it
one of my favourite albums of all time. A MUST LISTEN, and one that requires
frequent revisiting.