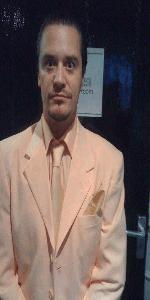 User
Reviews 41
Approval 97%
Soundoffs 116
News Articles 12
Band Edits + Tags 43
Album Edits 52
Album Ratings 641
Objectivity 78%
Last Active 01-08-18 3:14 pm
Joined 04-03-13
Forum Posts
155
Review Comments 8,408
Best Album Debate - Pantera

These two Pantera albums are widely believed to be the best albums they have released. But which one of these truly deserves the "best Pantera album" title?
1
Pantera


Cowboys From Hell



The album that broke Pantera off from the hair metal scene, Cowboys From Hell established
Pantera'a groove metal sound for the rest of the 90s.
2
Pantera


Vulgar Display of Power



Vulgar Display of Power was the defining Pantera. This album got rid of Pantera's remaining hair
metal influences (especially in Phil Anselmo's voice). Like its predecessor, it was extremely
influential to 90s metal bands.