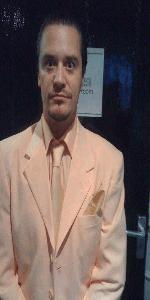 User
Reviews 41
Approval 97%
Soundoffs 116
News Articles 12
Band Edits + Tags 43
Album Edits 52
Album Ratings 641
Objectivity 78%
Last Active 09-06-17 10:41 pm
Joined 04-03-13
Forum Posts
155
Review Comments 8,401
Best Album Debate - Muse

These two album are generally considered to be the two best albums by Muse...but which one of these do you think earns the "best Muse album" title?
1
Muse


Origin of Symmetry



While Muse's debut album received lukewarm reviews at best, their second album,
Origin of Symmetry is what put them on the map. It may not have been a concept
album like all later Muse albums would be, but OoS was thought-provoking,
experimental, dark, and original. However, after all these years, is this album still
the best?
2
Muse


Absolution



Muse's first concept album, Absolution, took the sound that worked so well on their
previous album and expanded it. Absolution had just as many chart-topping, radio-
friendly pop rock songs as it did dark and operatic songs. This album only launched
Muse further into Alternative Rock history. But was this album better than OoS?